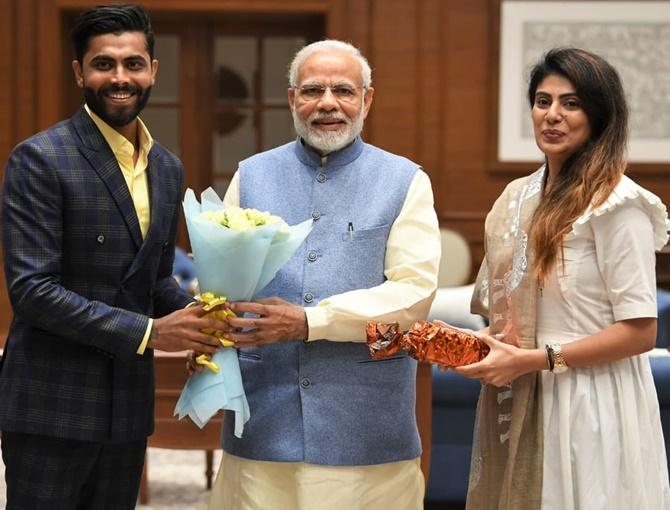 Indian cricket team's star all-rounder Ravindra Jadeja and his wife Riva Solanki met Prime Minister Narendra Modi at the Prime Minister's Office (PMO) on Tuesday.
The prime minister posted a picture with the couple on his official social media accounts with a caption, "Had a wonderful interaction with noted cricket player Ravindrasinh Jadeja and his wife, Rivaba."
Jadeja was left out of the squad for the three-match Twenty20 International (T20I) series between India and Australia.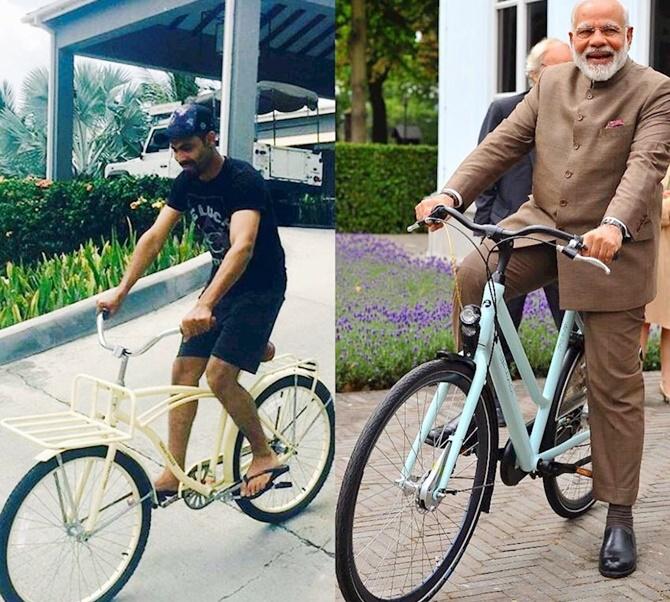 Last year, Jadeja had shared an image of his riding a cycle along with PM Modi's picture. Jadeja's post came just one day after Prime Minister Modi was seen riding a bicycle which was gifted to him by his Dutch counterpart Mark Rutte during his visit to the Netherlands. Following the Prime Minister's footsteps, Jadeja also went for a bicycle ride outside the team hotel in the Caribbean.
He not just shared an image of hi riding the bicycle but also had a message for Prime Minister. "Thanks a lot sir. You inspiring all the Indians around the world. #greatmen #proudindian," he wrote.