Former India skipper Dilip Vengsarkar slammed suggestions in the media and Kapil Dev's view that Sachin Tendulkar should quit one-day cricket, saying that the master batsman needs no advice on the issue.
"There is no need to advise a legend to hang his boots when he himself, I am sure, will do so when the time is right for him to do so," said Vengsarkar, a former chief selector too.
- Sachin's time in ODIs is up, says Kapil
Kapil, who led India to the 1983 World Cup triumph, had said Tendulkar should have quit after India won the 2011 World Cup.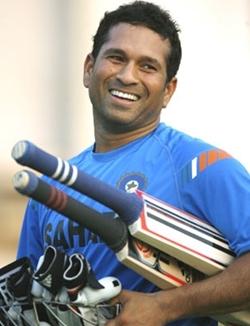 'In my opinion, he should have quit ODIs on a high after India won the World Cup… but it's for him to decide,' Kapil had said.
Vengsarkar said even at the age of 39 Tendulkar is as fit as anyone in the Indian team.
He also said the Indian team's bench strength is poor, and there is none to fill in the boots when great players like Tendulkar leave the scene.
"I really wonder whether India has a player of Sachin's class in its midst at the moment. Our bench strength is not at all that solid whereby we can hope to fill the void left by some great players in time to come," a statement from him read.
"Sachin may be nearing 39 years, but I strongly feel that he is as fit and as charged up, if not more, than any of the players playing for India at present. His focus, dedication, and commitment to the team is unparalleled, to say the least.
"Sachin's sheer presence can mould the future generation of Indian cricketers....the Mumbai team of yesteryears was strong because we had Test players playing club and inter-office cricket regularly in Mumbai. This helped upcoming [up-and-coming], young cricketers immensely," Vengsarkar added.