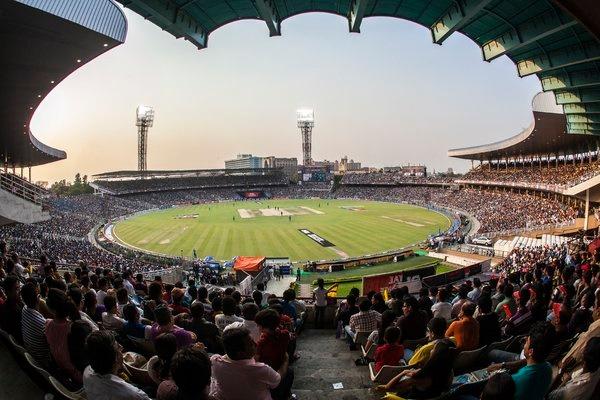 IMAGE: The Holkar Cricket stadium in Indore. Photograph: BCCI/Twitter
The Madhya Pradesh Cricket Association on Monday held its Annual General Meeting as per schedule but did not conduct its election as per instructions from the Supreme Court appointed Justice Rajendra-Mal Lodha panel.

"Since secretary to Lodha Committee Gopal Shankarnarayan had written to MPCA reminding that any election post July 18 verdict will be considered null and void, there were normal AGM agendas except the election part. MPCA president Jyotiraditya Scindia was present at the meeting," a state association official said.

There was no nomination against Scindia but his re-election could have meant that it would have been deemed 'null and void' as per apex court's directive.

Post the Supreme Court verdict on reforms in BCCI on July 18, the Lodha Committee in a letter to the Board had informed that till the reforms are put in place, any election of office-bearers in state units will be termed "null and void".

Accordingly, Cricket Association of Bengal (CAB) and Karnataka State Cricket Association (KSCA), who had their AGMs slated last month, cancelled them till further orders.

It will be interesting to see whether the resolutions passed in MPCA's AGM are accepted by the Lodha Panel.

The Board of Control for Cricket in India has filed a review petition at the apex court seeking recusal of Chief Justice of India T S Thakur and has already announced its AGM on September 21.

The BCCI has also made it clear that till the verdict of the Review Petition is out, the Board will continue with its usual functions.
- Report of Lodha Committee on Reforms in Cricket - Final Report, Volume 1
- Report of Lodha Committee on Reforms in Cricket - Final Report, Volume 2