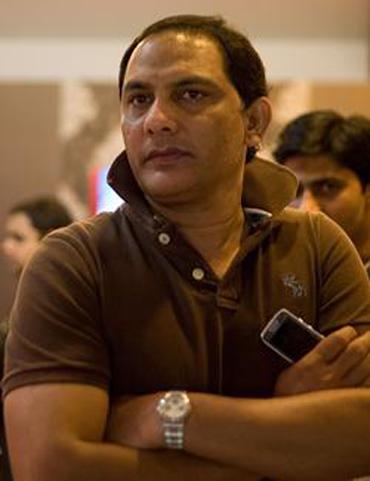 In a departure from its earlier stand, the Board of Control for Cricket in India has extended an invitation to 'controversial' former captain Mohammed Azharuddin for the Indian cricket team's historic 500th Test match and he has accepted it.
Azhar, who will be reuniting with his former teammates Sachin Tendulkar, Sourav Ganguly, Kapil Dev and Dilip Vengsarkar in Kanpur, said that the 500th Test was a special occasion to celebrate Indian cricket.
"It shows how much we value Test cricket. We have been the No. 1 side in the world, our rise has been phenomenal since we won the 1983 World Cup. Yes, there were series victories overseas (the West Indies and England) in the early 1970s, but then Indian cricket went through a bit of a lean phase.
"But after the World Cup triumph in 1983, things started to change," Azharuddin told Wisden India on Wednesday
Azhar has played 99 Tests and had scored a century in his last innings for India before he was imposed a life ban for his alleged involvement in match-fixing when the scandal first broke out in 2000.
After a lengthy legal battle that lasted for 11 years, the Andhra Pradesh High Court exonerating him in November 2012 of all charges in the match-fixing case.
"To me, that is like playing my 100th Test," he said.
"I was only destined to play 99 Tests, I took that in a very positive manner.
"I see winning the case as my 100th Test appearance. I have had a very successful career, and I have neither regrets nor a problem with anything. I am a very happy and contented person," Azhar said
"A lot of people play no more than a handful of Tests, there are so many others who don't get to represent their country at all. Against that backdrop, to play 99 Tests is not a small thing. Throughout my journey, people have been very nice to me.
"That is something I will cherish forever and be always grateful for.
"It is a very big achievement," he said.
IMAGE: Former India captain Mohammad Azharuddin.