Lalit Modi's counsel has sought a fresh hearing from the Regional Passport Officer in connection with the revocation of the passport of the former IPL chairman.
Hearing on the matter had remained inconclusive on Friday, Modi's legal counsel Mehmood Abdi said in a statement issued in Mumbai.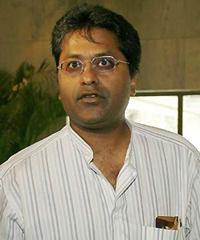 On Friday, the hearing started after lunch hour but could not be concluded, Abdi said, adding, after this the counsel sought further hearing saying their arguments are incomplete.
The Regional Passport Officer, who is hearing the matter on the Enforcement Directorate's request for impounding the passport of Lalit Modi, is yet to revert on the request, Abdi said.
"Complex issues of law and facts were involved and unless opportunity is given it would lead to denial of proper hearing," he said.