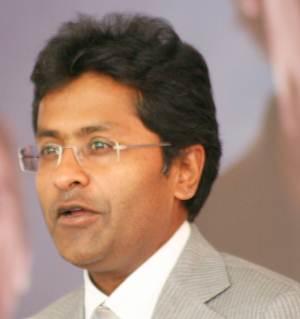 Former Indian Premier League commissioner Lalit Modi welcomed the Supreme Court's decision to ask the Justice Mukul Mudgal Committee to continue the IPL spot-fixing probe, expressing hope that it will "blow the lid" on corruption in the Twenty20 extravaganza.
After asking the Board of Control for Cricket in India to form a committee for an internal probe, the apex court on Tuesday wanted to know if the three-member Mudgal panel, which indicted Gurunath Meiyappan for betting in IPL matches, would like to continue the investigation.
Justice Mudgal has given his consent to continue the probe but a final order is expected on April 29.
"Good to see the honourable Supreme Court taking the right direction by appointing justice Mudgal to go forward and finish the investigation," Modi tweeted.
Also read: The Justice Mudgal IPL Probe Committee report
"Lee (sic) know Justice Mudgal is through in his work. I am sure he will blow the lid on this farce subjected to sports loving fan. Justice at last," read his next tweet.
Modi also lashed out BCCI officials who have backed under-fire president N Srinivasan, who is accused of turning a blind eye to all the wrong things happening under his nose.
"If the BCCI have nothing to hide then why didn't they propose a fair and unbiased panel. The BCCI has made no effort to clean up the mess; all members backing Srinivasan are also guilty by association," his series of tweets read.
"Don't ever doubt my will to fight all of you singly or collectively. When one has done no wrong ones heart is clean. When one has realised ones ...Dream then one can only and should only do whatever it takes to preserve the very sanctity of the game the world loves. So watch out fixers."
Directing his attack at England and Wales Cricket Board chairman Giles Clarke, Modi said, "I had warned Giles Clarke and ICC that this day would come. Now you boys are my next target for cleansing global cricket of filth and fixers."
Image: Lalit Modi