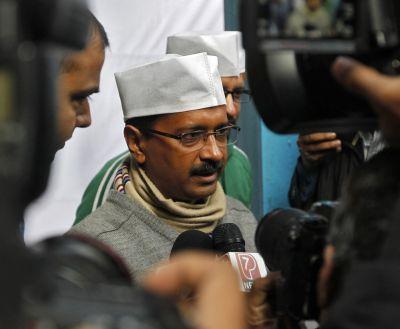 Delhi High Court appointed observer Justice Mukul Mudgal said Chief Minister Arvind Kejriwal 'insisted' on having the state government felicitation of World Cup-winning cricketers on the field of play of Feroz Shah Kotla, which he could not have allowed as per BCCI directives.

Mudgal, in fact, showed a chain of messages with a lawyer named Rahul Mehra (Delhi government's counsel), who was talking to him on behalf of Kejriwal.

"Rahul was sending me the messages of the CM as I did not speak to him personally. In one of the messages, it was written that it should be insisted that venue of the scheduled programme cannot be changed.
"I replied stating that DDCA is bound by BCCI's directive which cannot be changed," Mudgal told PTI.

"I told Rahul that alternate arrangement can be made but he sent a whatsApp reply on behalf of CM that stated: 'No Sir'."

Mudgal showed the entire chain of conversation to the mediapersons, which also included a message sent by Mehra on CM's behalf stating: "You are the boss."

"Once BCCI said that it cannot be allowed after the start of play, I had to follow the norms," said Justice Mudgal.

In fact, Mehra also demanded that Kejriwal should be allowed to walk up to the stands where school children were sitting and interact with them.

However, the Delhi Police had strong objections as they felt that it could create security issues given that children will invariably try to rush towards the CM.