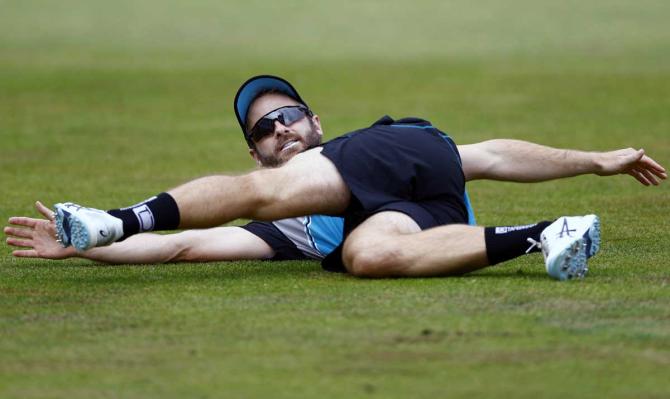 New Zealand coach Gary Stead said he will give Kane Williamson every chance to prove his fitness over the two weeks before the World Cup squad is named but conceded the Black Caps captain still had a long way to go.
Williamson underwent surgery after suffering a ruptured anterior cruciate ligament (ACL) in the IPL in early April, making him a serious doubt for the 50-overs World Cup in India.

The 33-year-old batter is in Britain with the New Zealand squad, which is preparing for a four-match Twenty20 series against England starting in Durham on Wednesday.

"We got about two weeks from now, until we until we name that side," Stead told reporters from England.

"We're going to give them every chance and I guess use that full amount of time he's in full rehab mode.

"He's back batting in the nets again, which is great to see. So he's progressing really well but again, there's a lot of work for him still to do to make sure he gets to where we need them to be."

Stead said they would take no chances when assessing his best batman's fitness for the tournament, which opens on Oct.5 in Ahmedabad when New Zealand take on England in a rematch of the 2019 final.

"There's a chance that even if Kane was named he may not be available right at the start of the tournament, but he also might be, and he also might not be ready," Stead added.

"Yes, of course, we want him at the World Cup. There is that bigger picture in mind though, that we want Kane Williamson fit for the rest of his career. So there'll be honest conversations that Kane and I will have with each other ..."

The team also said all-rounder Jimmy Neesham would skip the T20 series against England to return home for the birth of his first child.

Cole McConchie, who was supposed to go back to New Zealand after playing in the warm-up wins against Worcestershire and Gloucestershire, will replace Neesham in the squad.