He can drive you nuts by playing atrocious shots and getting out just when India needed him to play a mature innings.
He can enchant the entire planet -- the cricketing parts of the third rock from the sun, that is -- by tearing apart the best bowling attacks and scoring centuries in no time at all.
Is there a cricketer in the world today like Rishabh Pant?
The soon to be 25 year old (mark October 4 in your diary folks; the lad needs much pyaar on his quarter century) had already scored a superb century and half century in the Edgbaston Test early this month, and just when the carpers began their familiar dirge about his current wobbles in white ball cricket came Sunday's century of such power that he is an automatic sign in for this autumn's T20I World Cup in Australia.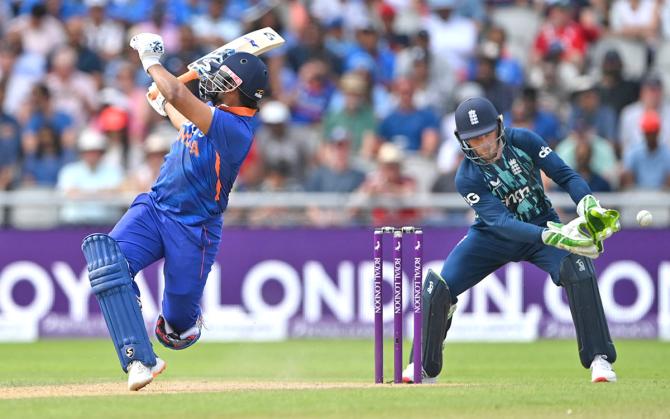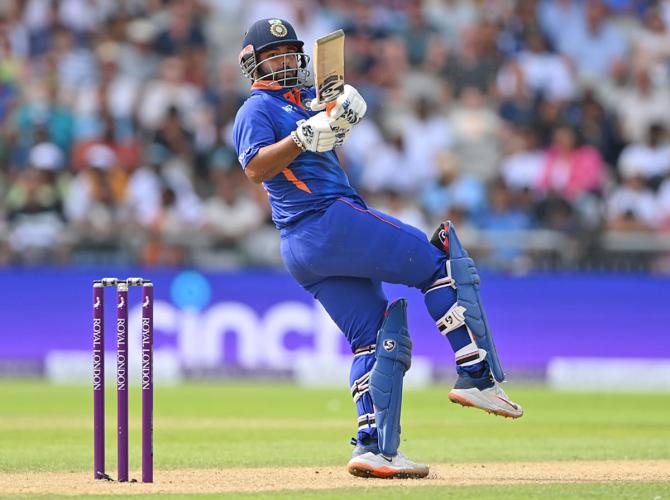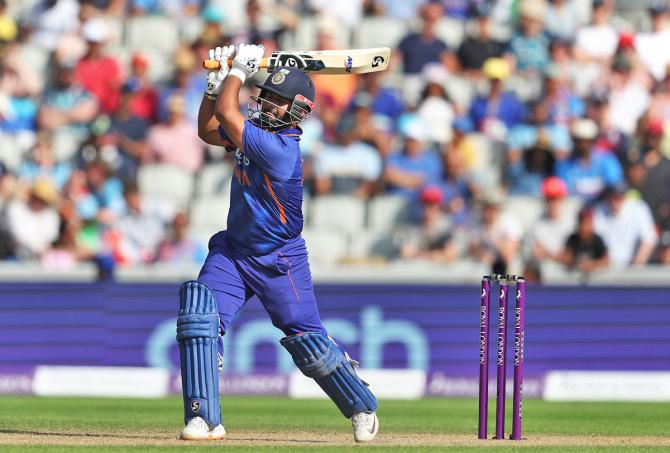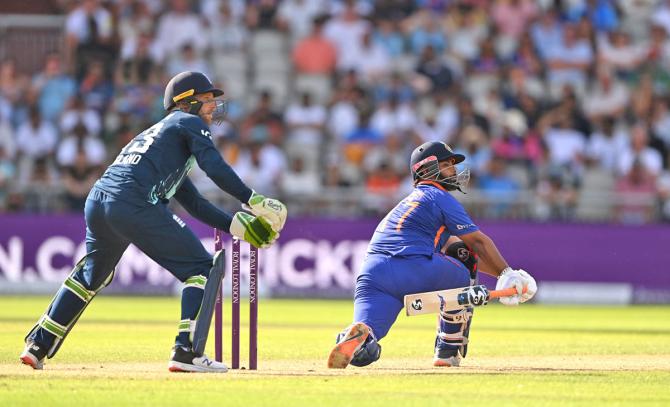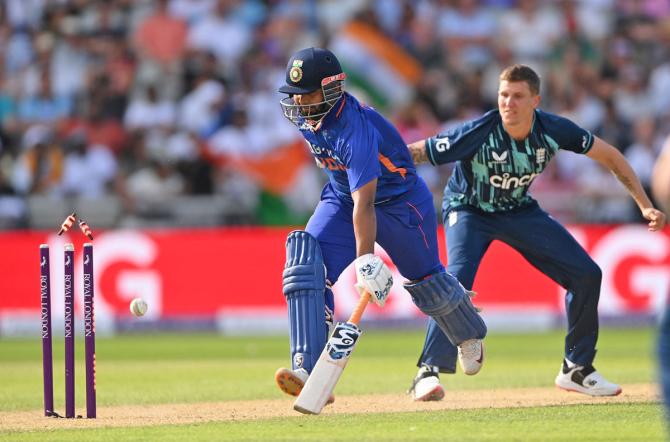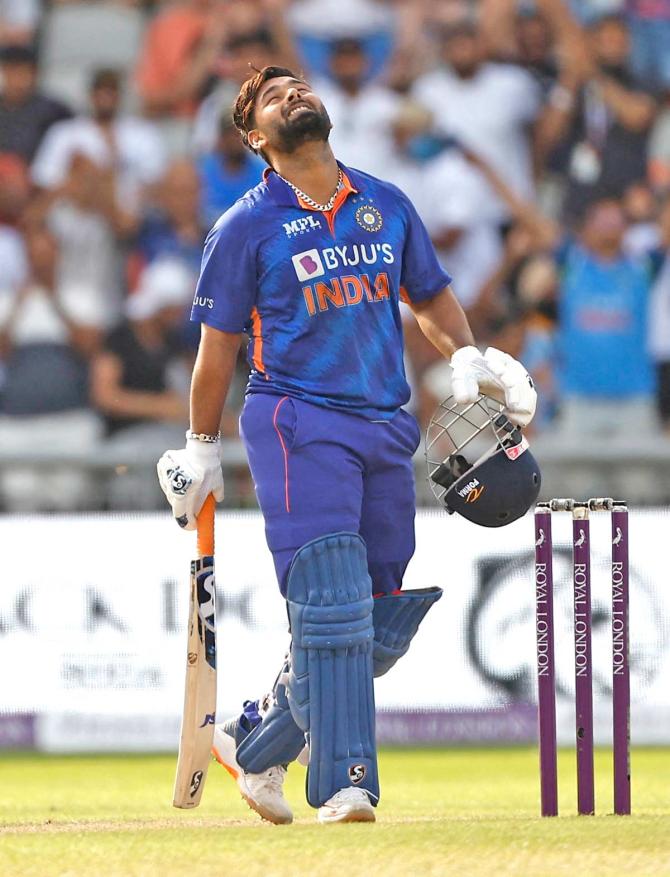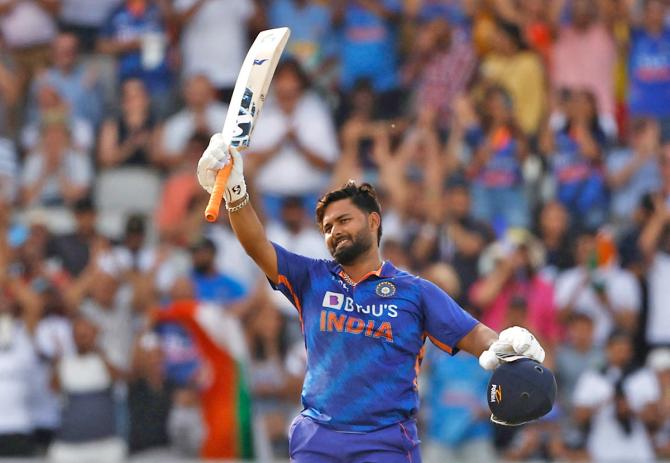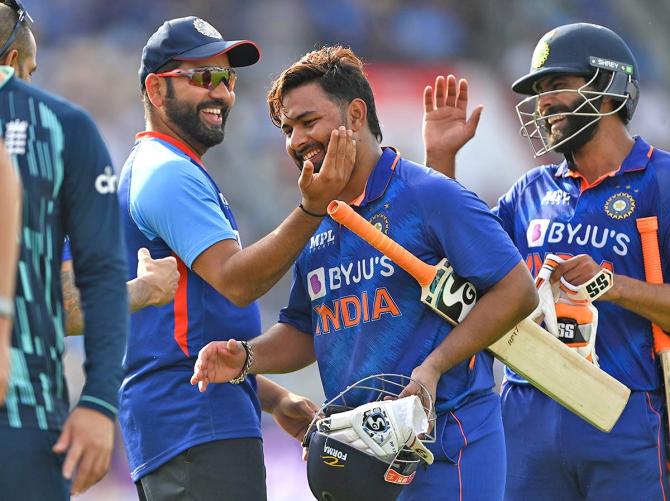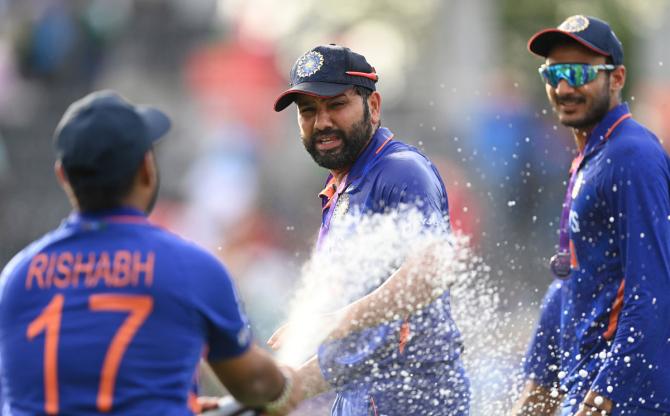 Photographs curated by Manisha Kotian/Rediff.com
Feature Presentation: Ashish Narsale/Rediff.com