Former India captain Rahul Dravid and former South Africa captain Graeme Smith revealed their reservations about the tournament's long-drawn format...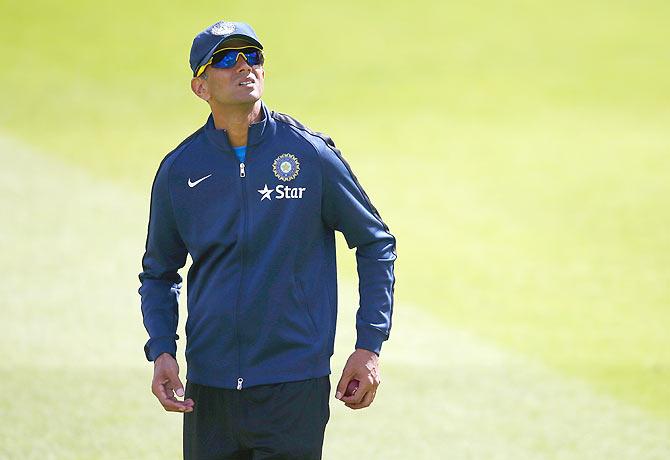 Rahul Dravid of India looks. Photograph: Matthew Lewis/Getty Images
Hitting out at the World Cup format, Indian Test batting great Rahul Dravid and former South Africa captain Graeme Smith have claimed that the tournament is too long and predictable for the top eight teams.
- Schedule: ICC Cricket World Cup 2015
The tournament runs in New Zealand and Australia from February 14 till March 29.
The top eight Test nations, including India, are joined by minnows Bangladesh and Zimbabwe as well as associate countries Afghanistan, Ireland, Scotland and the United Arab Emirates.
Former Indian captain Dravid suggested that the makeup of the quarter-finals didn't take too much mental arithmetic.
He said that it's almost easy, barring the odd upset or someone really having a bad tournament. He added that one could almost predict who the top eight would be now, Stuff.co.nz reported.
Dravid said that there comes a time in a tournament like this, and he insists that he sensed it a little bit during the last World Cup when he wasn't playing but just watching, that everyone starts to wait for the quarter-finals.
Dravid added that surely in between one has some big games as well but one knows eventually that these are going to be the best eight teams.
The 14 teams are pooled into two groups of seven with those teams playing each other and the top four sides in each pool qualify for the quarterfinals.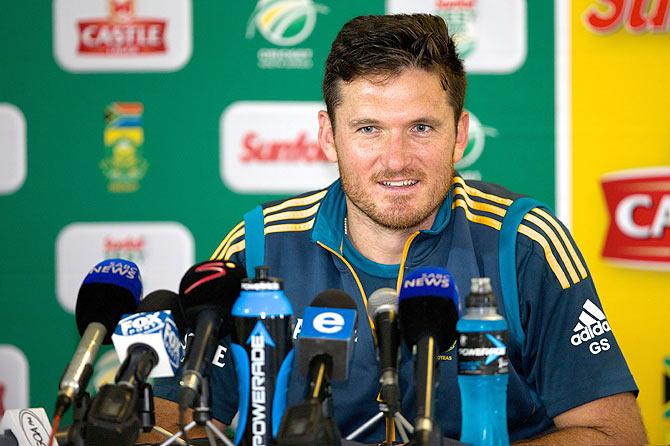 Graeme Smith. Photograph: Richard Huggard/Gallo Images/Getty Images
Smith sided with Dravid on the issue, saying that as a team one knows who is going to qualify but one is just trying to get some confidence out of that first phase and doesn't want to mess up against one of the minnows, which is always a challenge as a top Test nation.
Smith claimed that one wants to qualify for the quarter-finals as soon as possible.
But Smith, who captained South Africa at the last two tournaments, went further by criticising the tournament for being too long.
He said that one starts the tournament with this great hype and then it hits a lull, adding that in both tournaments they had 10-12 day breaks between games at some stages which is a long time to just sit around in parts of another country in a World Cup.
Smith said that the experiences he has had with the football and rugby World Cups is that every weekend there is a big challenge and one is looking forward to the next game, adding that he believes it is crucial for them to create to keep cricket on the map around the world and keeping it competitive.