Delhi Daredevils captain Virender Sehwag confirmed that injured New Zealand captain Ross Taylor will be available from the fourth match of the Indian Premier League.
"Ross won't be available for the first three matches but he will be available from the fourth match onwards. As for David Warner, we won't get his services for the first 10 games and Kevin Pietersen will be available in the middle," the skipper informed after teams practice session.
Taylor is thus expected to play Daredevils' home match against Deccan Chargers on April 19.
The nature of the Feroz Shah Kotla pitch hasn't exactly been conducive for Twenty20 cricket and the skipper says that groundsmen are working hard to produce a good strip.
"The emphasis on preparing a good wicket with even bounce which will give us suitable advantage," Sehwag said.
When someone questioned that whether he would us the much talked about "rotation policy", pat came the reply, "For this tournament? No, until someone is unavailable or unfit."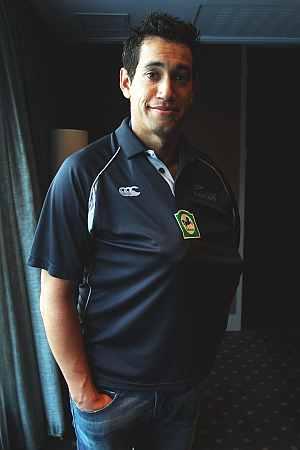 Sehwag wasn't forthcoming when asked about his return to national fold stating that his "current focus is on IPL" and also didn't name a clear favourite to win the title.
"It's difficult to predict a favourite in this format. All teams have done a lot of homework and worked on their strengths. For us, the endeavour would be do better but it all depends on how you perform on that particular day."
Sehwag seemed hopeful that his pace attack comprising of Morne Morkel, Umesh Yadav, Varun Aaron will pose a few problems for the opposition sides.
"Ours is a side which has a blend of youth and experience. The IPL has always proved to be a good platform for younger players to make a mark. The likes of Umesh, Yusuf Ravindra Jadeja got rewarded for their performance in IPL. Hopefully, we will unearth a new talent who would do well for us."
Sehwag also didn't buy the argument that Dardevils don't have a potent spin-attack.
"We have Van der Merwe (Roloef) and Nadeem (Shahbaz) who are good bowlers. We also have Pawan Negi. I am fit to bowl but I don't think the team would require my magic arm," he said.
Calling Delhi 'keeper Punit Bisht a "back-up option", Sehwag also informed that first-choice keeper Naman Ojha is physically indisposed which is why he hasn't yet joined the camp.
Will he be ready to bat down the order if the situation demands, he replied with a wry smile, "My position in this team is fixed."
Photograph: Hagen Hopkins/Getty Images