Former IPL chairman Lalit Modi on Saturday demanded that Chennai Super Kings be terminated from the League after the arrest of the team's owner Gurunath Meiyappan.
Asked to react on the course of action after the arrest of Gurunath, Modi said "CSK should be terminated" immediately and fresh auction be held.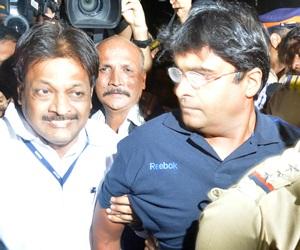 "If an owner of an IPL team is engaged in betting, the contract clearly states that there is a suo motu right to cancel the agreement of the team and that should be done right away," he said. "They (Chennai Super Kings) should not exist. There contract should be cancelled and a new auction should be held for the franchise," Modi told TV channels.
"Betting is a strict no no. It is against the constitution of IPL. It is against the constitution of BCCI", he said.
Modi questioned BCCI president N Srinivasan's conflict of interest in the game and said Meiyappan is very much an owner of the team unlike what Indian Cements, owner of CSK, claim.
"When I was IPL chairman, passes were issued only after team owners gave us the names and after all documentation," he said.
To a question about the future of IPL, Modi said the only way forward for it to continue is that the team owners should come forward to run the competition. The team owners should approach the court and secure an order to run the IPL and not leave it to BCCI or IPL Governing Council whose members are more interested in grabbing powers.
"If the team owners do not come forward to run IPL, the League will die", he saiod.
Photograph: Sahil Salvi
Also Read
Meiyappan demoted to save CSK's axing from IPL 6
CSK owner Meiyappan arrested in IPL betting case
Pressure mounts on Srinvasan to quit
BCCI to seek Manohar's opinion on Srinivasan scandal