Indian Premier League chairman Rajiv Shukla has said that discussions on inducting another team in the cash-rich Twenty20 league would be held soon after the end of the ongoing sixth edition of the tournament.
"The issue of tenth team in the IPL would be discussed after the end of the current edition," Shukla told reporters in Jabalpur.
He said that there would be no change in its current format, which permits only a maximum of four foreign players to play in any team.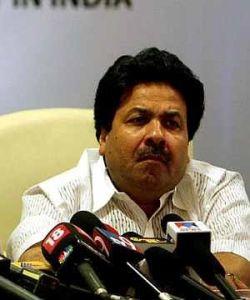 Terming the Indian Premier League as the "most popular game" in the world after football, Shukla said that it is being telecast live in 198 countries across the globe.
According to him, the BCCI had given Rs 50 crore to the Union Ministry for Sports for promotion of other sports, but the Income Tax Department had objected, saying it had no right to do so.
This year the BCCI has paid Rs 950 crore tax to the Income Tax Department, he said.