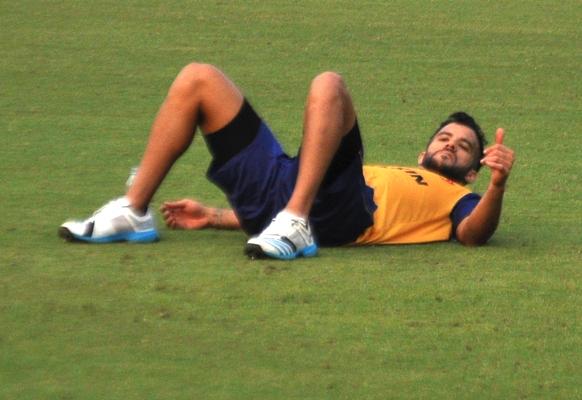 Delhi Daredevils' captain JP Duminy
With a new-look side at his disposal, Delhi Daredevils skipper Jean-Paul Duminy conceded that two-time champions Chennai Super Kings have an upper hand in their opening game of the IPL.
"Definitely CSK has an upper hand going by their track record in the IPL. They have been a consistent performing team through out the IPL editions. That gives us an opportunity to play with freedom and express ourselves. On countless occasions I have said we are a revamped team and we are sure to express ourselves and do well under the Delhi banner," the South African said.
On composition of the team, he said, "We have not necessarily decided on the playing eleven yet. It is a revamped pitch, we first wanted to have a look at the strip and see what is the possibility of tomorrow is and then decide."
On being questioned about big buy Yuvraj Singh's lack of international presence for a while, Duminy said, "It does not matter if he has not been part of the Indian side. He is a match winner and a strong all-rounder. I have no doubt in this IPL that Yuvraj will win games on his own.
"We have seen that time and time again that he has put in big performances in IPL events. And I know he takes lot of pride in his own performance. I have no doubt that we can expect some big things from him representing Delhi this year."
On the team's chances, he said, "We should find a way to get two full points from tomorrow match. We spoke today about getting dirty and putting our bodies on the line. Look there is no guarantee in results but we have to give our best. We have had a really good week of preparation before coming here.
We have got a fair idea of our strengths and weaknesses. It is all about how we are going to get our two points, whether ugly or pretty."