'You have to just adjust to the conditions quickly because there is a big difference in the 50-over and 20-over cricket.'
'Even in Test cricket you can't be a classical spinner, which you were 20 years ago.'
'If I want to hide myself from my limitations, then I don't want to play this game.'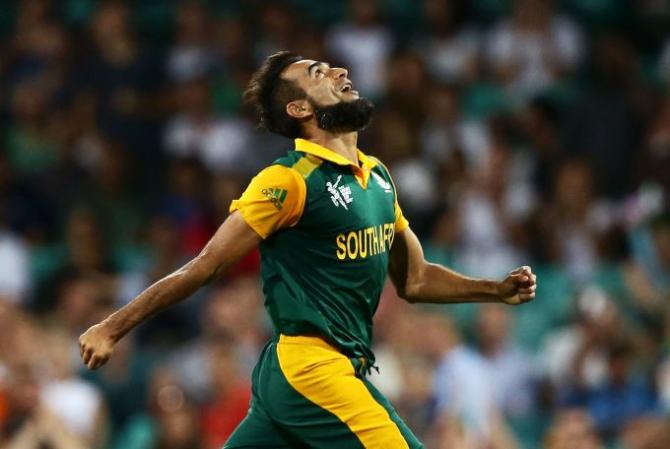 Image: Imran Tahir celebrates after picking up a wicket. Photograph: Matt King/Getty Images
While the ODI rules are considered much too much in the batsman's favour, the Delhi Daredevils' Imran Tahir reckons there is still a place for spinners in the shortest form of the game.
"It's hard (with the game favouring batsmen), especially in T20 cricket and in ODIs. You need to have five guys in the ring, but I think a spinner has always a key role to play," Tahir says during a media interaction.
"They obviously have a lot to give and it makes spinners more perfect with modern cricket than what it was before," adds the Pakistan-born South African spinner.
A fortnight ago, Tahir was involved in the nerve-wrecking World Cup semi-final against New Zealand, which the Proteas lost by four wickets.
While Tahir controlled the innings in the middle overs for South Africa in the tournament, with pacers Morne Morkel and Dale Steyn doing the early damage up front, the 35 year old reckons the role will not change much in T20s. He believes he has enough experience to switch from one format to the other.
"Look, I've played all over the world. I've played in England, South Africa, Pakistan...so it's not a big difference," he says. "You have to just adjust to the conditions quickly because there is a big difference in 50-over and 20-over cricket and if you back yourself, you will do well."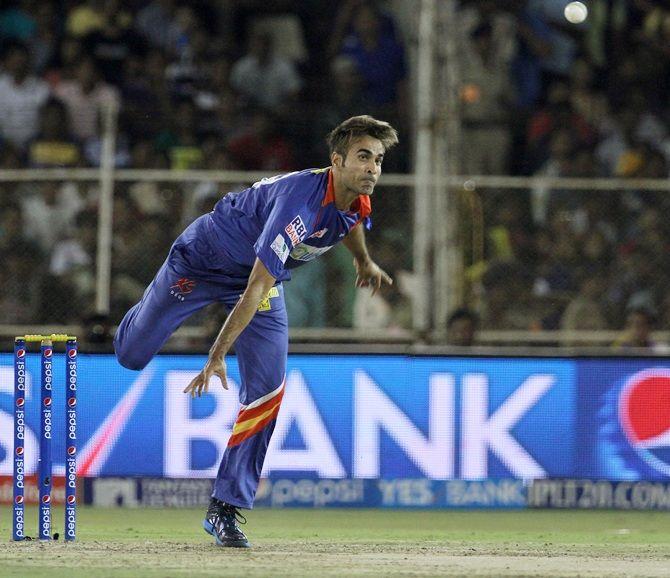 Image: Imran Tahir in the 2014 IPL season. Photograph: BCCI
The leg-spinner, who joined the Daredevils in the 2014 season, picked up nine wickets in six games, with a best of 3/22 against the eventual finalists, Kings XI Punjab.
He took 15 wickets in the World Cup, at an economy of 4.23.
With Amit Mishra in the Daredevil ranks, Tahir feels classical spinners have a big role to play despite the popular notion that spin is on the decline.
"Cricket has changed -- it's not that you give flight and batsman will defend you," Tahir points out. "If you flight the ball today, it will be hit for six. Even in Test cricket you can't be a classical spinner, which you were 20 years ago."
"So your pace needs to be very good for all formats. For me, bowling now is harder than when it was called classical spin."
"One needs to have variations. You won't survive if you don't have one. Especially playing in India as they are good players of spin," he adds.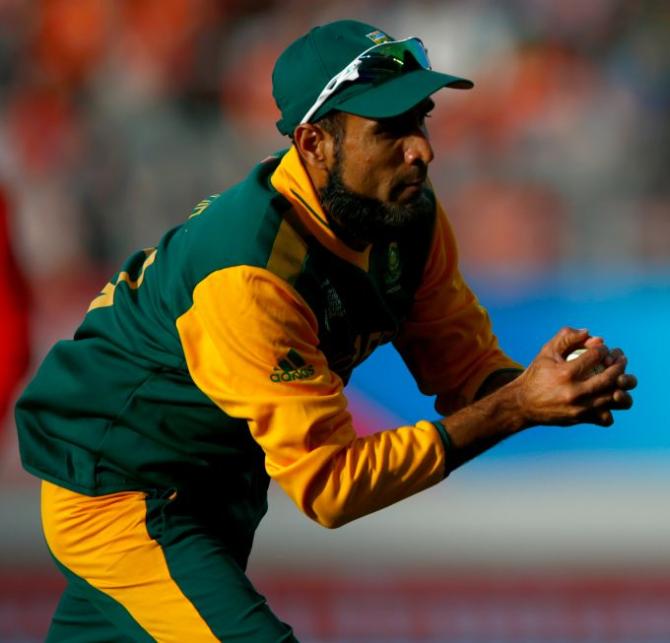 Image Imran Tahir. Photograph: Phil Walter/Getty Images
Tahir believes the Daredevils have a strong team and will do well in this year's IPL.
"I was here for a small portion of it last season. It's easy when you are down -- people can come at you. As a team, we need to come back strongly. We all put our hardwork and are gelling really well," he says.
"Having said that, obviously no one can guarantee who will win. We are not looking at the results and hope to deliver it on the day. If you can deliver on the day, then I am sure we will be the better team standing."
Quizzed about whether T20 is the easiest format to hide one's limitations, Tahir says, "Look, if I want to hide myself from my limitations, then I don't want to play this game. I rather be upfront losing with a big heart for I will be able to sleep well then."