'I have 8-9 months to decide.'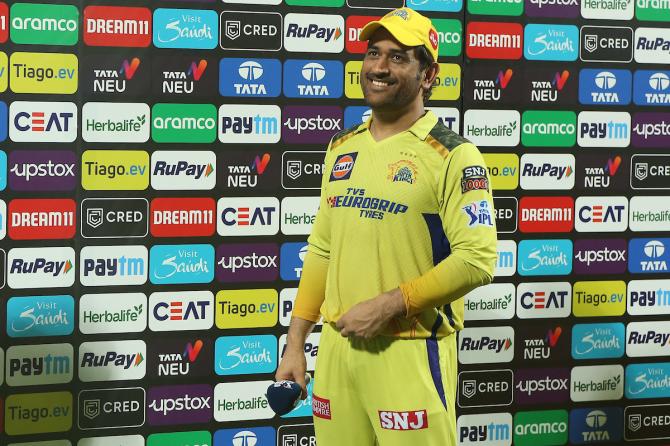 Chennai Super Kings Skipper Mahendra Singh Dhoni is in no rush to decide on his future in the game.
Speculation has been rife that IPL 2023 could be Dhoni'S swansong season.
'I don't know, I have 8-9 months to decide. Why take that headache now? I have ample time to decide. The auction is in December,' Dhoni said, when asked at the post-match presentation if he would play at Chepauk again.
'I will always come to CSK. I have been out of home from January, been practicing since March, so we will see.'
Dhoni also said he can be an 'annoying' skipper.
'You see the wicket, you see conditions, and you keep adjusting the field. I can be an annoying captain because I change the field every time.
'It can be annoying but I believe in my gut feel. That's why I keep telling the fielders to keep an eye on me.'
Dhoni led CSK to their 10th IPL final with a 15 run win over Gujarat Titans in Chennai on Tuesday.