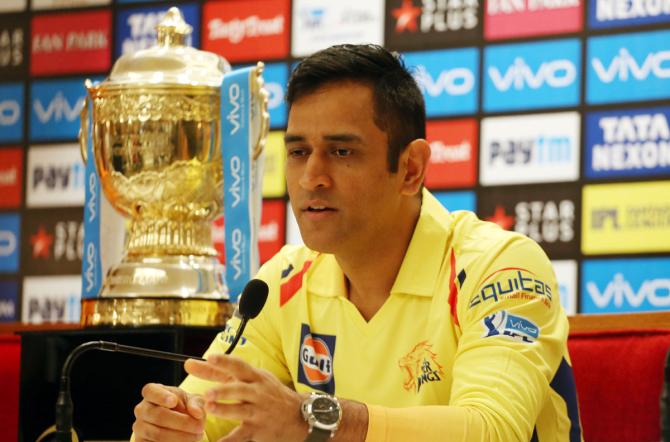 Harbhajan Singh revealed how an emotional Mahendra Singh Dhoni cried after Chennai Super Kings made a comeback to the IPL in the 2018 season after serving a two-year ban.
'We had all gathered for the team dinner and I have always heard that 'men don't cry', but Mahendra Singh Dhoni cried that day. He was very emotional. Maybe no one knows about it,' Bhajji revealed on Star Sports.
Imran Tahir, who was Harbhajan's team-mate at CSK in 2018, said he was moved by how Dhoni was attached to CSK and the players. Tahir felt Dhoni's captaincy was largely responsible for CSK defying the odds to win the IPL title in 2018 after they returned to the T20 league after a two-year ban.
'I was there too. It was very an emotional moment for him. And then I realised that CSK is very close to his heart, he loves the players like his own family. It was very emotional for all of us,' the South African spinner recalled.
'And I can say that because of his tears and his hard work, CSK won the IPL title in 2018. We were coming back after a two year gap and to come back straight and win the title, that was something. And the CSK team had the tag that time that we had signed all old players.'
'When we won the IPL title, and we collected the trophy and we were all celebrating. And everybody was looking out for Dhoni, but he had already left for the team hotel. In half an hour he was back at the team hotel. He told me, 'Paaji I didn't want to be there'. I told him, 'You are the captain we have won the title' he just replied, 'My work is done'."