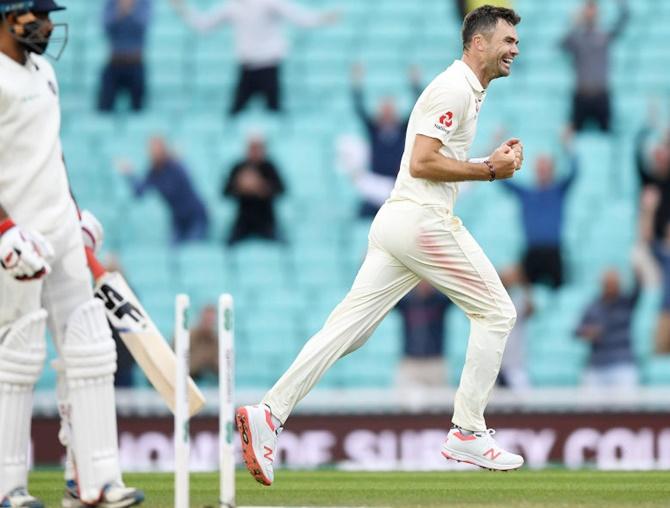 England's James Anderson became the leading fast bowler in Test history as he bowled Mohammed Shami to seal victory for England over India at the Oval on Tuesday.
It was 36-year-old Anderson's 564th Test wicket in 143 matches, moving him ahead of Australian great Glenn McGrath.
Anderson had moved level with McGrath on Monday when he dismissed Shikhar Dhawan and Cheteshwar Pujara in the same over.
It looked as though he might miss out on moving ahead of McGrath, but he was finally rewarded for a long spell as he flattened Shami's middle stump.
Anderson was given a standing ovation.
He is now fourth on the all-time list behind a trio of spinners; Muttiah Muralitharan (800), Shane Warne (708) and Anil Kumble (619).