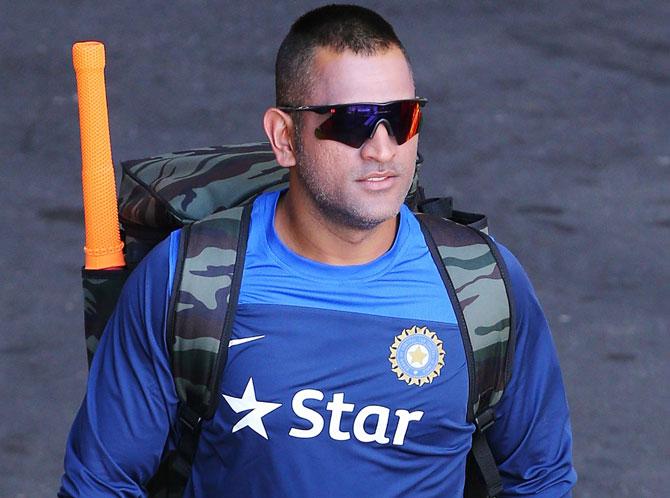 MS Dhoni walks to the nets during an India training session. Photograph: Michael Dodge/Getty Images
Crediting India's emphatic win over arch-rivals Pakistan in the World Cup to Mahendra Singh Dhoni's mature captaincy, Kapil Dev has said the Indian skipper used his experience really well and was spot on with field placements.
"This Pakistan team lacks maturity but we seem to have that going for us. Especially, the captain today. Dhoni played his role of skipper really well," Kapil, who is part of the Hindi commentary team on Star Sports, told PTI from Mumbai.
"His field placements for attacking bowlers like (Mohammed) Shami and (Ravichandran) Ashwin were spot on. He seems to use his experience really well and it worked brilliant for India today," he added.
If Virat Kohli's 107-run knock propelled India to 300 for seven then Shikhar Dhawan (73) and Suresh Raina (74) also played their parts.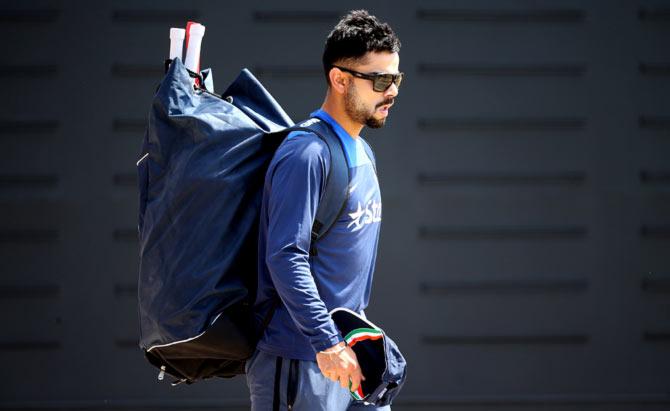 Virat Kohli during a training session. Photograph: Morne de Klerk/Getty Images
If Kapil, who led India to their first World Cup triumph in 1983, was impressed with Kohli and the team effort then the former all-rounder had a special word of praise for the two left-handers.
"India outplayed Pakistan in all departments today. Their great batting display was followed by a tight team bowling performance. Virat, from whom we now expect big innings every time he goes to bat, played well," said Kapil.
"But the big factor of today's win was distinct innings by the two southpaws, Suresh Raina and Shikhar Dhawan. It was a complete team effort and the happiness on every Indian player face's just show what India - Pakistan means to them." Kapil said that had it not been for Kohli's wicket India would have got to 350.
"Virat Kohli was the reason for India's score reaching 300 but he was also the reason for the teams score not to reach 350. His was a crucial wicket," said Kapil.