A selection of musings from around the cricket World Cup.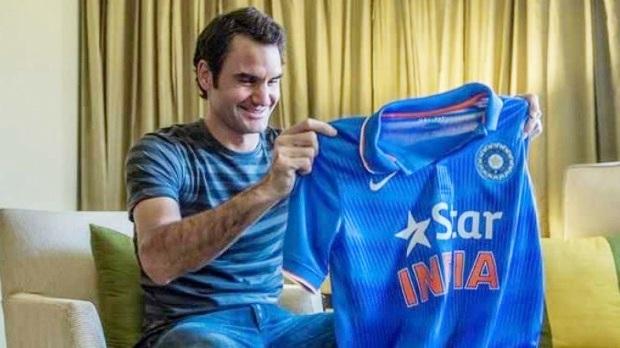 Roger Federer with the Team India jersey. Photograph: BCCI/Twitter
Roger Federer has apologised for getting caught up in the bitter rivalry between Indian and Pakistani cricket fans when he was pictured admiring the blue shirt of the defending World Cup champions in a marketing photoshoot.
The World Cup, as never before on Rediff.com
VOTE: Who will win the 2015 World Cup?
The 17-time Grand Slam winner shares the same sponsor as the Indian team and last weekend posted a picture on his Facebook page of him admiring a blue playing jersey with the caption: "Dressing up for a Gentleman's game today. #BleedBlue."
"It was more of a Nike thing to be quite honest," said the Swiss star on the eve of the Dubai Open.
"It was a Nike campaign they had because I met some of the Indian players and I had just spent some time in India so they presented the shirt to me.
"I support South Africa, and everybody knows that. The idea wasn't to spark any fire and I'm sorry if it did that."
The Pakistanis apparently took it as a snub against their entire country.
The Pakistani fan who will be praying for Dhoni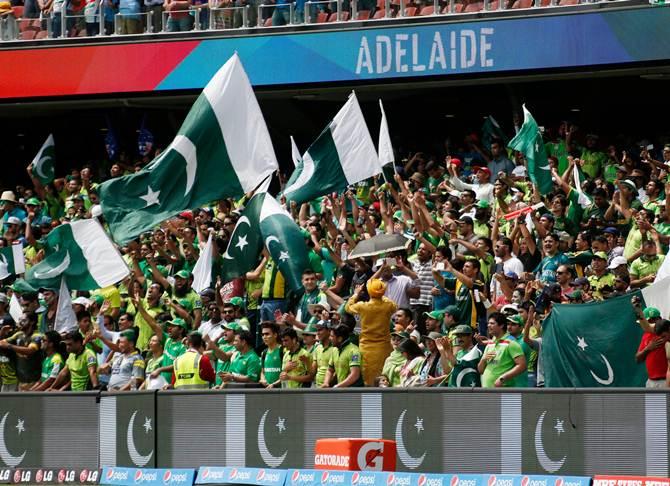 Pakistan fans in the stands at the Adelaide Oval. Photograph: David Gray/Reuters
The owner of a restaurant, the well-known Bashir can be seen in the stands sporting a bright green kurta cheering for Pakistan almost everywhere they play. Not even his ailing health has put a dent in his travels, reports Dawn.com.
But at the 2015 World Cup, Bashir has temporarily switched his allegiance and will be praying for Indian captain Mahendra Singh Dhoni and India to retain the title!
Shocking as it may seem, Bashir's love for Dhoni, in particular, goes back a long way.
Australia out to exploit 'absurd' Eden Park boundaries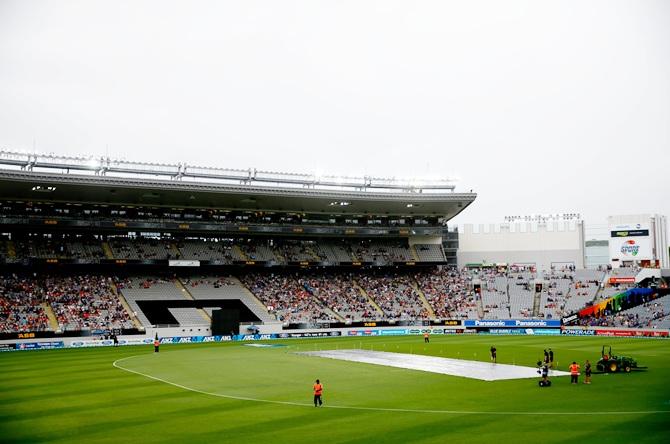 A general view of the Eden Park in Auckland. Photograph: Phil Walter/Getty Images
Australian openers Aaron Finch and David Warner are eager to match whatever New Zealand's big-hitting captain Brendon McCullum can throw at them on Saturday, and they will bid to do so with the assistance of straight boundaries at Eden Park that have been described as 'absurd', write, Chris Barrett in The Sydney Morning Herald.
The Auckland venue is a rugby cauldron, and McCullum's Black Caps are hoping for an atmosphere usually reserved for the All Blacks, but the dimensions of the field to be used in the meeting between the World Cup co-hosts indicate the makeshift cricket ground could be a disaster zone for the figures of bowlers.
Beneath the Southern Cross, seeing stars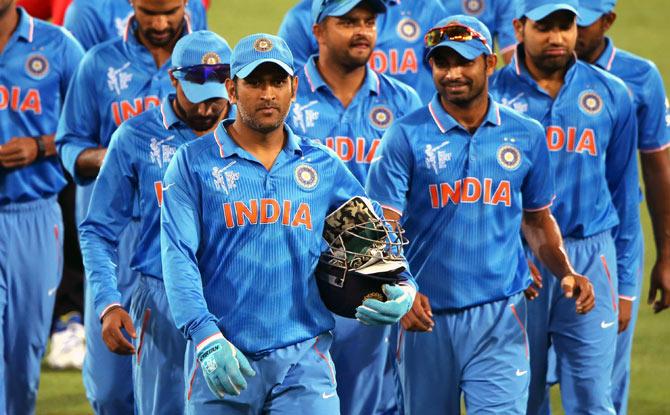 India captain Mahendra Singh Dhoni leads the team off the field. Photograph: Daniel Kalisz/Getty Images
Inventing day-night cricket was one thing for Kerry Packer, apportioning how much would be day and how much night was another. On ABC radio on Sunday, South African great and World Series Cricket original Barry Richards remembered Packer's answer thus: "I've got you the lights. You work it out." So a timeslot with a 6pm dinner break came into being, and hasn't varied by more than a few minutes in 35 years even as the rest of the one-day form has changed almost out of recognition.
McGrath safari hunting pictures emerge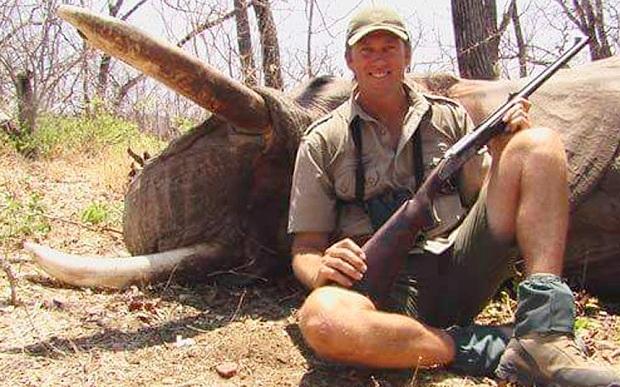 File photo of Glenn McGrath
Glenn McGrath, the great Australian fast bowler, has said that he deeply regrets being involved in a hunting safari in Zimbabwe that saw him pictured with dead animals.
McGrath was photographed posing with the dead bodies of buffalo and hyenas as well as two elephant tusks on a 2008 trip.
Watch the cricket, block the critic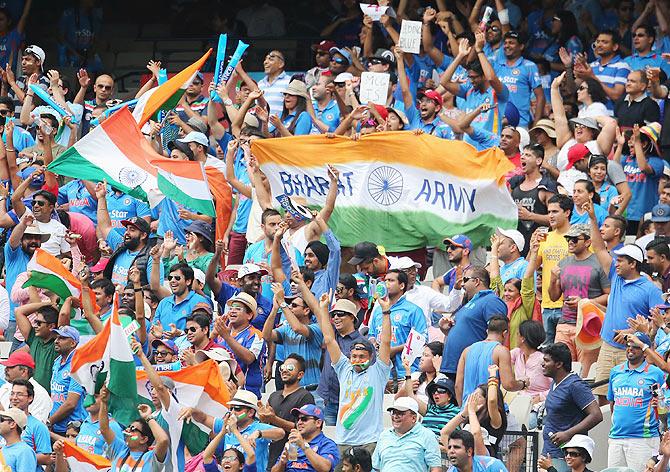 Indian fans in the crowd cheer and shout slogans on Sunday. Photograph: Scott Barbour/Getty Images
So far, for the Indian fan, there have been two big reasons to cheer – a convincing victory against Pakistan and a commanding one against South Africa.
Just like everyone else, I have also been reading, listening, eating and living a plethora of media reports coming from cricket 'experts', wise men of the game, former players, pundits and every other name that this lot is usually identified by.
In the past few days, every single victory and defeat has been analysed to bits – Ireland's victory, West Indies's defeat and then victory, England & Pakistan's successive defeats, India's victories, New Zealand's emphatic victories ... the narratives have been endless.
From all their talk, one trend emerges very clearly: these so-called pundits are just as emotional as the next-door cricket fan, says, Jayesh Vani in Dawn.com.
Are you watching the World Cup? Do share your videos, photos and comments here!
ICC World Cup Merchandise 2015 available on Rediff Shopping