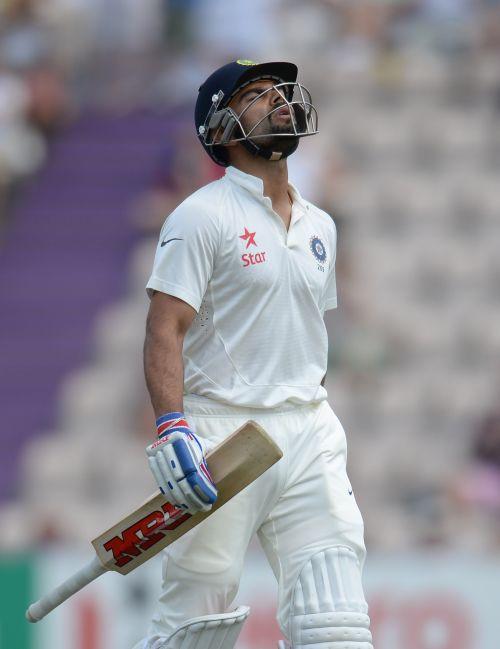 India's Virat Kohli leaves the field. Photograph: Philip Brown/Reuters
India have dropped two points and one place to be at fourth position in the International Cricket Council Test team rankings after the drawn match against Bangladesh in Fatullah on Sunday.
Ashwin takes 5 but Bangladesh hold on for a draw in rain-hit Test
The Virat Kohli-led side went into the one-off Test against Bangladesh level with New Zealand on 99 points, but the match was marred by heavy rains and it did not let India have enough time to go for the victory despite forcing a follow-on on the hosts.
With the match ending in a draw, India have fallen to fourth spot with 97 points.
It is now a three-way tie for fourth spot with India, England and Pakistan on 97 points apiece.
However, when the ratings are calculated beyond the decimal point, India are 97.47, England 97.33 and Pakistan 96.75.
Sri Lanka are one point behind the trio in seventh position and there will be some reshuffle in the tightly-packed middle of the Test table when it goes head to head with Pakistan in a three-Test series, which starts on June 17.
Meanwhile, ninth-placed Bangladesh, as a consequence of the draw in Fatullah, have gained two points and moved to 41 points.