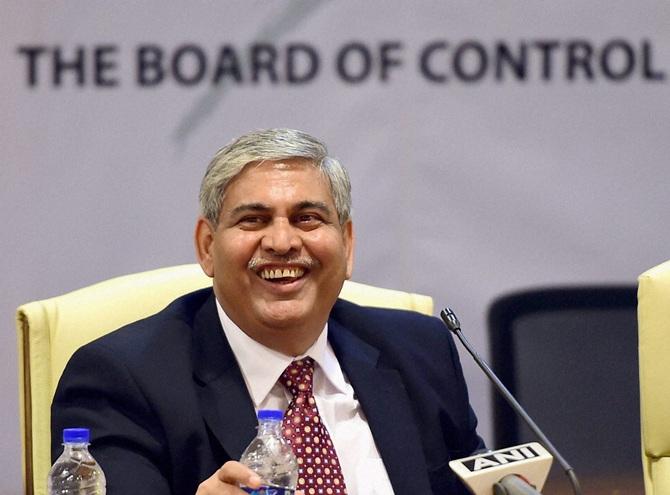 IMAGE: ICC chief Shashank Manohar. Photograph: PTI
International Cricket Council Chairman Shashank Manohar has deferred his resignatino following a resolution passed by the executive board.
According to reports, he will continue to serve as ICC Chairman 'to enable a smooth transition'.
Ten days ago, on March 15, the 59-year-old Manohar had tendered his resignation from the ICC chairman's post, after merely eight months in office, citing personal reasons.
The ICC said its board requested Manohar to withdraw his resignation or at least defer it to complete reforms that would curtail the influence India, England and Australia currently wield over the game's finances and administration.
"... although my decision to depart due to personal reasons has not changed, I am willing to continue as chairman till the responsibility as per the resolution is complete," the former Indian cricket board (BCCI) chief said.
"I have duty to work with my colleagues to enable a smooth transition and continue our work on the governance of the ICC."
India, Australia and Bangladesh cricket boards hailed Manohar's decision to see through the reforms he had initiated.
"We all believe that Shashank should be the man to see it through and whilst respectful of a decision made for personal reasons, we are delighted that he has agreed to remain in post until the completion of the 2017 Annual Conference where we can elect a successor," Cricket Australia chairman David Peever said in an ICC statement.