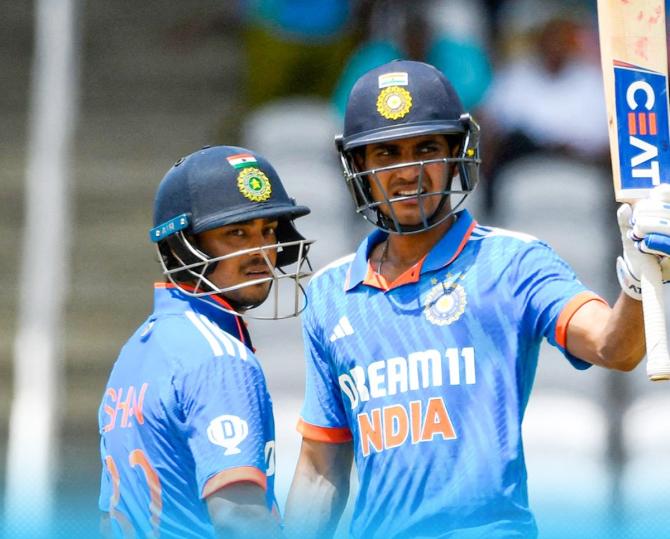 In a thrilling encounter at the Brian Lara Stadium in Tarouba, India secured a resounding 200-run victory against West Indies in the third ODI, sealing the series with a 2-1 win.
The match witnessed an outstanding performance from young batting sensation Shubman Gill, who was awarded the 'Player of the Match' for his match-winning knock of 85 runs.
With Mukesh Kumar's early breakthroughs and Shardul Thakur's impressive bowling, India clinched a 2-1 series victory against West Indies, with a massive 200-run win at the Brian Lara Stadium in Tarouba on Wednesday.
During the post-match presentation, Shubman said, "Very special for me, I was looking for a big score but unfortunately that didn't happen and I'm happy that we ended up on the winning side. It was a good (the pitch), initially the ball was coming on nicely and as the ball got older it became tough to hit."
"In the last game, I was set and looking for a big one and tried to accelerate, you gotta keep putting the pressure on the opposition as that's how the ODI games have evolved recently. I just try to do my best and not think too much about who's playing or not," he added.