The Board of Control for Cricket in India's main emphasis this year is to ease the North Eastern teams into mainstream.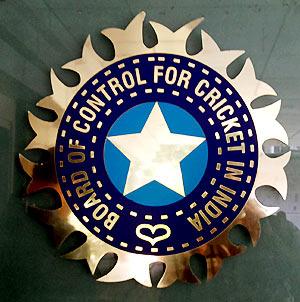 In a departure from convention, the Board of Control for Cricket in Indiawill have its registered umpires evaluating the performances of its match referees instead of other way round, informed GM (Cricket Operations) Saba Karim.

Karim and his team has prepared an elaborate blue print for this year's domestic cricket which will witness nine states being integrated into the first-class structure.

"We have addressed the issue of paucity of match referees, umpires and scorers. We will have 12 new match referees and 14 new umpires this season to meet with the growing demand. This time the evaluation process will change. The umpires will evaluate match referees and the process will be monitored by cricket operations team," Karim said in New Delhi on Friday.

With a whopping 2017 matches (across all formats, gender and age-groups) set to be conducted by the BCCI, Karim said the Indian Cricket Board's main emphasis this year is to ease the North Eastern teams into mainstream.

"Some of the new teams like Bihar, Uttarakhand and Puducherry have been preparing very well and I am hopeful that they will do well. The North Eastern states also have some very fit boys. Yes, the skill part is being developed but you need to start somewhere. We need to give them chance expecting that they will become competitive," the former India stumper said.

He then elaborately explained how BCCI is providing them support with groundsmen, finance expert, coaching support etc.

"Each new state is being provided four administrative staff comprising one to take care of finances, one for cricket operations and two for logistics. Along with this, four groundstaff including one head curator, one maintenance manager and two assistant curators (BCCI accreditated). The North Eastern grounds are expected to get ready by September 7," informed Karim.

"Apart from this each state has been provided with six coaches, six physios and six trainers for their age group teams as well as women's team. It's a one season tripartite agreement between the individual, state association and BCCI. It's for one season as we slowly want the states to be empowered," he said.

While North Eastern states can't follow the criteria for having selectors who have played a minimum of 20 first-class matches, it is expected that there will be a tweak in rules for these states.

The BCCI has also given the new states an extension to get guest players till September 15.

Among the North Eastern states, Arunachal Pradesh will have their home base in Assam's Goalpara, Salmara and Mangaldoi (for all their teams). Mizoram will be playing their home matches at Jorhat and Dibrugarh in Assam, while Sikkim will have two home grounds in Bhuvneshwar (KIIT and Vikas School).

Manipur's second home will be Surat while they have one proper ground in Imphal.

Following are List of coaches confirmed for the new states:

Meghalaya
Senior Men: Sanath Kumar; Under-23: Dhiraj Jadhav

Bihar
Senior Men: Subroto Banerjee; U-23: Ajay Ratra

Nagaland
Senior Men: Kanwaljeet Singh

Sikkim
Senior Men: Sanjeev Sharma; U-23: PV Shashikanth

Uttarakhand
Senior Men: KP Bhaskar

Arunachal Pradesh
Senior Men: Gursharan Singh

Mizoram
Senior Men: Ashok Malhotra; U-23: Shib Shankar Paul

Puducherry
Senior Men: Aavishkar Salvi.