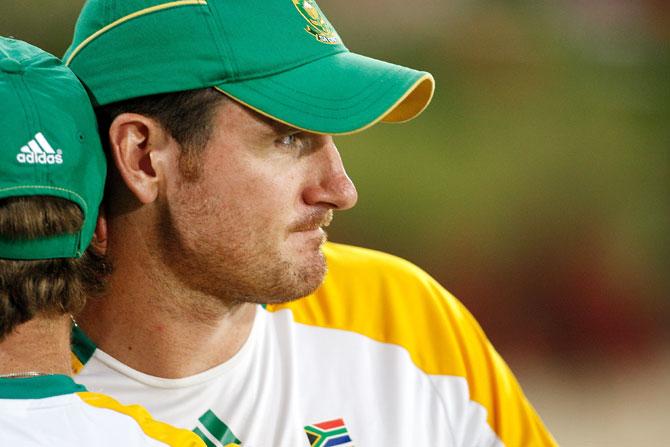 IMAGE: South Africa's Graeme Smith says the Masters Champions League could be a platform for his return to international cricket. Photographs: Morne de Klerk/Getty Images
South Africa are still reeling after the first Test setback against England and have drafted in former captain Graeme Smith to assist the side with ideas and their psychological approach.
England won the opening Test by 241 runs at Kingsmead in Durban on Wednesday.
"He was a wonderful captain and he knows more than most guys how to play Test cricket and how to deal with tough times," explained captain Hashim Amla said.
"He had a few crushing defeats early in his career so he is well aware how important it is as a team to reassess and get back to form. That type of experience is invaluable and that's why we've tried to draw on it."
Smith had been critical of the team's performance during the first Test where he served as a radio and television analyst.