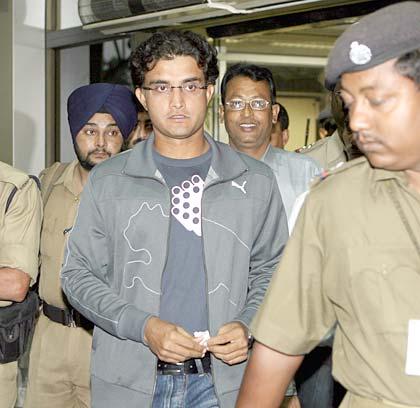 Former captain Sourav Ganguly returned to a warm welcome at Kolkata's Netaji Subhas Chandra Bose International Airport on Friday morning.
The scene at the airport was in sharp contrast to the arrival of the other team members who returned home on Thursday after Team India's horrendous performance at the World Cup.
After spending a night in London at his maternal uncle's home on the way back from the Caribbean, Ganguly reached Kolkata at 0500 IST.
Photograph: Deshakalyan Chowdhury/AFP/Getty Images