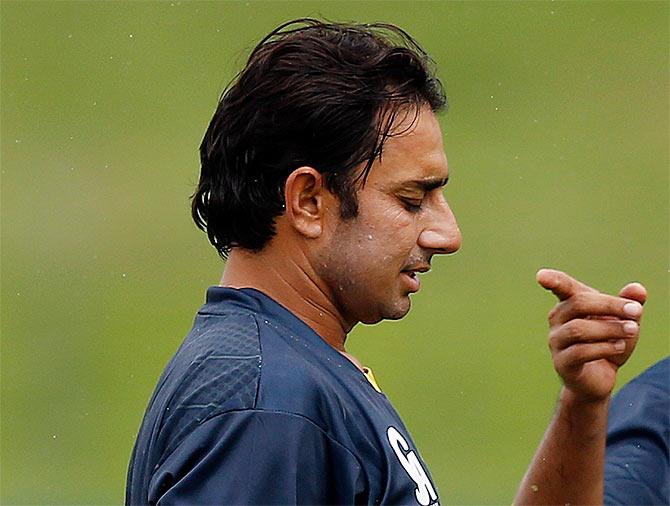 Pakistan spinner Saeed Ajmal. Dinuka Liyanawatte/Files/Reuters
Pakistan off-spinner Saeed Ajmal was banned from bowling for an illegal action on Tuesday. Here are some facts on the bowler:
Born: October 14, 1977 at Faisalabad, Punjab.
Made his international debut on July 2, 2008 in Karachi in an ODI against arch-rivals India.
Made his Test debut at Galle in 2009 against hosts Sri Lanka.
Has played 35 Tests for Pakistan, claiming 178 wickets at an average of just over 28.
Has played 111 ODIs, claiming 183 wickets at an average marginally over 22.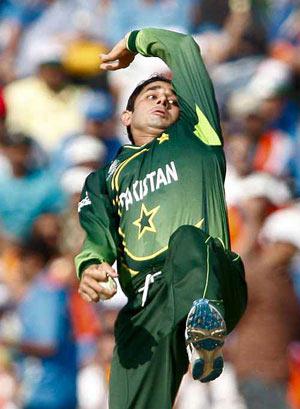 Saeed Ajmal.

Has 85 wickets from 63 Twenty20 Internationals.
Made a late Test debut at the age of 32, claiming five wickets in the Galle Test.
Known for his variations and considered a premier exponent of the controversial doosra deilvery, which spins the other way.
Claimed his best match haul of 11 for 111 in the 2011 Providence Test against West Indies.
Was reported for suspect bowling action in 2009 before being cleared.
Reported again last month after the Galle Test against Sri Lanka.
Suspended on Tuesday after the ICC found all his delivery actions illegal.