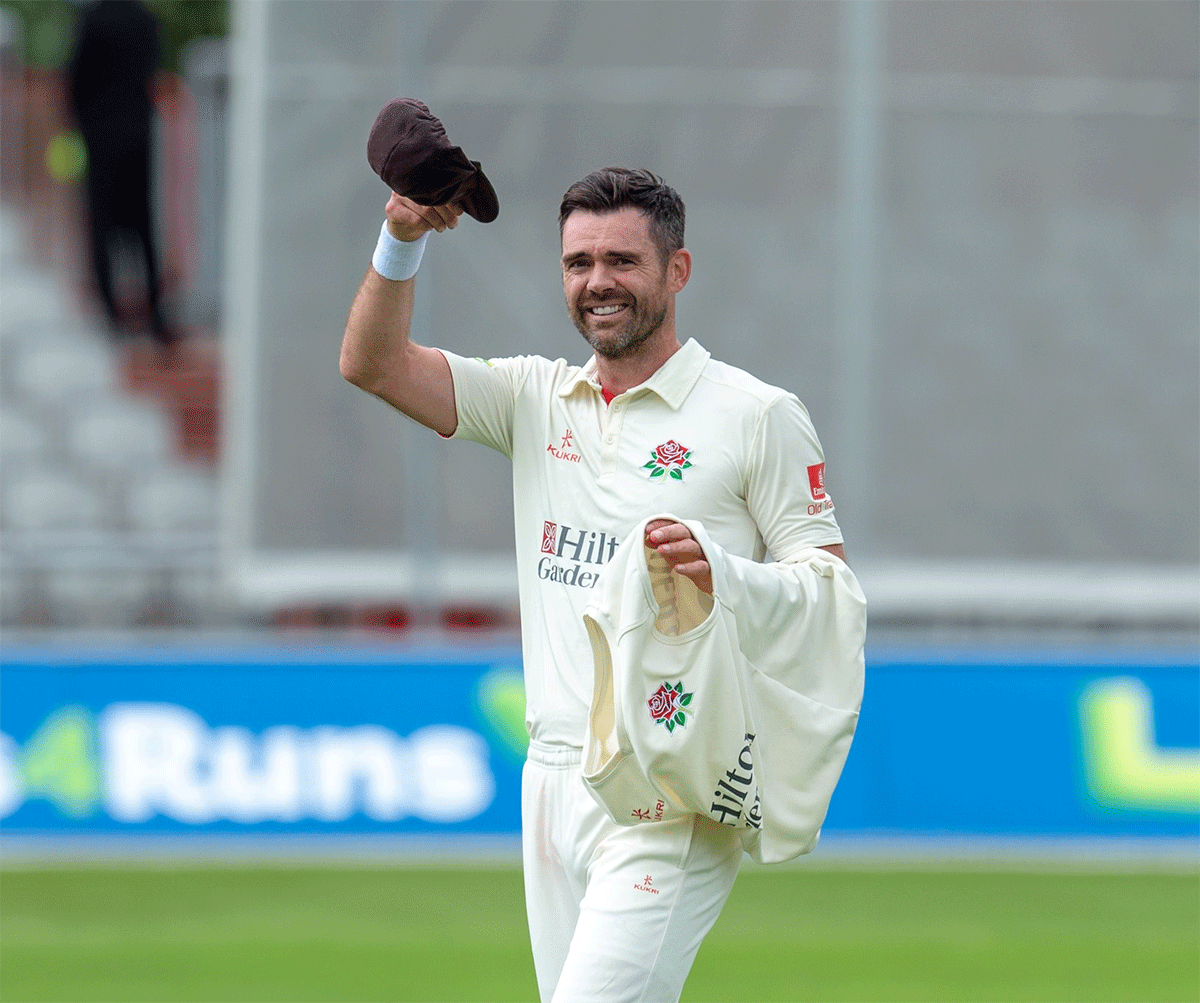 Veteran seamer James Anderson is still addicted to cricket at 40 and only getting better with age, his strike partner Stuart Broad said, with the prolific England pair expected to play key roles as they enter their ninth Ashes campaign.
Anderson appears to be improving with time and has shown no signs of losing his edge. He is England's leading bowler in tests with 685 wickets and became the oldest player to top the ICC Test rankings earlier this year.
Anderson, who will turn 41 next month, has said he will be fit for Thursday's Ashes opener at Edgbaston after recovering from a groin injury. It will be Anderson's 10th Ashes campaign and Broad said he was still champing at the bit to get going.
"Jimmy's incredibly competitive. That's his number one strength," Broad said on the Legends of the Ashes podcast, a 10-part series from Global launching on June 15.
"He's probably the most competitive person I've seen bar Jos Buttler in any sport that he plays. But he's very driven. He's an addict to cricket, to be honest. He's an addict to training, an addict to getting better, improving all the time."
"That's showing now, he's 40 and he's probably bowling better now than he was four years ago. It's an incredible testament to himself and the game."
Anderson and Broad, 36, were surprisingly omitted from England's tour of West Indies in the wake of a 4-0 defeat in Australia in the last Ashes, and the team struggled in the Caribbean last year without their experience.
Although the "Bazball" style of play under captain Ben Stokes and coach Brendon McCullum that has taken England to 10 wins from 12 Tests relies predominantly on aggressive batting, they need wickets to back it up.
Broad and Anderson, who were recalled under the new leadership, form the most lethal bowling partnership in Test history with a combined 1,017 wickets in 134 Tests together and England will be keen to have them bowling in tandem against Australia.
"He's probably grown as much in the past year as anyone, with Baz and Stokesy taking over," Broad added. "How I view our partnership is our job is to figure out conditions in those first 10 overs with the new ball quicker than the opposition batters."
"That's when we make breakthroughs and that comes through communication. It's just a constant, like, information stream that comes our way and there's no doubt that that's taken our partnership to the next level."