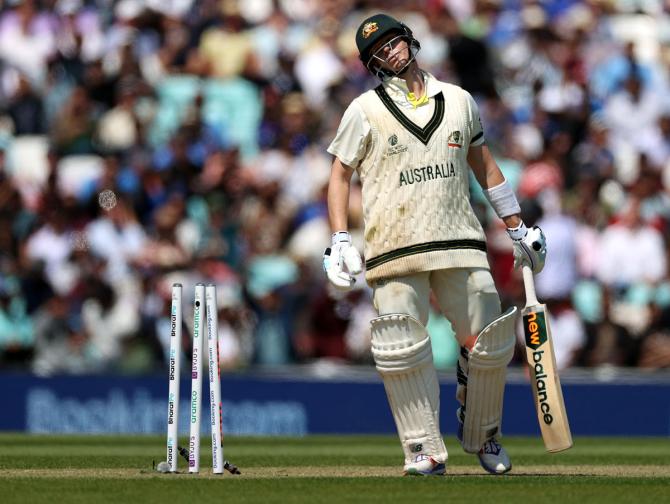 England's Ollie Pope said they have to get Steve Smith out of his bubble during the Ashes series and will look for ways of making the Australian run machine as uncomfortable as possible at the crease.
Smith batted for 5-1/2 hours against India in the World Test Championship final at the Oval before he was out for 121 from 268 balls on day two.
It was his 31st Test hundred, and seventh in England, and served as a reminder of the threat the former Australia captain poses for the Ashes.
The 34-year-old will look to reprise his performance from the 2019 Ashes series in England, where he amassed 774 runs in his four Tests, and Pope said the hosts may look to "quirkier" ways of getting his wicket.
"It's obvious he knows these conditions," he told British media on Thursday. "He's been an amazing player for a long time and had a lot of success in all different conditions ... What's made him successful is his stubbornness."
"We know exactly how he's going to operate, how he's going to want to score his runs and he's not going to move from that during this five-match series whether he scores runs in the first two or three matches or not."
"That's exactly the bubble that we've got to try and get him out of ... We might be looking at even quirkier ways to challenge him, test him out and make him as uncomfortable as we possibly can to try and get his wicket."
The five-Test Ashes series begins at Edgbaston on June 16.