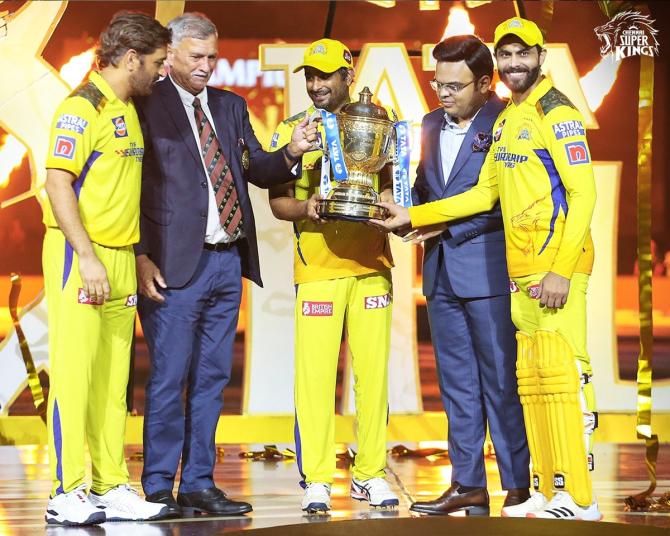 The Chennai Super Kings secured their fifth Indian Premier League (IPL) championship in a nail-biting match against the Gujarat Titans.
The final ball of the game saw Ravindra Jadeja hit a four, securing victory for CSK.
In a heartwarming gesture, CSK captain Mahendra Singh Dhoni invited Jadeja and Ambati Rayudu to join him in receiving the IPL trophy during the post-match presentation.
Rayudu later revealed that Dhoni called them both before the ceremony, emphasising the significance of the moment.
While he was playing the last match of his professional career, Jadeja helped the team lift the title.
"Before the ceremony, he called me and Jaddu, saying he wants us to join him in lifting the trophy. He thinks it was the right moment to do it with both of us. It was really special on his part, I don't think that has ever happened. That's the person he is, and the person that the world knows. Overall, it is his gesture," Rayudu told NDTV.
Head coach Stephen Fleming praised Rayudu's crucial performance in the final, hailing him as a legend and commending his exceptional batting against in-form bowler Mohit Sharma.
"Ambati Rayudu has been an absolute legend. I rate him so highly as a batter and those three balls against Mohit Sharma today proved against one of the most in-form bowlers… to hit him for 6, 4 and 6 was sheer class."
Fleming acknowledged that Rayudu's departure will leave a void in the team, but expressed confidence in the ever-evolving nature of the game.