Ganguly surprised by Rahane's axing from ODI squad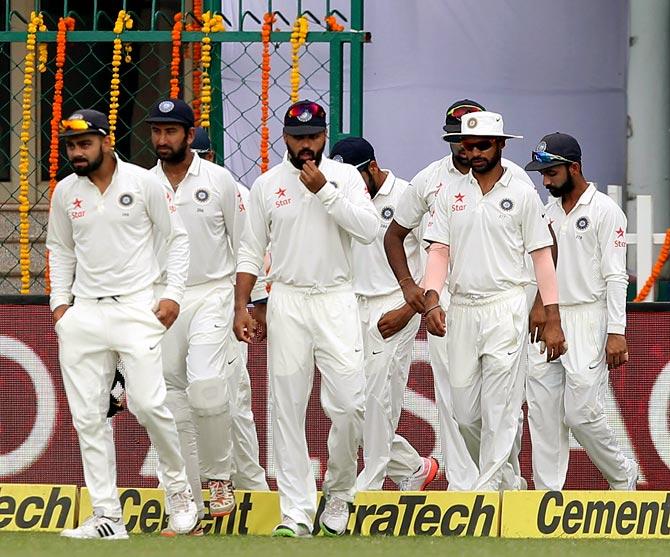 The BCCI may have ruled out playing a day-night Test on India's tour to Australia later this year, but former captain Sourav Ganguly has termed the pink-ball contest as the future of cricket which the country will have to embrace some day.
"Day/Night Test is the way forward. Every country has to play Day-Night Test. India has reservations but that's a long term future for Test cricket," Ganguly said at a promotional event in Kolkata on Thursday.
India is one of the only two current Test-playing nations to have avoided playing pink-ball cricket at the International level, with Bangladesh being the other.
But Ganguly said the Indian team has the potential to win a day/night Test.
"They (Indian side) are a good side, they will win D/N Test matches also. It's just a different ball. I don't think there's any other difference. And they have such class players, they can win," he said.
Ganguly also backed Indian captain Virat Kohli's decision to skip the historic Test against Afghanistan in Bengaluru next month.
"I think since the side is Afghanistan, he has chosen to play county. If it would have been any other team, he would have not gone. It just shows how important the England tour is for him. I have always maintained, a captain's recognition is how well he and his team does overseas," said Ganguly.
"As a captain, he wants to win (in England) so that is the reason (he has gone to play county)."
Ganguly said India are good enough to beat Afghanistan minus Kohli.
"India will still beat Afghanistan without Virat. And hopefully they can do well in England also."
Ajinkya Rahane has been given the responsibility to lead the Test side against Afghanistan but he does not find a place in ODI and T20I squads for the tour of England.
"I am surprised Rahane is not in the team. He should have been in the team. He has been moved around too much, he is a quality player," Ganguly said.