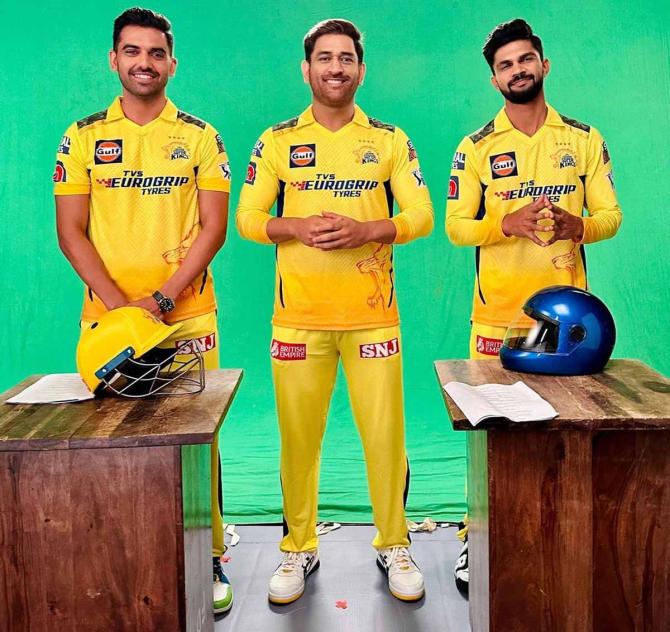 Chennai Super Kings (CSK) could be eyeing a stake in the Texas team, one of Major League Cricket's (MLC) six sides.
The four-time IPL winners on Saturday revealed that they will soon make a "major announcement" with regard to their association with the new T20 tournament in the US.

San Francisco Unicorns, Los Angeles, New York, Seattle Orcas, Texas and Washington DC are the six teams competing in the T20 tournament, scheduled to be begin on July 13 this year.

MLC had announced on Friday that another IPL franchise Delhi Capitals, co-owned by GMR Group, will partner with Seattle Orcas to "help build and operate a world-class cricket team".

The Seattle Orcas' lead investor group includes Satya Nadella, chairman and CEO of Microsoft and Soma Somasegar, managing director of Madrona Ventures, among others.

In their cryptic message on social media on Saturday, CSK said, "Major announcement soon. Howdy Texas! Show some yellove to our NRI cousin, @TeamTexasMLC!"

The development comes a day before the MLC Domestic Player Draft scheduled to take place in Houston with more than 100 players eligible to represent the "USA cricket community" in the tournament.

"The remainder of each team's player roster will be filled with some of the best T20 cricketers from around the globe," MLC said in a statement on Friday.

Kolkata Knight Riders had taken charge of the Los Angeles franchise, while Mumbai Indians will run the New York franchise on their own, said a report in ESPNCricinfo.

The 2023 season will feature 19 matches to be played over 18 days, building up to the final on July 30.