Pakistan has supported the Indian Cricket Board (BCCI) in the controversial appointment of L Sivaramakrishnan as a player's representative in the ICC, saying that it voted against incumbent Tim May due to its own disliking for the Australian.
An official in the Pakistan Cricket Board confirmed that the PCB voted against May when his nomination came up and after the BCCI put forward the name of Sivaramakrishnan for a revote, who was eventually picked for the spot.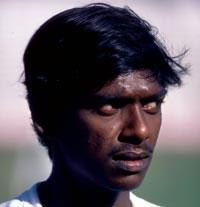 "Yes, we voted against May and why not, because as chief executive of the Federation of International Cricket Players Association he has never done anything to help or support Pakistan cricket," the official said.
He made it clear that contrary to popular belief that Pakistan, Bangladesh and Sri Lanka had all voted against May because of the Asian bloc and due to pressure put on them by the BCCI, he said Pakistan took its own independent decision from the start.
"May, while in FICA, has always made negative comments about us. He has several times warned teams and players to stay away from Pakistan because of security reasons while never once himself visiting the country or sending a representative to see the ground reality," the official said.
"He has been very vocal against our efforts to convince other teams to resume playing in Pakistan. Even when we tried to launch the super league T20 event he didn't support us when we invited Bangladesh for a short series he advised them not to come. So why should we vote for him?" he asked.
Another source in the Board said the PCB was very upset hen it learnt that May had sent personal emails to players and their agents advising them against signing up for the Pakistan Super League.
"Obviously, he is not a very popular person in the Board and when the voting came up we had no option but to vote for Sivaramakrishnan and India had nothing to do with this," the source said.
Siva, a former Test leg-spinner, replaced May after the ICC held a revote even though May had won the initial vote 9-1.