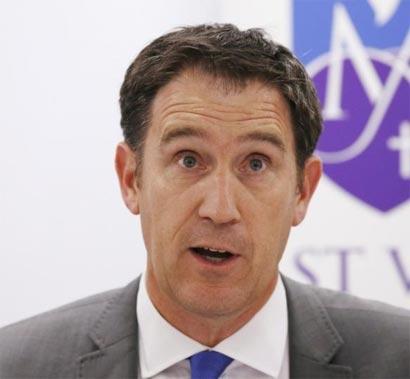 Cricket Australia (CA) is sending its own security expert to Bangladesh to determine whether or not it is safe for the Australian team to proceed with its planned tour.

The Australian team has delayed its departure to Bangladesh after being warned by its government that there was a potential security risk from militants.

Australia and Bangladesh cricket officials are both hopeful the tour will still go ahead and are in talks about safety arrangements.

"Our position is that we want the tour to go ahead as planned," CA Chief Executive James Sutherland told a news conference on Sunday.

"This has obviously come very suddenly and we needed to make this response.

"Our preferred position is to continue the tour but the safety and security of our players and staff is the absolute priority."

Sutherland said CA's head of security Sean Carroll is on his way to Bangladesh and would report back after meeting with local officials and assessing the risk.

"The response at this stage is very much to get our head of security on the ground," Sutherland said.

"Meetings will commence on Monday. We'll have a much better understanding there. It's just one step at a time at the moment."

The Australians delayed their planned departure after Australia's Department of Foreign Affairs and Trade (DFAT) issued a warning on Friday that militants in Bangladesh could be planning an attack on tourists.

Bangladesh Cricket Board Chief Executive Nizam Uddin Chowdhury released a statement saying he understood Australia's concern but is sure the team would be safe and the tour would go ahead.

"There is no alarm regarding security as far as we are concerned and we have taken the opinion of all relevant agencies because safety of the Australian team is our priority, as it is with all visiting teams to Bangladesh," he said.

"The CA has stated its commitment to the series already in a media release and we are confident that the tour will commence with minimum delay."

Australia has not played a Test match in Bangladesh for a decade but are scheduled to play back-to-back Tests in Chittagong and Dhaka in October.
Image: Cricket Australia Chief Executive James Sutherland.
Photograph: Reuters