At a time when boorish players' behaviour is a cause of concern for cricketing nations, the man earned love, respect, plaudits with his sheer cricketing skills.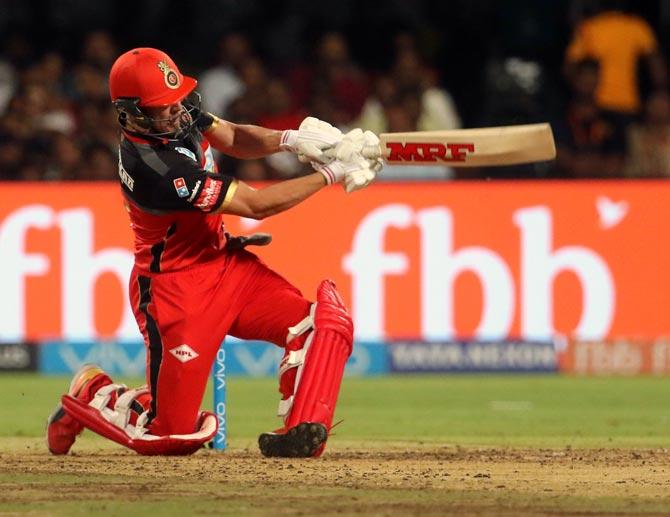 "It's strange but a very humbling experience," said Abraham Benjamin de Villiers senior as a host of Indian journalists sneaked into the VIP box during that November morning at the Chinnaswamy Stadium in Bengaluru.

De Villiers senior had come to watch his son AB play a Test match in his 'adopted city' against India and the chants of 'ABD, ABD' across the stands was a weird experience for him.
His son was playing against the home team and the crowd went into raptures every time the ball crossed the boundary ropes.

But that is AB de Villiers for you.

At a time when boorish players' behaviour is a cause of concern for cricketing nations, the man earned love, respect, plaudits with his sheer cricketing skills.

The imperious cut, the ferocious pull shots and the slog hits off spinners into the cow corner stands, watching ABD was 'joie de vivre' for everyone.

He let his bat do the talking. It was enough to destroy attacks.
He was a smiling assassin, who could demonize bowlers and even the partisan ones fell in love over and over again.

He made 'Dilscoop' (the lap shot behind the wicketkeeper) more famous than even Tillekaratne Dilshan. The reverse sweep was as effective as conventional sweep and he could sweep a fast bowler -- ask Dale Steyn.

Shuffling outside the off-stump and whipping deliveries behind square is a shot for which he can claim patent. It can't be a better time to check the 'AB Insane Shots' video on Youtube and check his array of some mindboggling shots, especially in T20 cricket.

Rightly, he has been named 'AB 360 degree' for his ability to hit all the ground. The bat was a compass and he could bisect any field but the real delight was his technique against spinners.

From Anil Kumble, Harbhajan Singh to Nathan Lyon, the footwork against world class spinners was an education. Especially, coming from a country which was not known to produce quality spinners. It showed his quality to adapt.

Graeme Pollock had an aura about him before the pre-apartheid era. Jacques Kallis' all-round numbers are staggering but call it the popularity of T20 format and his exploits in the shorter formats, De Villiers was in a league of his own.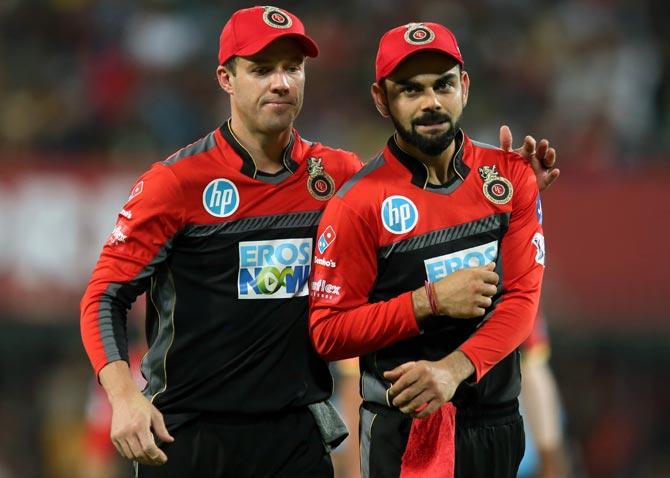 Virat Kohli always felt that his presence was a comforting factor in that star-studded RCB dressing room. The mutual admiration that both champions shared for each other was there to be seen.

But it wasn't only about killing bowling attacks. What made him versatile was his ability to stonewall when necessary.

If he is remembered for his 169 at Perth or 217 at Ahmedabad, he would also be remembered for his 297-ball-43 at the Feroz Shah Kotla where he nearly pulled off a great escape for the Proteas. It didn't happen but showed his versatility.

Talking of versatility, at the junior level, he played decent hockey and competed with now a top-10 ATP ranked player like Kevin Anderson.

Actually he was a natural at anything that he did. He chose cricket and the fans felt blessed.

The lasting impression on the cricket field will be the unbelievable catch that he took. It was a leap, a leap of faith that he could pluck it from thin air like 'spiderman' as an awestruck Virat Kohli would go on to say.

Thank You 'Spider Man' for all the entertainment.