'If we don't win the series, then there could be something radically wrong with the team.'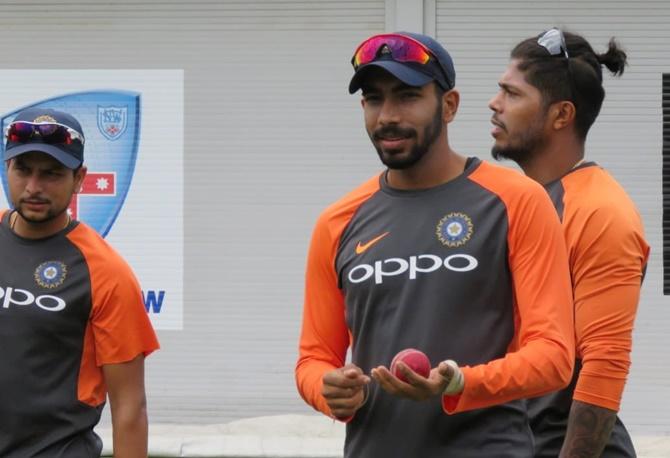 When Farokh Engineer was out in the middle, you could hardly take your eyes off the action.
Engineer brought much-needed glamour to Indian cricket in the 1960s and 1970s with his flamboyant batting. His performances with the gloves against the famed spin quartet of Bishan Singh Bedi, Erapalli Prasanna, Bhagwat Chandrasekhar and Srinivas Venkataraghavan was the stuff of legend.
Engineer, who played 46 Tests and 5 one-day internationals for India, never curbed his attacking style of cricket. He was also the first Indian to play as a professional in English county cricket when he signed up for Lancashire in 1968 where he played alongside West Indian great Clive Lloyd.
Despite living in Manchester which he describes as the city of football and home to the two football giants -- Manchester United and Manchester City -- the 80-year-old Mumbaikar is a keen follower of Indian cricket.
He has made no secret of his admiration for Mahendra Singh Dhoni whom he helped with keeping wickets in England with useful tips when MS first toured the country in 2007.
Engineer, currently the vice-president of the Lancashire county club, is also impressed with young Rishabh Pant whom he saw keep wickets during the Test series in England earlier this year.
Engineer, the last Parsi man to play Test cricket for India, was in Mumbai to launch the second edition of the 1886 Trophy between the Parsees and Britishers.
Way back in 1886, a team of 15 Parsees travelled from India to England to become the first cricket team from this country to play in England.
To celebrate the 132nd anniversary of that historic visit, the Parsi Gymkhana in Mumbai will host a commemorative game between a team from Surrey and the Parsees on Saturday, December 1.
"Our batting is quite good, we should be posting big scores, put them (the Australians) under pressure and get our spinners going in," Engineer tells Rediff.com's Harish Kotian.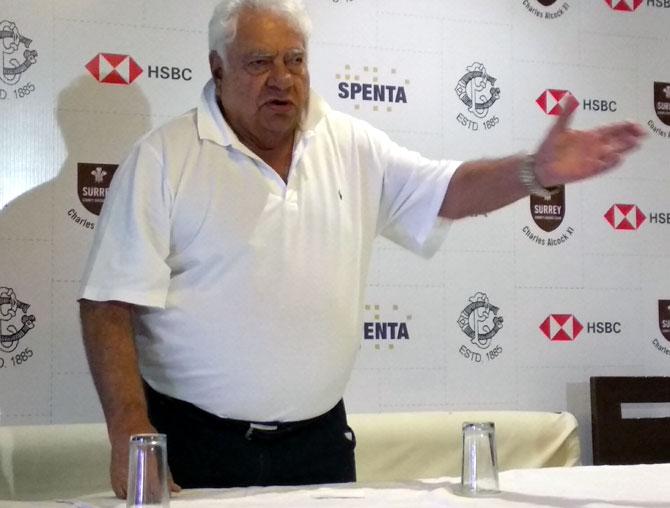 You scored a brilliant 89 opening the innings in the Adelaide Test in 1967, your first Test innings in Australia. What is the key to doing well with the bat on Australian pitches?
You have to play straight and you have to play off the front foot to start with, which will eliminate the LBW. You have to get right behind the ball.
In Australia, the light is lovely and the conditions are quite similar to India. Maybe, the pitches are a bit bouncy.
But if you get your eye in, there is no better wicket to bat on that on Australian wickets.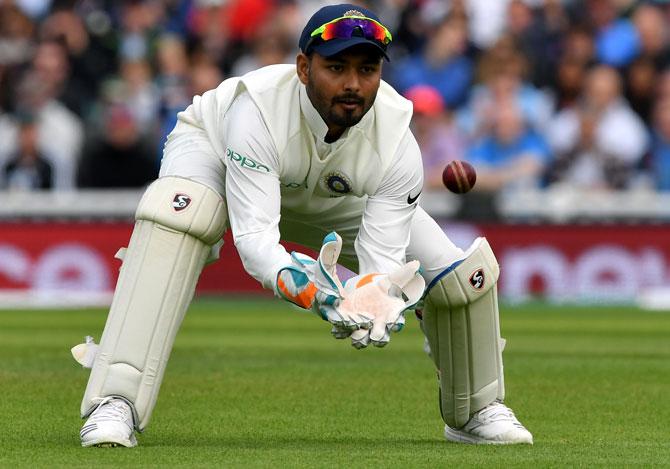 What is your take on Rishabh Pant? He came in for flak for his wicketkeeping during the Tests in England.
He was snatching, he was getting up too early, I noticed that in England. He was rising too soon. As a wicket-keeper you should rise with the ball.
I don't know whether they have a wicket-keeping coach but they do have a fielding coach. This is something elementary -- that you rise with the ball, so you can see the ball, the length.
When you get up too soon, it is difficult to go down to get to the ball.
What changes does Pant have to make in his wicket-keeping on Australian pitches?
He should rise with the ball. Don't rise too early. Also, don't snatch at the ball, take it nice and smoothly. That is why you need an experienced wicket-keeper to tell all these things.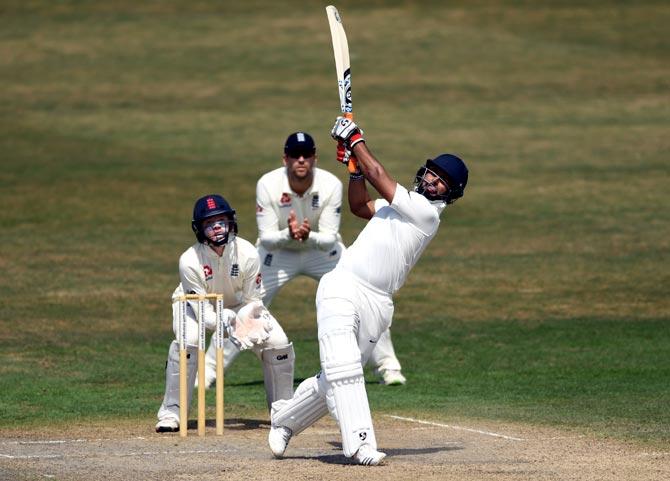 Pant bats in attacking fashion, reminiscent of your style when you played Test cricket for India.
Do you see a role for Pant at the top of the order in Tests, similar to your role as wicket-keeper and opening batsmen in the longer format?
Does he have it in him to open the batting in Tests?
Yes, why not! Wicket-keepers make good opening batsmen. He should go right at the top of the order because your best strikers should get to bat for as long as possible.
I love Pant's batting, he is an attacking batsman just like me. He will get runs in Australian conditions. The only thing is he has to select the right balls when playing shots.
I would like to help Pant, but I don't want to encroach on people, they might have their own coaches and all.
If I had just 5 minutes with Pant, I would make him a far better wicket-keeper because I know exactly what he is doing wrong.
Maybe God willing, I will get that chance one day.
I am a huge admirer of Rishabh Pant. He is not afraid to hit the ball and that is exactly how I used to bat.
He reminds me so much of my batting. Even (Mahendra Singh) Dhoni reminded me so much of my young days and Rishabh does as well.
Sometimes, Rishabh plays those silly shots without getting his eye in and he gets out.
He should play straight to start with and just forget trying shots like the reverse sweep.
Runs will flow from his bat because he is so talented and he has got all the shots in the book.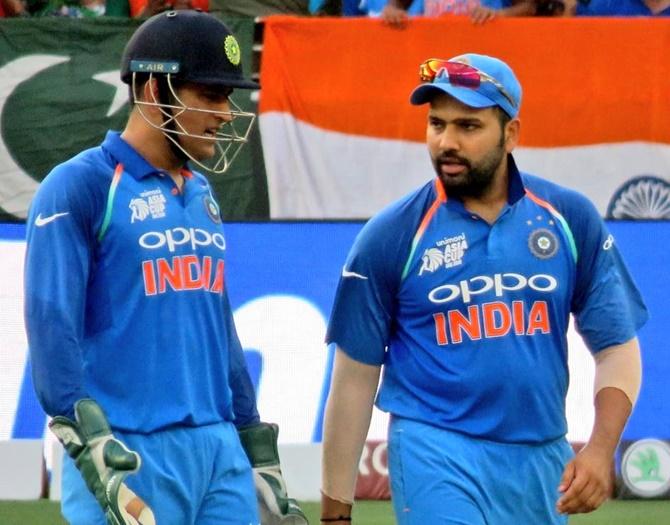 You are a big admirer of Mahendra Singh Dhoni. Were you surprised when he opted out of India's T20I side to make way for Rishabh Pant because he will miss out some game time before the 2019 World Cup next year?
I don't understand why he did that. He might regret it later, but there must be some reason.
We need Dhoni for the World Cup next year. He has improved so much over the years, he has improved leaps and bounds.
Even today he is one of the top wicketkeepers in the world. He should be part of the team and guiding someone like Rishabh Pant.
Captain Virat Kohli answered his critics in style in England. How happy were you with his showing in the Test series?
That is his greatness. The key thing was that he was not repeating the same mistakes in England this time around.
If you make the same mistakes again and again -- be it in anything in life -- you will be a failure.
Virat learnt from his mistakes and you could see the improvement in his batting and approach this time around in England.
Kohli will need more support from the other Indian batsmen in Australia. Our batting let us down big time in England.
The Australian conditions are not much different to India, they are beautiful for batting.
I used to love batting in Australia because you can hit the ball on the rise there which you can't do in many countries. Even in India the ball stays low.
In Australia, the ball comes onto the bat nicely, so you can drive the good length balls off the front foot.
Do you think India are the favourites to win their first-ever Test series in Australia in the absence of Steve Smith and David Warner?
Yes, of course! If we don't win the series in Australia, then there could be something radically wrong with the team.
I am predicting India to win 4-0 in Australia. We should beat them convincingly without a doubt.
Our batting is quite good, we should be posting big scores, put them under pressure and get our spinners going in (Ravichandran) Ashwin and (Kuldeep) Yadav.
Australia are not good at playing spinners because they don't use their feet, they try and play from the crease.
So you see a role for Kuldeep Yadav in the Tests?
I see him playing a role in the Tests. He could have a huge role to play and he could prove to be our trump card.
Nobody in the world has been able to pick him so far, so he could prove to be an important bowler for India.
Let him play as much as possible before everyone starts to read him.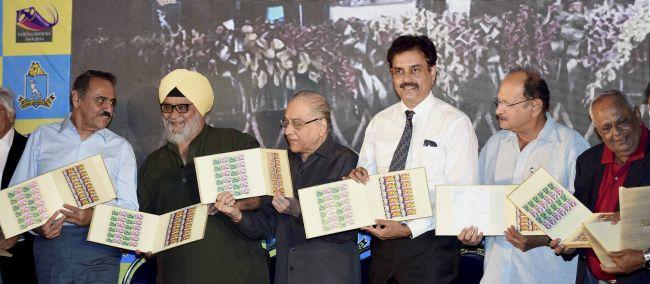 You played in an era of the great Indian spinners. How difficult was it for you to keep wickets against the legendary spin quartet?
Well, Chandra (Bhagwat Chandrasekhar) was difficult to pick for the opposition because Chandra himself didn't know which way the ball was going.
So many times, I used to tell Chandra after he had bowled a big googly that he had tried to bowl the leg-spinner and he used to nod.
Certainly, the greatest spinner India has ever had is B S Chandrasekhar for me.
It was not tough keeping against them, but I would say interesting.
Keeping against Chandra on the last day of a Test match to a left-hander when the ball pitched in the rough and flew in all directions without the bowler knowing which way the ball was turning, so what chance did the batsman have and the poor wicket-keeper?
I used to watch Chandra grip the ball, I used to watch it leave the fingers and see which it was going in the air and off the pitch like a split second computerised effect. Only then could you keep wickets to someone like him.