Tendulkar's sterling performances, his fascinating duels for supremacy with contemporaries -- Brian Lara, Ricky Ponting, Inzamam-ul Haq, Jacques Kallis among batsmen; Shane Warne, Muttiah Muralitharan, Wasim Akram among bowlers -- embellished modern cricket and globalised the game, asserts Ayaz Memon who has observed the cricketing colossus from the day he made his Test debut in November 1989.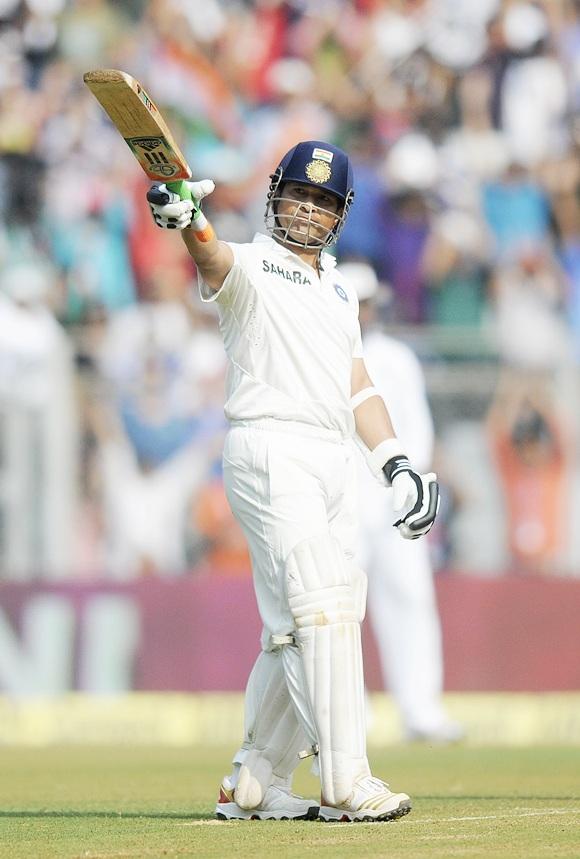 I watched Sachin Tendulkar make his Test debut on November 15, 1989 at Karachi against Pakistan.
He was a gawky, curly-haired 16 year old who spoke in squeaky monosyllables, taking refuge from the media glare by deflecting queries to Chandu Borde.
The former India captain was manager on that tour, and his main task was to keep vigil on Tendulkar who had a tendency to sleepwalk!
Interest in Tendulkar was high. A world record partnership with Vinod Kambli in a Bombay schools cricket tournament in 1987-1988, when he was not quite 15, had brought him instant global attention.
Before he turned 16, he had also scored centuries on debut in Ranji, Duleep and Irani Trophy cricket.
This marked him out as a precocious talent, to the manner born, as it were.
But sceptics aren't easily convinced and some red flags were raised. Understandably so.
Sport is full of examples of promising careers being prematurely extinguished because of early burnout, inability to handle pressure or being quickly 'found out' by rivals.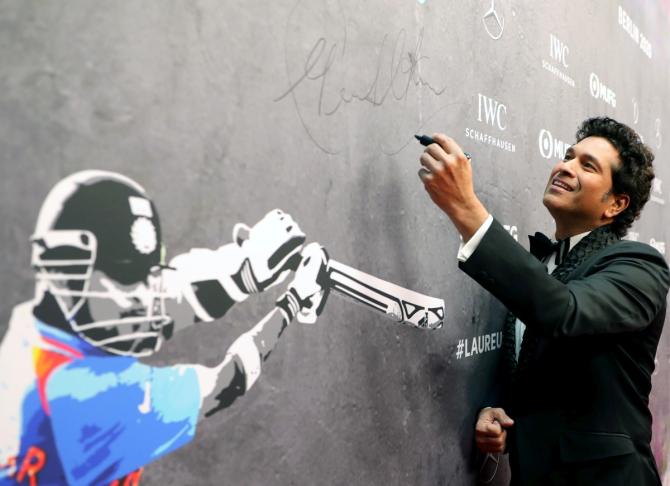 Of what mettle was Tendulkar?
Thirty-four years later, the answer to that question has to be seen in the context of not just what he did in his first series, which was admirable, but his career in its entirety, which is mind-boggling.
While there have been players with longer careers, there is nobody with the avalanche of milestones and records as him, the richness of his achievements spread over different formats, and straddling many generations.
For almost a quarter of a century, as the world underwent tumultuous changes, Tendulkar had the cricket universe in thrall.
His cherubic innocence had fans welcoming him into their hearts from the start.
His teenage vulnerability against aggressive rivals, many of them seemingly twice his size, made them possessive and protective about him.
He was quick to dispel these concerns with magnificent talent and steely temperament.
Only five-foot-five, he vanquished challenges in the middle with the relish of a gladiator who got a high from being in combat.
The more he played, the more he succeeded, the more gigantic his stature became in the sport.
By the time he finished, he was readily acknowledged as among the 'rarest of rare'.
It is the virtue of genius to make the most difficult things look simple. But let this not gloss over ambition, hard work, complete dedication, undying passion, and obsession, to keep getting better and better.
Tendulkar's sterling performances, his fascinating duels for supremacy with contemporaries -- Brian Lara, Ricky Ponting, Inzamam-ul Haq, Jacques Kallis among batsmen; Shane Warne, Muttiah Muralitharan, Wasim Akram among bowlers -- embellished modern cricket and globalised the game.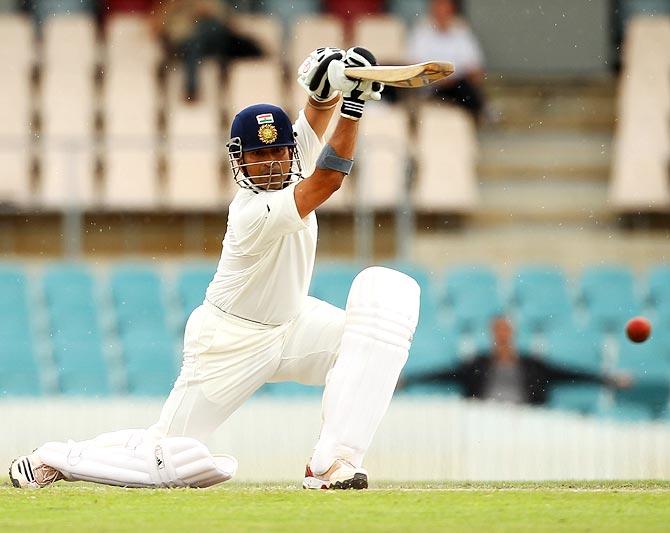 He was perhaps the single most important factor in raising the value of Indian cricket's television rights, which made the Board of Control for Cricket in India the financial powerhouse it is today.
Where earlier BCCI paid Doordarshan to telecast matches, cable TV, which arrived in mid-1990 riding on Tendulkar's charisma, was now willing to pump in millions of dollars.
Where would Tendulkar stand in the pecking order of great batsmen?
Was he better, say, than his childhood heroes Sunil Gavaskar and Viv Richards?
Such debates are profuse among diehards and cricket academia but rarely conclusive, except in the case of Sir Don Bradman, by common consensus the Bhishma Pitamah of batsmanship.
So, in 1998, when Bradman said that Tendulkar reminded him of himself, all other validation became superfluous.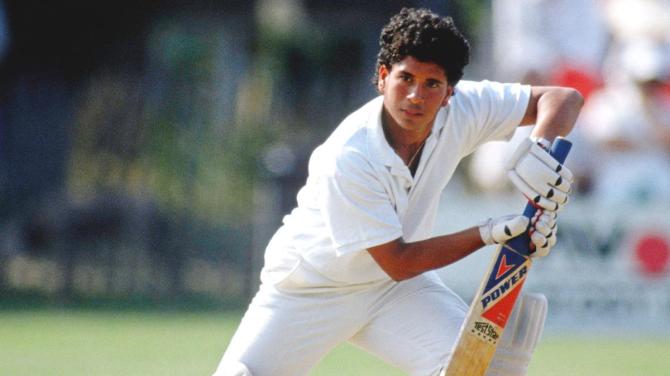 By the time he bid adieu in November 2013 in an emotion-charged farewell speech watched by a record audience transfixed to their TV sets, Tendulkar had played more Tests, more ODIs, scored more runs and made more centuries in both formats than any other cricketer in the sport's history.
Three months later, he was awarded the Bharat Ratna, the first sportsperson and the youngest to get India's highest civilian award.
He had been the heartbeat of Indian cricket.
Fans lived and died by his presence at the wicket. His success improved the mood of the nation; his failure led to despondency.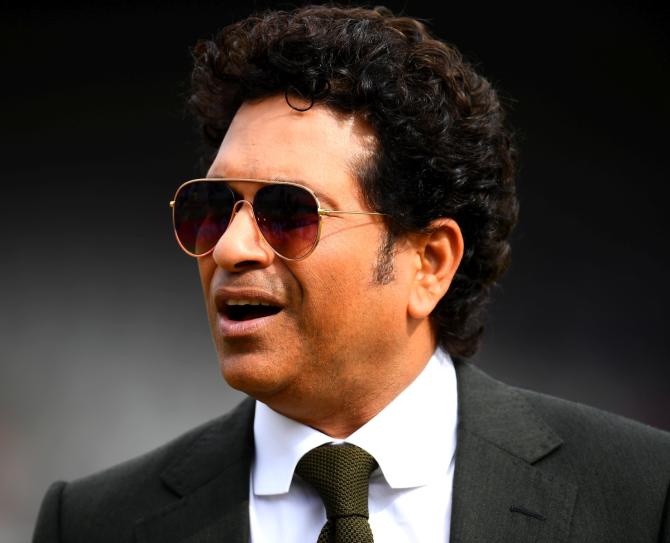 The Tendulkar legacy, however, transcends cricket.
He was a socio-cultural phenomenon who impacted Indian life in myriad ways.
His arrival coincided with Liberalisation and he became a metaphor for emerging young New India, with his self-confidence and derring-do in pursuit of success and rewards.
He was also the glue that held the country together in times of turmoil, like during the protracted Ram Mandir agitation.
When the match-fixing crisis ravaged the game circa 2000, people's faith in Indian cricket was restored by the sense of integrity and righteousness Tendulkar (and a clutch of other players) represented.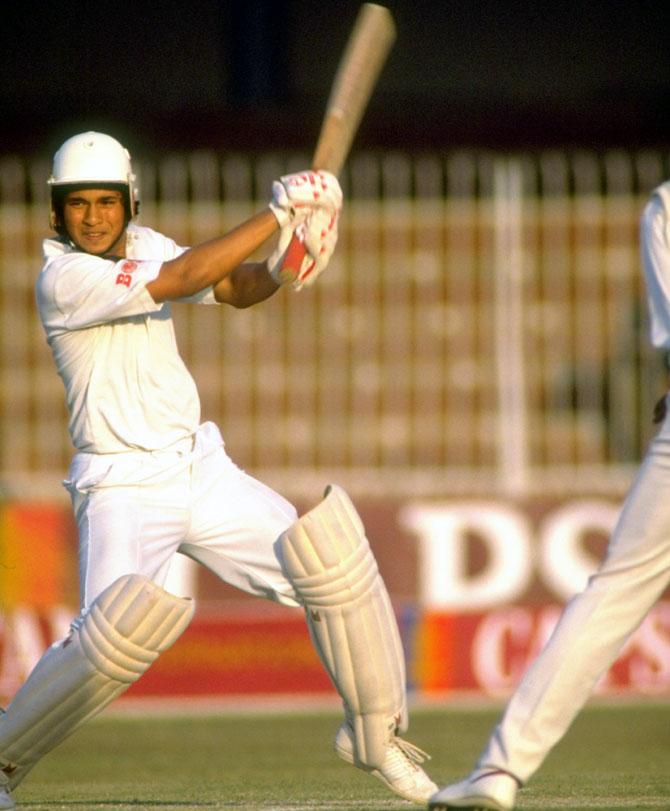 At 50 (he was born on April 24, 1973), Tendulkar can look back with deep satisfaction.
An epic career and monumental body of work stands testimony to his genius.
Cricket's never been more popular or richer, and he's had an important role to play in its growth. But going ahead, there are also challenges he might want to address.
For instance, not enough countries play the sport because not enough has been done to expand cricket's horizons.
Test cricket, venerated by most players and in which Tendulkar rose to eminence, is struggling to remain relevant.
Also, cricket being admitted into the Olympics is a long-held need that is still in limbo.
What cricket needs is statesmanship to make the game vibrant, rewarding and global, without sacrificing its pristine virtues entirely.
No one has better credentials than Sachin Tendulkar to be in the vanguard for this.
---
Master Blaster's field days
1988: At 14, stitched a world record with a 664-run partnership with Vinod Kambli in the Harris Shield Tournament. Same year, at 15, made his first-class debut for Mumbai in the Ranji Trophy and smashed a century
1989: At 16, made his international debut against Pakistan, becoming the youngest cricketer to play for India
1990: At 17, hit his first Test century (against England) in Manchester
1994: Hit his first ODI hundred (against Australia) in Colombo
1996: At 23, made captain of the Indian team
1998: Scored 1,894 ODI runs in a single calendar year, a record that remains unbeaten
2001: Became first player to score 10,000 runs in ODIs. Joined the list of cricketers to have a stand at Mumbai's Wankhede stadium named after him
2003: Scored 673 runs in 11 appearances at the ICC Cricket World Cup in South Africa. This remains the most runs scored in a single World Cup to date
2005: Scored his 35th Test century, breaking Sunil Gavaskar's world record for most Test centuries (34). Had 51 Test centuries to his name by the time he retired, an unbeaten record
2008: Surpassed Brian Lara's record of 11,953 Test runs. Ended his Test career at 15,921, an unbroken record
2010: In an ODI against South Africa, scored first-ever double-century in the format's history
2012: Scored his long-awaited 100th international century in an ODI (against Bangladesh)
2013: Made his final appearance on international stage in a Test match, his 200th, against the West Indies at the Wankhede stadium
2019: Entered the ICC Cricket Hall of Fame
Test cricket: 200 matches; 15,921 runs at an average of 53.78; 46 wickets
ODI: 464 matches; 18,426 runs at an average of 44.83; 154 wickets
Compiled by Mayank Pandey
---
Ayaz Memon is a Mumbai-based sports commentator and columnist.
Feature Presentation: Rajesh Alva/Rediff.com