What makes Indian abstract art more valuable is its relative rarity.
V S Gaitonde, S H Raza and J Swaminathan are the only major names in modern Indian art known for their abstracts, reports Namrata Kohli.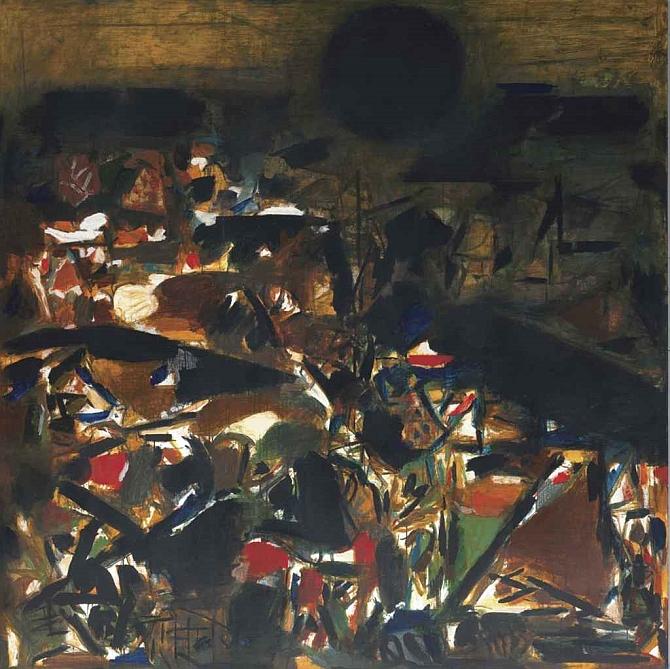 A tree is a tree.
If you draw one, you merely copy what already exists in nature.
Most art is representational, as it invariably has some roots in nature.
But there is another form called abstract art.
Its proponents assert it is more original, simply because it is "imagery straight out of the human mind".
That is how artist Nalini Misra Tyabji described this form at an exhibition of her paintings at the Visual Arts Gallery at Lodhi Road, New Delhi.
She called it the most interesting genre of art, as it comes with no rules whatsoever and gives you total freedom.
It is often believed that an appreciator starts off with figuratives and portraits and then veers towards abstracts, making this form the next rung on the evolutionary art ladder.
Art curator Kiran Nadar, founder and chairperson of India's first private art museum, the Kiran Nadar Museum of Art, agrees that there may be some truth in that statement.
"Most people do move from the figurative to this form."
Nadar says the best way to train the eye is to get oneself thoroughly exposed to different kinds of art, artists and genres by visiting museums and galleries.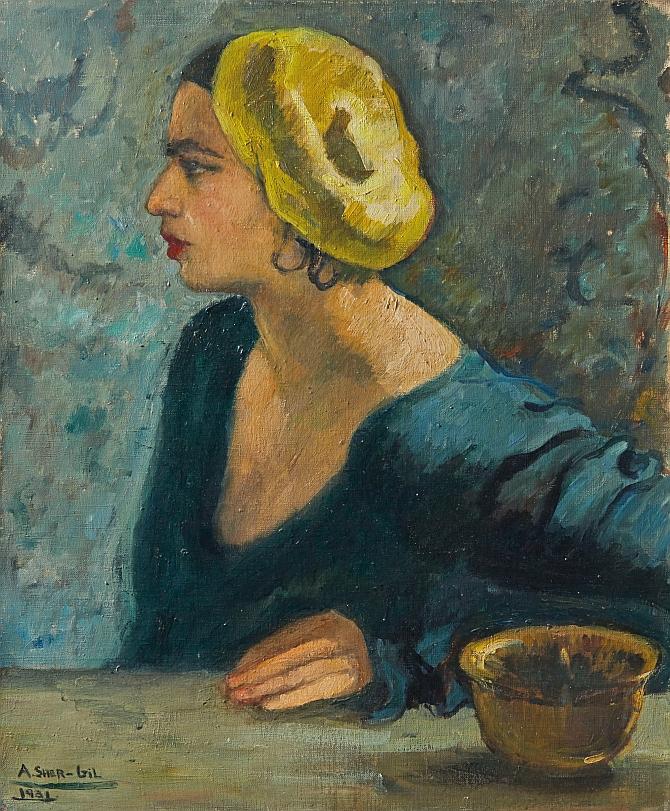 The abstract segment, also hailed as 'the art of the times', ranks high up in the art market and is close on the heels of modern and classical forms. Its buyers have increased in number globally.
"Globally, abstract art has seen record sales. Just in the previous year, some notable sales were Kazimir Malevich's Suprematist Composition, Clyfford Still's PH-399, and Willem de Kooning's Untitled XXII," says Sharan Seth, Director, Conferro Heritae (Delhi) and Conferro Auctions (London).
What makes Indian abstract art more valuable is its relative rarity.
V S Gaitonde, S H Raza and J Swaminathan are the only major names in modern Indian art known for their abstracts.
The former two were renowned artists whose works are among the most prized possessions of collectors.
Furthermore, Gaitonde has done very few paintings, while Raza's best period goes back to the 1960s and 1970s, when he painted only abstracts.
Globally, Vincent Van Gogh, Agnes Martin and Norman Lewis are some of the best-selling abstract artists.
Does investment in abstract art yield handsome returns? Not every deal may deliver eye-popping returns.
In fact, compared to other asset classes, art suffers from a few drawbacks as an investment vehicle.
Professor, author and art lover Nirmalya Kumar shares some insights.
"The art market is not transparent as no two people agree on what the appropriate valuation is," he says.
Moreover, art is an illiquid asset.
The Indian art market is especially shallow with relatively few buyers.
High transaction costs at auctions can eat up as much as 30% of the deal value.
Unlike property, stocks and bonds, an investment in art doesn't bring in income in the form of rentals, dividends, or interest.
Instead, the owner pays for storage and insurance.
By the way, the results are even worse for masterpieces, going against conventional wisdom, which argues that buying the best and most famous works yields the highest returns.
Art could still be included in one's investment portfolio if it has lower volatility or isn't correlated with equities.
The news on both these fronts is not encouraging.
The volatility of art as measured by the variance of returns is at least twice that of equities or corporate bonds.
Art indices typically have a positive correlation with equities and negative correlation with bonds or treasury bills.
In financial theory, this means that art plays second fiddle to other asset classes in a portfolio that seeks to maximise returns and minimise variance.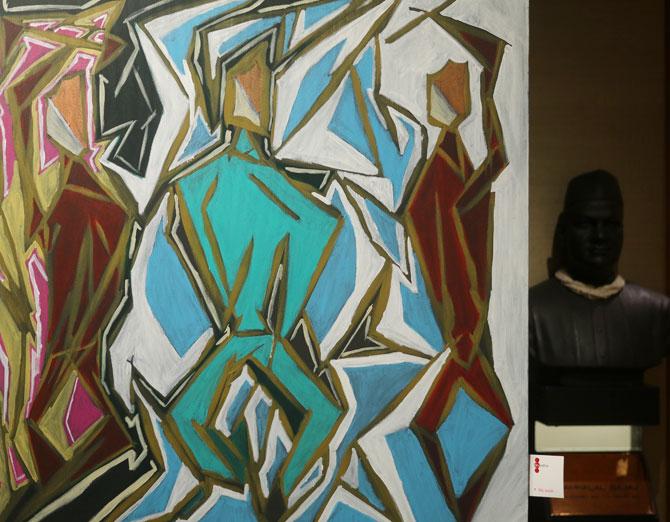 A lot depends on the age of the artist, the gallery promoting him, the type of art form, and so on.
Take the case of the Hurun Art Foundation, which was established five years back to collect art and promote artists.
"Some of the pieces could possibly get you better returns than the stock markets," says Anas Rahman Junaid, managing director and chief researcher, Hurun Report India.
For instance, based on available auction prices, $100 invested in a work by Sayed Haider Raza in 2000 would be worth an average of $864 (up a staggering 764%) in November 2019.
You, too, can make a fortune dealing in abstract art.
What you need is an eye for beautiful pieces, cash, and some spare time to go hunting.
Artist
2018 turnover*
Sold lots
Best result*
Lifetime best
Hammer Price*
Sayed Haider Raza (1922-2016)
16,207,457
106
4,452,500
Tapovan (1972)
3,700,000
Vasudeo S Gaitonde (1924-2001)
8,285,516
13
2,152,803
Untitled (1995)
3,809,700
Ram Kumar (1924-2018)
3,594,066
59
803,596
Vagabond (1956)
1,000,000#
Zarina (1937-)
409,275
18
72,600
Home is a Foreign Place (1999)
145,260
Gulam Rasool Santosh (1929-1997)
394,645
18
144,240
Aspiration (1957)
125,426
Sujata Bajaj (1958-)
366,096
12
95,729
Ganesha
83,243
Biren De (1926-2011)
286,244
7
77,294
Untitled (1983)
70,000
Natvar P Bhavsar
77,005
9
Not available
K-NRA (1973)
35,714
Ganesh Haloi (1936-)
60,980
5
18,505
Untitled
50,000
Rajendra Dhawan
51,298
9
Not available
Repetitive Breathing (1969)
29,751
Prabhakar Kolte
14,588
5
Not available
Untitled (2003)
35,000
Sohan Qadri (1932-2011)
45,061
6
15,191
Chandigarh
54,421
* Figures in US dollars; # Estimated; Source: Hurun Report and ArtPrice