As traders are busy finalising their inputs, the variation in compliance norms for marketplace and inventory-led firms stands out in the proposed guidelines.
Nivedita Mookerji reports.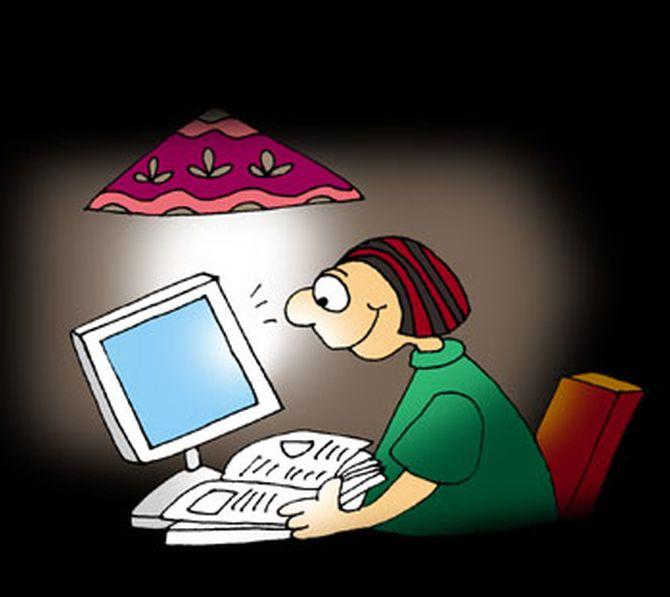 The proposed e-commerce rule book issued recently by the ministry of consumer affairs does not mention foreign companies or foreign direct investment (FDI) at any place, unlike most other government guidelines for the sector so far.
That is a heartening development since the latest proposals could be fine-tuned as e-commerce policy.
At the same time, because these draft guidelines have the potential to become a cornerstone for online retail businesses —small and big, foreign and domestic, single and multi-brand, inventory-led and marketplace formats — policy-making must be non-preferential and above board.
In the current form, the proposed guidelines need plenty of rewriting to meet the objectivity benchmark.
While the consumer affairs ministry has scored by not linking foreign investment to the e-commerce draft guidelines, it must now try to achieve a real level-playing field in the final policy.
At this point, as companies, lobby groups, consultants and of course traders are busy finalising their inputs, the variation in compliance norms for marketplace and inventory-led firms stands out in the proposed guidelines.
While the ministry says these rules are supposed to cover all goods and services bought or sold over digital network and would apply to all models of e-commerce, two different sets of duties and liabilities have been outlined for marketplace and inventory-led formats.
This has resulted in confusion and an impression of arbitrariness.
For instance, according to the proposed guidelines, "every e-commerce entity shall establish an adequate grievance redressal mechanism having regard to the number of grievances ordinarily received by such an entity from India, and shall appoint a chief compliance officer….''
This officer will be liable in any proceedings relating to any relevant third-party information, data or communication link made available or hosted by that e-commerce entity where he fails to ensure that such entity observes due diligence while discharging its duties under the Consumer Protection Act, it adds.
The rules go on to explain that this compliance officer must be a senior employee of the e-commerce company and should be a resident and citizen of India.
Also, a nodal contact person must be appointed for 24x7 coordination with law enforcement agencies and officers to ensure compliance with their orders.
In letter, the above rule is meant for the entire e-commerce industry without any differentiation between marketplace and inventory-led players.
But in spirit, it would mostly apply to a marketplace company such as Amazon or Flipkart, which is majority-owned by Walmart, as the reference is to third parties and hosting of entities (or sellers).
By stating that the redressal mechanism must have regard to "the number of grievances ordinarily received by such an entity from India", it's left unsaid that this rule pertains to a foreign player and a marketplace.
As seen in the case of Twitter, getting a compliance officer and a nodal officer who will be on tap 24x7 for dealing with law enforcement agencies must be among the biggest challenge for any multinational doing business in India.
The portions in the draft rules dedicated separately to marketplace and inventory-led models show that the duties and liabilities are not of the same nature or degree for the two formats.
These are among the dos and don'ts for only marketplace players, and therefore not applicable to inventory-led firms.
It says that every entity must prominently display "details about the sellers offering goods and services, including the name of their business, whether registered or not, country of origin, their geographic address, customer care number, any rating or other aggregated feedback about such seller, and any other information necessary for enabling consumers to make informed decisions at the pre-purchase stage".
Every marketplace must also clearly mention in its terms and conditions about its relationship with sellers on the platform, along with a description of any differentiated treatment which it gives or might give between goods or services or sellers of the same category.
The same goes for logistics service providers too….What stands out the most is that a marketplace e-commerce entity shall be subject to a fall-back liability where a seller registered on its platform fails to deliver the goods or services ordered by a consumer due to negligent conduct, omission or commission which causes loss to the consumer.
Sellers on the marketplace platform also have to appoint grievance officers who would acknowledge consumer complaints within 48 hours.
Apart from the name and contact number of the grievance officers of each seller, details about importers and guarantees related to authenticity of imported products will need to be provided.
As inventory-led business is not permitted under the FDI rules, foreign firms can only operate online marketplace formats while hosting sellers on the platform.
This restriction prompted foreign players to opt for complex legal structures and preferential treatment for select sellers—a subject of regulatory probe.
Indian firms have the choice to offer either inventory-led or marketplace or a hybrid model.
Among the Indian majors, Reliance Industries' online retail foray is still evolving and would dominantly be inventory-led.
The Tatas are working on a super app concept, and it's not clear whether it would be a marketplace or a hybrid.
The coming weeks should give us an idea on how e-commerce firms would do business in India if these rules are to be followed.