Only a handful of overseas acquisitions by Indian firms have survived the bloodbath, says Bhupesh Bhandari.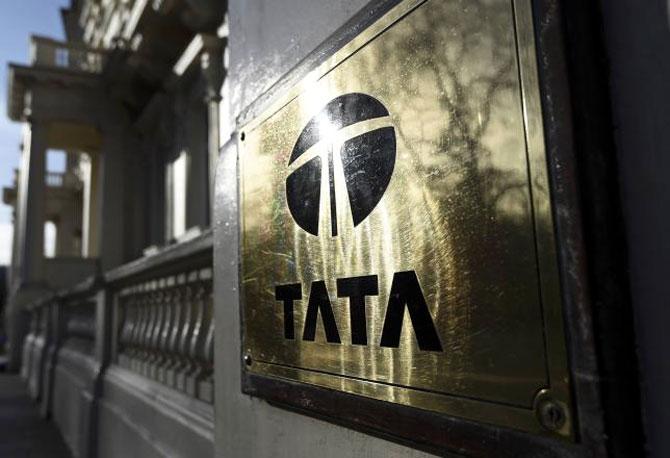 The big news is that Tata Steel will on Monday start the sale of its troubled UK business, which is a large chunk of the capacity that came its way when it acquired Corus for $13 billion in 2007. Once the sale happens, curtains will come down on another high-profile overseas acquisition by an Indian company.
Last month, Gautam Thapar's Crompton Greaves got rid of its ailing international power business. Havells exited Sylvania in December. And Dr Reddy's Laboratories wrote down its investment in Betapharm over two years which caused it to report a loss in 2008-09, its silver-jubilee year.
These Indian companies had hoped overseas buyouts would implant them on the world stage - that has clearly not happened.
In the mid-2000s, it was fashionable amongst Indian businessmen to acquire at least a company or two abroad. Manufacturing in the West had gone into decline, thanks to China, and Indians thought they would be able to turn things around with their frugal management skills.
But the downturn that followed put paid to all their plans. Only a handful of those acquisitions have survived the bloodbath.
For a brief moment though, Indians did manage to become the rescuers of many a troubled enterprise, the saviours of people's jobs. In 2004, when Crompton Greaves acquired the Pauwels Group for €28 million in Belgium, and saved thousands of jobs, a public reception was held for Mr Thapar at Mechelen where one of its factories were located.
On a balmy afternoon, Jo Haazen, the foremost exponent of the carillon (a musical instrument composed of at least 23 cup-shaped bells and played from a baton keyboard using fists and feet) in the world, played the Indian national anthem at the main square of this town halfway between Antwerp and Brussels. The ceremony had left Mr Thapar, who likes to stay away from the limelight, stumped.

The Sylvania case is curious. Havells acquired it for around €225 million in 2007 through a leveraged buyout. Havells raised €80 million of debt on its own balance sheet (which it soon repaid by placing 11 per cent equity with Warburg Pincus) and another €120 million on Sylvania's to bankroll the acquisition.
Then Europe went into a crisis. Sylvania slipped into losses and came close to defaulting on payments to the banks. To keep the show going, Havells was advised to pump large sums of money into the company. There was even a suggestion to sell it for Euro 1 and cut the losses. Instead, Havells decided to turn it around through some serious cost cutting. The rolls were downsized by 40 per cent, unviable factories were shut down and distribution was streamlined.
The restructuring cost Havells around €30 million but it helped turn around Sylvania by 2010-11. After that, its profits grew steadily.

Events after that showed that Havells was keen to fortify Sylvania. In 2011, it initiated arbitration against Osram (owned by Siemens, it held the rights for Sylvania in North America) for licensing the brand to manufacturers in China for television and household appliances. Havells demanded royalty because China was its territory.
In 2012, there was a settlement between the two: Havells gave up its demand for royalty and got €36 million in compensation, and henceforth the licensing would be through it.
In India, Sylvania had some resonance because there had been a brand called Sylvania Laxman in the market, though it had got marginalised over the years. Anticipating that the owner of this brand could create trouble if it were to launch Sylvania in the country, Havells did a settlement with the promoters of Sylvania & Laxman by paying them Rs 1 crore.
But that was not to be, and Havells sold Sylvania to Shanghai Feilo Acoustics, a Chinese company, for Rs 1,340 crore (Rs 13.4 billion). It made some money in the deal, though not a windfall. Many were baffled by the decision but the stock market was elated: the Havells share price shot up after the announcement came.

The reasons for the sale are not hard to find. Sylvania made traditional lighting products, whereas the market had moved on to LED lights. So there was a capability gap which would have taken a large investment to bridge. That would have been worthwhile if Europe, Sylvania's main market, was growing at a fast clip.
But Europe has been subdued and there is no indication of improvement. The investment didn't make sense, Havells felt, and thus exited the company it had so passionately rescued from disaster not so long ago.
Unlike others who singed their fingers abroad, Havells to me seems to be in the mood for inorganic growth: it knows how to do a leveraged buyout, it knows how to cut costs and turn around a loss-making company, and now it also has a war chest ready.
It was a serious contender for Crompton Greaves' consumer appliances business till Mr Thapar decided to sell to Advent and Temasek. My hunch is that the money it has got from the Sylvania deal Havells will plough into another acquisition - soon.
Photograph: Toby Melville/Reuters