Ambani's $15 bn bet will upend Indian telecom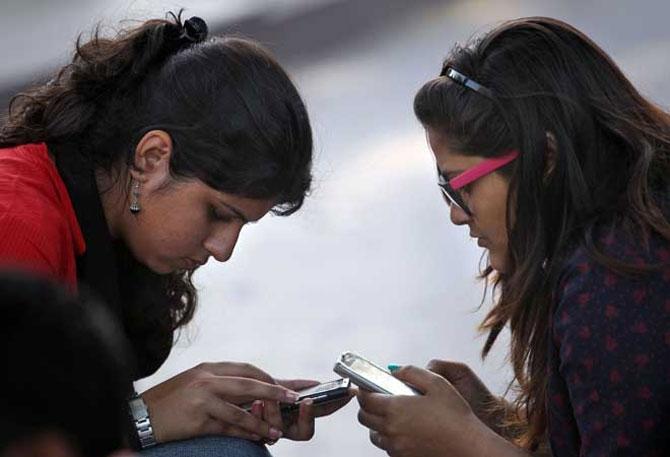 Mukesh Ambani has deep pockets and is not shy of a fight. So the $15 billion re-entry of India's richest man into the country's mobile market is a scary prospect for incumbents like Bharti Airtel and Vodafone. After a massive scandal over licence allocations, and years of fierce competition, the industry has enjoyed a period of calm. Now a bruising price war looms as Ambani prepares to launch a new operator to cash in on the mobile-data boom.
The venture, Reliance Jio, could prove the ultimate comeback in the sector for Ambani. The tycoon quit telecom after an acrimonious power struggle with his younger brother Anil led to a split in their late father's empire in 2006. Mukesh took the flagship energy business and Anil got telecom among other bits. It was only when the brothers dissolved a non-compete agreement in 2010 that Mukesh started to aggressively acquire spectrum.
Now he has built a superior nationwide service that, after repeated delays, is due to launch in the coming months. When it does, Jio could lure subscribers away from rivals by offering more data, with exclusive content, at faster speeds and ultra-competitive prices. Ambani's promise to deliver a "gold standard for coverage and capacity" is enticing in a country plagued by poor network quality and dropped calls.
Battle of the billionaires
Jio's success will depend on how rapidly Indians embrace super-fast technology. Smartphone penetration in the country is just 19 percent, according to CLSA, and most handsets only work on slower so-called second-and third-generation technology, not the fourth-generation that Ambani is rolling out.
The tycoon has worked closely with manufacturers to make cheap 4G-compatible models available. That is critical because the cost of buying a device, not the cost of calls, is the main barrier to adoption.
If Jio does well, many Indians could skip an entire generation of technology in which incumbents have heavily invested. Analysts at Edelweiss reckon a successful rollout could mean net profit at Bharti and Idea Cellular, the No.1 and No.3 operators, is reduced by as much as 22 percent and 31 percent in 2020 compared to current base case forecasts.
So Ambani's rivals are scrambling to respond. Bharti, backed by billionaire Sunil Mittal, will spend $9 billion on modernizing its network. Idea, chaired by Kumar Mangalam Birla, has just agreed to pay a rich-looking near $500 million for scarce spectrum so it too is better placed to offer super-fast services.
Yet investors are still worried that Ambani will succeed in poaching the highest value, data-hungry customers, causing revenue growth to slow and margins to shrink. Bharti and Idea shares have fallen at least a fifth in six months, against a 6 percent drop in the wider market.
They could fall further: at 19.8 and 18.7 times forward earnings, the stocks are still richly valued compared to the nadir of the previous price war, in 2012. And Vodafone, which is mulling a listing of its local unit, might have to accept a lower price for taking India's second-largest operator public.
The new order
It's not all gloom. The turmoil could fuel much-needed consolidation. Bharti's chairman reckons smaller operators like Aircel, Tata Teleservices, and Norway's Telenor could merge, leaving maybe just five or six operators in the long run. That is around half the number in today's overcrowded market.
Other sorts of tie-ups are happening too. Having recently reconciled with Anil, the older Ambani is finalizing a spectrum-sharing deal with his brother's Reliance Communications , which is India's No. 4 operator. That will allow Jio to piggyback off RCom's spectrum in places where its own is weak.
In the long run, Ambani's big project should expand the market for data and content, benefiting the entire industry. It may also be a boost to Prime Minister Narendra Modi's "Digital India" initiative to bring more people online.
In the meantime, though, rivals can only hope that Ambani's rollout has teething problems and customers return to the incumbent providers if things go wrong.
One final check on Ambani might come from his own flagship company, Reliance Industries. Outside investors own a majority of the $49 billion energy-to-retail conglomerate that houses Jio - and have so far tolerated this massive, non-core investment. They will eventually demand to see returns. That might stop the tycoon from causing too much damage.
Una Galani is a Reuters Breakingviews columnist. The opinions expressed are her own.