Finance Minister Arun Jaitley's decision to cut arbitrage may ensure that the standards of purity of the refined gold in the Indian market meet the global benchmark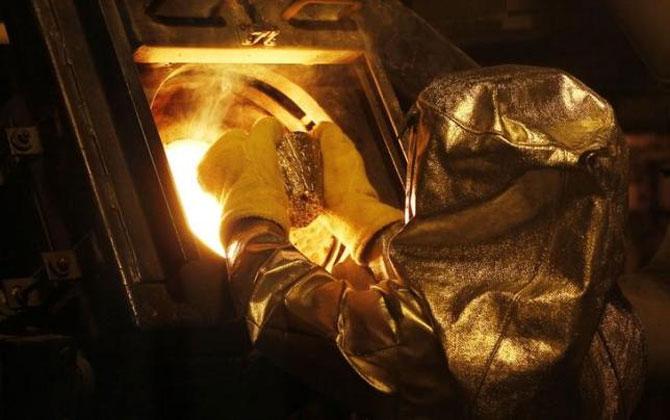 The 278-km-long road between Delhi and Nainital in Uttarakhand is not only used by thousands of tourists but also by hundreds of gold refiners. In the past three years, Uttarakhand has emerged as India's gold refining capital. The number of firms in this business in the state has grown five times in this period, almost doubling their refining capacity to 1,587 tonnes by the end of 2015.
Yet, as the government launched its ambitious gold monetisation scheme last year to mop up idle deposits stored with the public and religious institutions through banks, it found that most of these companies lacked the ability to process gold at the level of purity required.
"It is necessary to put order in the gold refining business," a top revenue department official said. In this direction, Budget 2016-17 clipped a tax arbitrage these units enjoyed as an area-based incentive. At the same time, the finance ministry has also cut a parallel benefit for larger units located elsewhere, including a joint venture of state-run MMTC and Switzerland-based PAMP.
However, prospects of the industry, which is supposed to provide assaying and refining support to banks, are looking difficult. This may force the government to tweak parts of its tax proposals on gold in the Budget.
Gold refining units flocked to Uttarakhand from 2011-12. Till then, despite having the largest gold reserves among the public, India had little refining capacity for extracting usable gold from raw or semi-processed stock, also known as gold Dore.
Instead of doing this, people filled up on imported refined gold. The UPA government scrambled to remedy this. It offered a liberal area-based tax break to set up refining units.
While it imposed a stiff import duty of 10 per cent on finished gold or bullion, it offered a countervailing duty of eight per cent set off on processing of gold Dore, giving a margin of two per cent for "manufacturing" gold.
From just four units in 2012, the number of units jumped to 21 by 2015 in the excise-free zone of Rudrapur in the state. During the same period, the number of units in the rest of the country rose to only nine from two.
Finance Minister Arun Jaitley this year corrected this anomaly by reducing the arbitrage to 1.25 per cent from the existing two per cent. Moreover, in line with the government's plan to phase out these exemptions, he has decided no new units or their additional capacity will get the benefit from now.
According to Sudeesh Nambiath, lead analyst (precious metals) at Thomson Reuters, the minister's move is clearly aimed at consolidation of the business to ensure that the standards of purity of the refined gold in the Indian market meet the benchmark of London Bullion Market Association.
"For banks, meeting this benchmark is necessary to ensure that high-value customers, including temple trusts, deposit their gold with them as part of the gold monetisation scheme," he said.
For instance, a major Indian public sector bank discovered a horror story in its stock of gold bullion processed domestically. Instead of the 99.95 per cent purity level demanded from each piece, one consignment sent for refining to one of these units had purity level of 99.945 - a difference good enough to shave off a few lakh rupees per bar.
The largest refiners for gold in the global market as of now are Turkey and Switzerland. But that picture is changing. Bengaluru-headquartered Rajesh Exports, which tied up with Switzerland's Valcambi, is now the owner of the world's largest gold refinery. It also has a presence in Uttarakhand.
Jaitley, to draw parity, has also increased the excise duty on gold refineries in the rest of the country to 9.5 per cent from the existing 9 per cent. At a stroke, the margins for these refineries have come down to only 0.5 per cent (10 per cent import duty minus 9.5 excise).
So even though the tax difference between the excise-free zones and excise-paying zones has been whittled, the margins for the latter have become too thin to keep the units running. MMTC apparently has been sitting on a large unprocessed consignment of close to 10 tonnes since March.
Nambiath says it is difficult to foresee if the changed cost dynamics would lead to consolidation of units beyond Uttarakhand. The case for it in the state is relatively easy.
For instance, other than Rajesh Exports, there are hardly any firms with refining capacity of above one tonne. Many others are seasonal and have depended on paying premium to sellers from their tax margins to survive, instead of buying Dore at discount.
They are likely to shut shop soon. But as the demand for assayed gold rises, banks could find that the number of units able to provide commensurate quality beyond the hill state has also tapered off.
Changing scenario
A major Indian public sector bank discovered a horror story in its stock of gold bullion processed domestically
Instead of the 99.95 per cent purity level demanded from each piece, one consignment sent for refining to one of these units had a purity level of 99.945 - a difference good enough to shave off a few lakh rupees per bar
The largest refiners for gold in the global market as of now are Turkey and Switzerland
Bengaluru-headquartered Rajesh Exports, which tied up with Switzerland's Valcambi, is now the owner of the world's largest gold refinery
Photograph: Rick Wilking/Reuters