At regular intervals, we have been reading about the growth stories of India's billionaires. Be it Infosys co-founder SD Shibulal or Wipro chairman Azim Premji or Ratan Tata, they firmly believe that it is important to give back what they earn for human causes.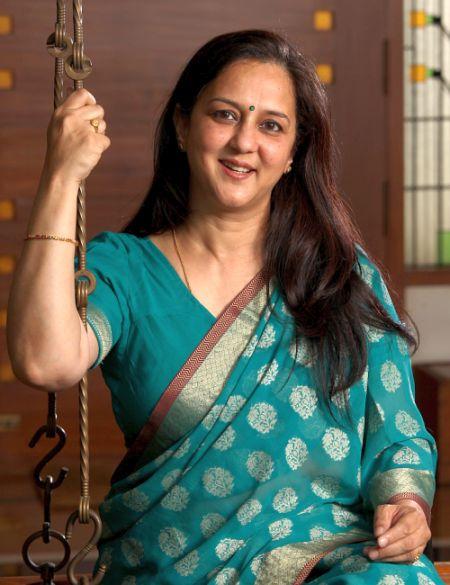 Philanthropist Rohini Nilekani has give away over Rs $40 million towards charity since 2005. Photograph: Courtesy, Penguin India
We bring to you a list of wealthy Indian's who has pledged a significant portion of their wealth for the welfare of society.
Rohini along with her husband Nandan Nilekani has prioritised her philanthropy into areas such as water, governance and education.
While Nandan owns 1.45 per cent, Rohini holds 1.3 per cent of Infosys and most of the money from it goes for charitable purposes.
Rohini chairs Arghyam, a foundation that provides funds for organisations that work on groundwater and sanitation projects.
She is keen to take more projects related to environmental issues, good governance and is keen to provide an infrastructure that can provide justice to all.
Rohini is one of the few Indians who have made it to the latest annual Forbes list of 'Heroes of Philanthropy in Asia Pacific' among billionaires and business people.
According to Forbes, she has given away $40 million over the years.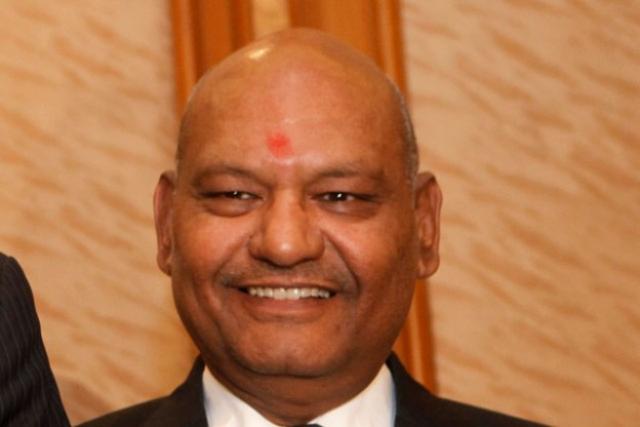 Image: Vedanta Group chairman Anil Agarwal. Photograph: Reuters
In a mega event to celebrate 10th anniversary of Vedanta's listing on the London Stock Exchange, chairman Anil Agarwal announced to give away 75 per cent of his wealth which is around Rs 16,200 crore (Rs 162 billion) to charity, which has now made him corporate India's biggest donor.
Agarwal also said that his family supports his decision since it is important to give back what we earn for the greater good of society. "Community programmes that work towards eradication of poverty, child welfare and women empowerment will be our focus for communities at large in our country.
"I am keen to invest and create a world-class, not-for-profit university in India that has the best-in-class education in liberal arts and humanities," Agarwal said.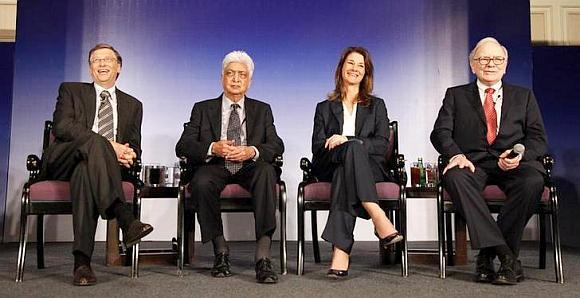 Image: Bill Gates (L) his wife Melinda Gates, Azim Premji (2nd L) and billionaire Warren Buffett (R) attend a news conference. Photograph: B Mathur/Reuters
Wipro chairman Azim Premji pledged 25 per cent of his wealth of $16 billion in 2013.
Premji is the first Indian to join the 'giving pledge' club, set up by Microsoft co-founder Bill Gates and billionaire investor Warren Buffet to encourage the world's wealthiest to donate at least half of their fortunes to charity.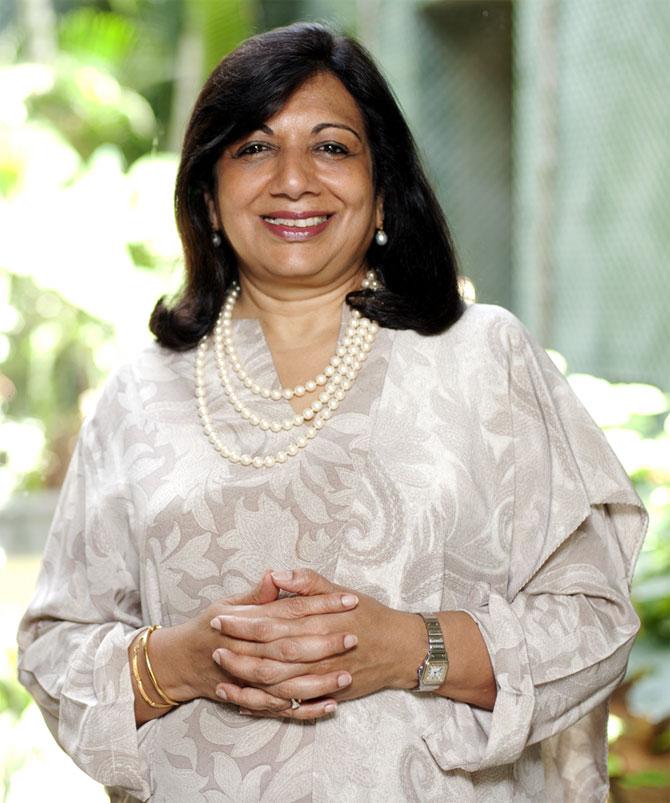 Image: Kiran Mazumdar-Shaw, Biocon chairperson. Photograph: Courtesy, Biocon
Kiran-Mazumdar Shaw has pledged that 75 per cent of her wealth will go to philanthropy after she dies, according to Forbes magazine.
Shaw wants to make health care affordable in rural India and has also donated about $33 million to various causes.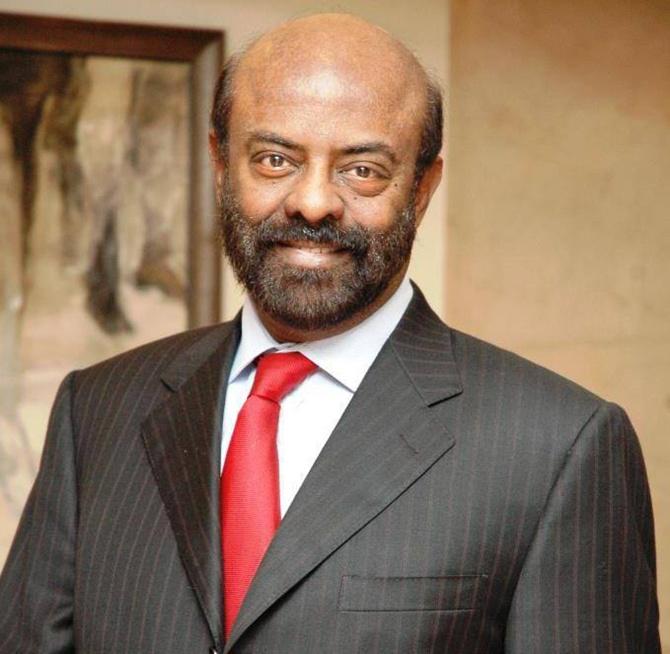 Image: HCL chairman Shiv Nadar. Photograph: Rediff archives
Nadar has committed over 10 per cent of his wealth for philanthropic purposes in the next five years mostly for educating the poor strata of the society along with other welfare projects.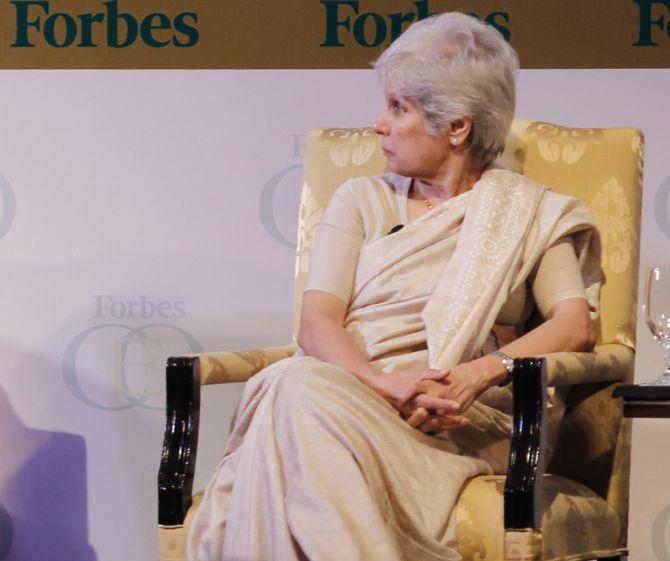 Image: Anu Agha. Photograph: Reuters
After retiring as the chairperson of Thermax in 2004, Anu Agha took up social work.
She supports various organisations that promote education of underprivileged children. She has started centers for slum children in Pune.
Thermax donates 1 per cent of its profits to charity.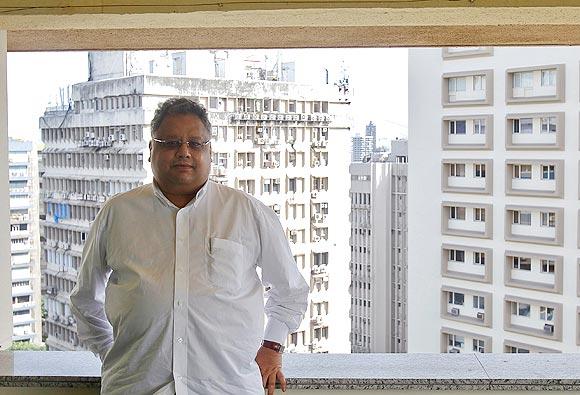 Image: Billionnaire stock broker Rakesh Jhunjhunwala. Photograph: Vivek Prakash/Reuters
In 2011, 53-year old billionaire stock broker Rakesh Jhunjhunwala pledged 25 per cent of his wealth for human causes close to his heart.
He was already supporting few causes at that time and also said that he will start supporting more causes in future.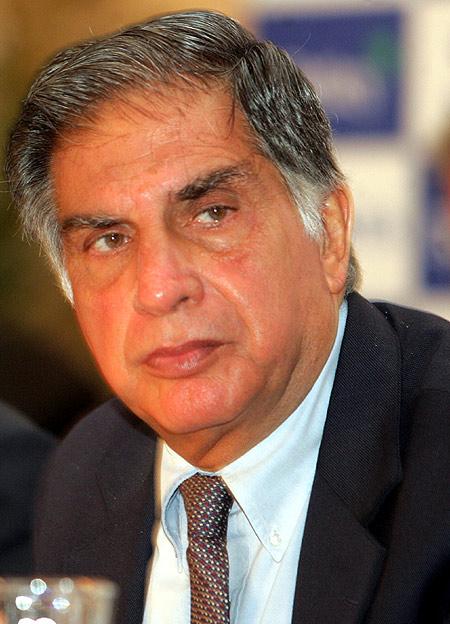 Image: Tata Group Chairman Ameritus Ratan Tata.Photograph: Reuters
Tata Group's chairman Ameritus Ratan Tata has always used over most of the wealth created by the (group) firms for charitable purposes.
Be it education, medical or causes related to rural development, Tata is involved in most welfare activities.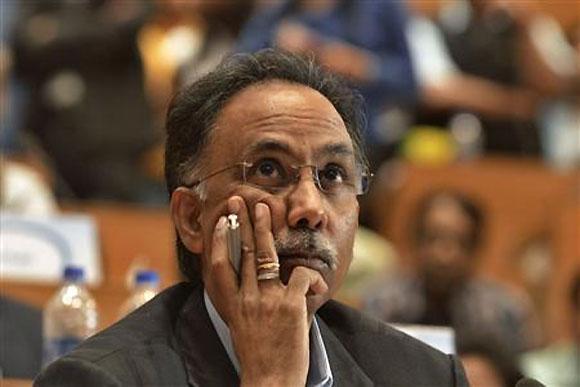 Image: Infosys co-founder SD Shibulal. Photograph: Reuters
SD Shibulal, the former Infosys CEO and his wife Kumari Shibulal will donate about Rs 36 crore (Rs 360 million) to two charitable institutions -- Sarojini Damodaran Foundation and Advaith Foundation -- with which they have been working for the past 15 years.
Both have pledged 60 per cent of the donation to Sarojini Damodaran Foundation, while the remaining will go to Advaith Foundation.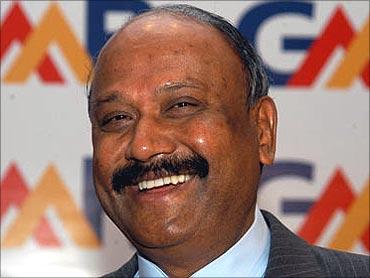 Image: GMR Group chairman GMR Rao. Photograph: Reuters
GMR Group chairman GMR Rao had in 2011 pledged Rs 1,540 crore (Rs 15.40 billion) for philanthropic activities across India and abroad too.
He firmly believes it is his responsibility to give back to society in which he owe his success to.
Rao has been quite active in philanthropic activities for quite some time through GMR Varalakshmi Foundation.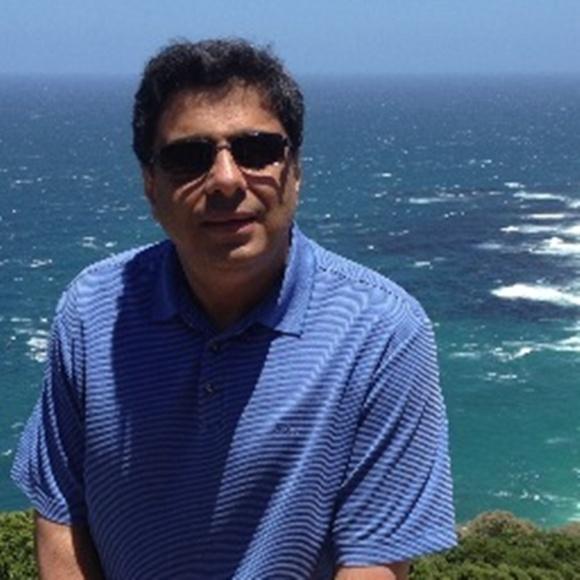 Image: Ronnie Screwvala, founder of diversified media firm UTV. Photograph: Courtesy, Twitter
Ronnie Screwvala, whose initiatives are housed under the Swadesh Foundation (UTV group), contributed Rs 470 crore (Rs 4.70 billion) for achieving rural empowerment through the best practices and modern technology values.