Online play is a priority now -- so far unthinkable in a business that's all about a meaningful interface with kirana stores, reports Nivedita Mookerji.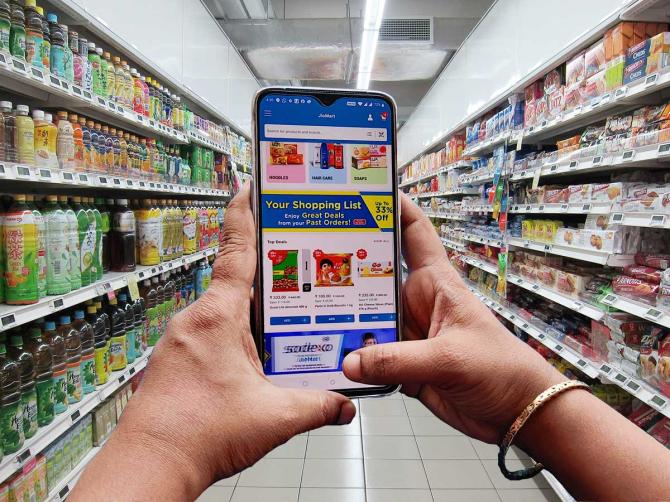 The story of India's modern wholesale, which started in a big way with American retail major Walmart's entry, is witnessing a transition that may change the face of the business like never before.
The rush to open new stores, which defined the industry's interest in the organised wholesale sector till now, is receding.
Online play is a priority now -- so far unthinkable in a business that's all about a meaningful interface with kirana stores.
Real estate acquisition is mostly for inventories and fulfillment centres, or perhaps smaller physical stores as against large 50,000-sq ft or more area to play around with earlier.
Also, the boundaries are disappearing between B2B and B2C, e-commerce and traditional cash and carry, prompting businesses to take a leap.
The shift was being planned, but the pandemic hastened the process.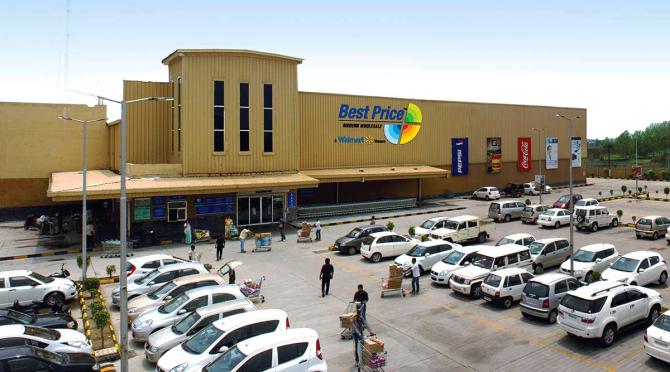 The journey: The start of modern wholesale in India was iffy, but gradually the business began drawing eyeballs and footfalls, too.
It was 2007 when Walmart entered India in a tie-up with Sunil Mittal-led Bharti Group.
While waiting for India to relax the multi-brand rules so that it could open its big box stores, the $524 billion Bentonville, Arkansas-based group decided to set up a wholesale business instead, surprising industry watchers as that was not exactly what the US retailer was known for.
The idea was to supply to its joint venture partner Bharti's retail stores till it could fulfil its original plan of becoming a B2C operator.
The 50-50 Bharti-Walmart venture launched its first cash-and-carry store in India in 2009.
Germany's Metro Cash and Carry was already in India since 2003 with a cash-and-carry model, but the group started competing aggressively after Walmart's entry.
French major Carrefour, too, picked up a slice of this business, though keeping its multi-brand retail ambition intact like Walmart.
After opening its first store in India in 2010, Carrefour managed to open only five stores, subsequently exiting the country in 2014.
Walmart stayed on despite its breakup with Bharti in 2013.
So did Metro, which was clear all along that it would not enter the multi-brand B2C segment unlike the other two foreign majors.
The wholesale business, typically associated with crowded markets and gunny bags filled with grain, suddenly became trendy in India with marquee international names making their presence felt.
Not surprisingly, Mukesh Ambani's Reliance Industries, too, entered the business, opening the first Reliance Market (wholesale store) in 2011 and then expanding at a fast pace.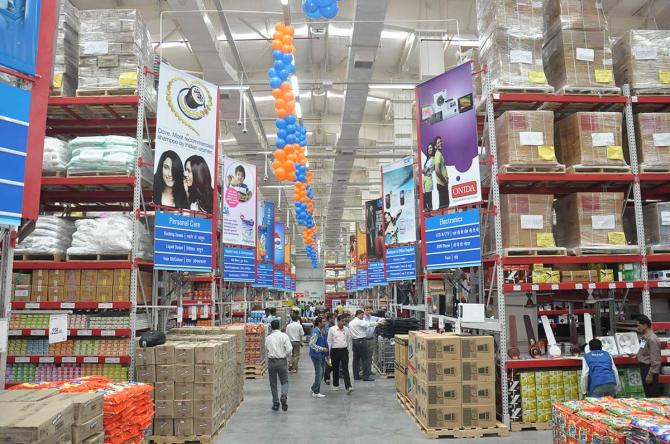 What changed: Cut to 2020 and wholesale business has lost its punch though the industry insists that it has not lost its relevance.
For example, Best Price -- Walmart's cash-and-carry chain of 29 stores -- is now integrated with Flipkart Wholesale, a new digital B2B marketplace.
This is part of the merger exercise after Walmart acquired a majority in Bengaluru-based Flipkart in 2018 at around $16 billion.
The integration provides an opportunity to leverage Flipkart's expertise, technology, knowledge and market insights combined with the merchandising knowledge of Walmart's B2B business, said Rajneesh Kumar, chief corporate affairs officer, Flipkart Group.
Kumar said the aim was to "transform the kirana retail ecosystem and bring small and medium enterprises to the market by leveraging cutting-edge and locally developed technology".
Sources close to the integrated operation of Walmart and Flipkart wholesale pointed out that with this the long process of store openings and scouting for real estate would be cut down substantially.
Even so, the last Walmart wholesale store was opened a couple of weeks ago in Tirupati.
While the planned stores are being opened, the future strategy would be different, people in the know said.
Some of the wholesale stores could be converted to fulfillment centres or warehouse for any of the group's business, including its mainstay e-commerce.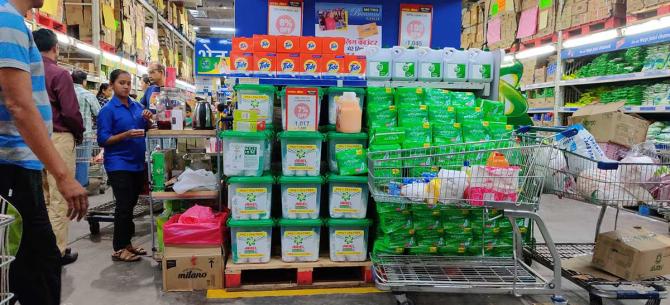 Now, for small stores: Germany's Metro, meanwhile, has started following an omni-channel strategy.
With 28 stores in its kitty, it is moving in a newer direction.
Managing Director and Chief Executive Arvind Mediratta said that it is the customers who are deciding whether to buy offline or online.
The hybrid behaviour is picking up, but online is still an incremental business compared with store purchases, he said.
"We are getting 15 to 20 per cent extra business because of online," he pointed out, adding that's not bad at all.
Even so, Mediratta describes online wholesale as a "top-up tool for kiranas".
The number of baskets or articles in a physical transaction by a retailer/kirana is at least double the online buy.
Currently, the average basket value is around Rs 10,000 to Rs 20,000 in online transactions at Metro, Mediratta said.
The Metro India chief also pointed at a shift to smaller towns.
Usually focused on big cities, Metro recently opened up in Tumkur (renamed Tumakuru), an industrial town in Karnataka.
As for real estate, the idea is to spend less on retail including wholesale, analysts said.
Mediratta agreed that his company would go for smaller stores from now on -- maybe 20,000-sq ft or so against 40,000 to 50,000-sq ft earlier.
If foreign majors are low key on the expansion of physical stores -- at least the big ones with which cash-and-carry was associated -- Reliance Market is following a similar path.
For a long time, there has been no announcement of a store addition for Reliance Market.
About four quarters or so ago, 45-plus was the number given by the company.
Now the B2B business is through kiranas onboarded on JioMart.
Also, fulfillment centres are catering to the kirana orders, people in the know pointed out.
The way kiranas order has also changed.
"They order through JioPOS, which allows them to take the online mode," a person tracking the process said.
The transaction can come through the company's warehouse or distribution centre or the existing Reliance Market stores, he said.
Wholesale is clearly not the same anymore.
Feature Presentation: Ashish Narsale/ Rediff.com