'India is still hierarchical, but not as much as Japan and people appreciate a flat working culture,' Charles Frump, managing director, Volvo Cars India, tells Pavan Lall.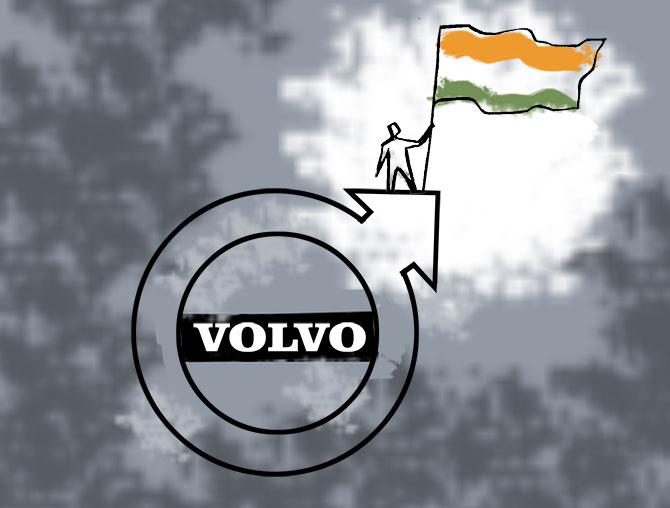 How does a native of Minneapolis, USA, end up at a Nordic company, speak fluent Japanese, and then come to live in Gurgaon?
He could be an editor at the travel guides publisher Lonely Planet, but he isn't and the reason for it is one thing I aim to find out as I switch on my Zoom connection to patch in to Charles Frump, managing director, Volvo Cars India.
Seconds later, I am face-to-face with the friendly 49-year-old American executive in a black round-neck T-shirt.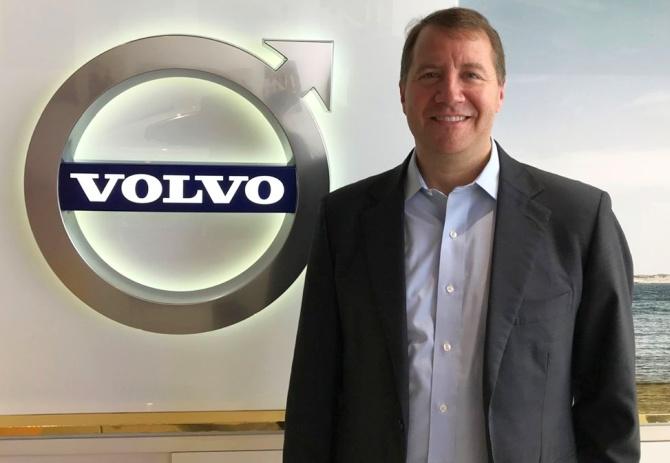 Frump has earlier wrapped up a 30-minute high-intensity interval training workout in a padded room that serves as a gym at his apartment in Delhi's Vasant Vihar, followed by a series of meetings via videoconference.
"Where are you from?" I ask. Minneapolis was home to Frump, who got a double degree in mathematics and economics from the University of St Olaf, a private college in Northfield, Minnesota, ironically founded by a group of Norwegian-American immigrants.
Frump's father was an HR executive with Toro, a maker of lawn-mowers, and his mother a teacher.
He never travelled much as a young man, visiting only contiguous countries Canada and Mexico for spring breaks.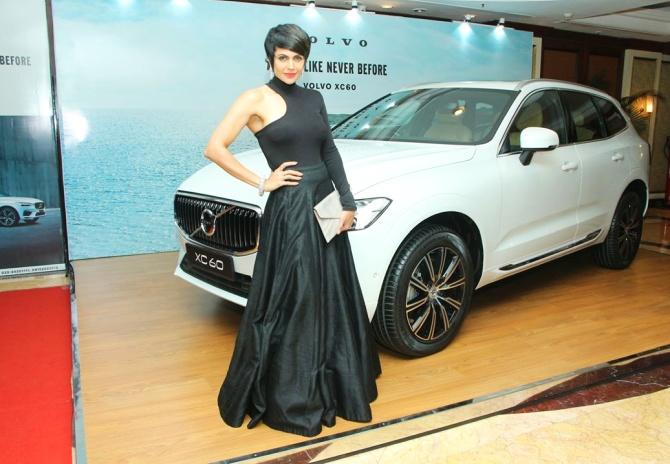 Post graduation, Frump went to Chicago and worked for an IT company. His sister was in Japan at the time on a work programme and his mother wanted him to go and see how she was faring.
Frump had read his fair share of author James Clavell novels set in Japan (Tai-pan, Shogun and more), so he happily caught a plane to go to the Land of The Rising Sun which was to strike him as both exciting and mysterious.
When he landed he was a gai-jin, the Japanese word for a foreigner, but not for long.
He started teaching English there and in due course, being young and single, had sufficient motivation to learn Japanese.
In fact, he learned it so well that he even convinced his Japanese girlfriend to marry him, he jokes.
Almost on cue, Frump's lunch is brought in by his wife, on a wooden tray, which he expressly thanks her for.
It's Asian kimchi Ramen noodles in miso broth accompanied with a sliced boiled egg. It looks inviting, but not particularly easy to eat.
Mine is less exotic but simpler: Green beans, potato chips and a smoked salmon-and-cream sandwich. "Wow, but you need a bagel with it," he says.
I agree, but the fact is I didn't have the energy to call a delivery firm to have one sent in.
Nihonjin ni naru means to become Japanese. Did that happen to Frump? He shakes his head and explains that when he tied the knot, his wife explained he would have to submit his paycheck to her and she'd give him a small allowance and use the rest to run the home.
"I had to explain that wouldn't be possible," he says with a twinkle in his eye.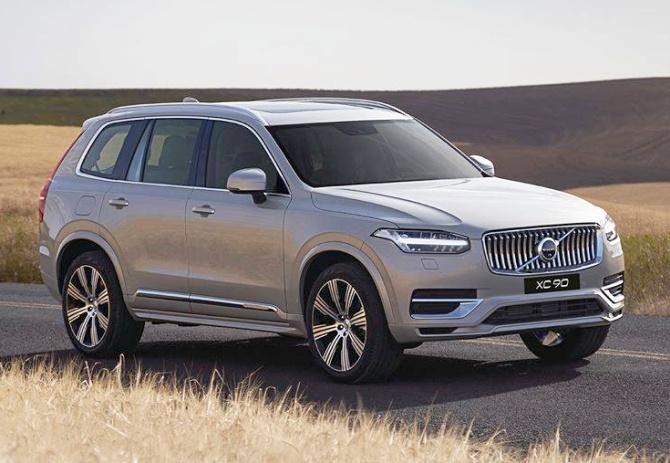 Three years later, in 1999, Frump and his girlfriend headed to the US where he got an MBA from UCLA, got married in 2000 and then started with the national dealerships department at Ford Motor Company in Dearborn, Michigan, and later San Francisco.
Between spoonfuls of his noodles, Frump says he never got a promotion for almost seven years, which was hard to digest for a young man.
Change was coming, though.
His next post would take him to work as brand manager for a tie-up between Ford and Changan in China, up the river from Wuhan in a gritty industrial town called Chongqing.
"Even the Chinese raise their eyebrows if you say you worked there," he recalls.
He led the launch of the Ford Fiesta in China and 18 months later, he moved to Shanghai and then returned to Japan to join Volvo (Ford-owned) as head of marketing, where he enjoyed the added advantage of being the Japanese-speaking husband of a local.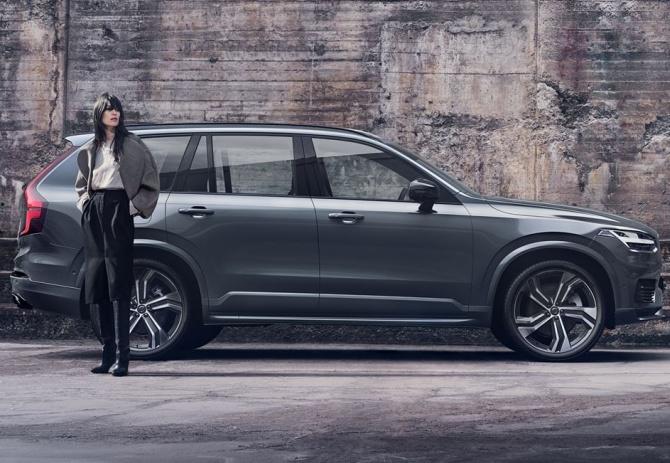 In Japan, he worked for Volvo as a senior executive for sales and marketing for the 8000-size car market.
Then his boss left for China to join as MD, Volvo China, where the market size was 80,000 units a year -- and an important one -- and he found himself dragged back to China.
This time, he had a high-profile role, interacting with bureaucrats and senior executives. By 2010, Geely bought Volvo and he elected to stay on.
I'm done with my lunch; so is Frump and I am curious if he gets Japanese ingredients easily in New Delhi.
Easily, thanks to all the Japanese companies here, which include Suzuki, Honda and more. The coronavirus-led downturn notwithstanding, Frump says India has been the best role he's had yet.
"Sales of cars couldn't be worse with not a single sale -- in my career, it's unprecedented -- but we now have dealers opening up which brings huge optimism because no-open dealers mean no sales and no service," Frump says.
"The game for Volvo is all about crisis management and the approach is to break it into action packages. The first one was to get all employees home safe. The next is business continuity."
To that end, Volvo has actually gone ahead and paid the salaries of all its dealers' employees -- 550 of them -- for one month.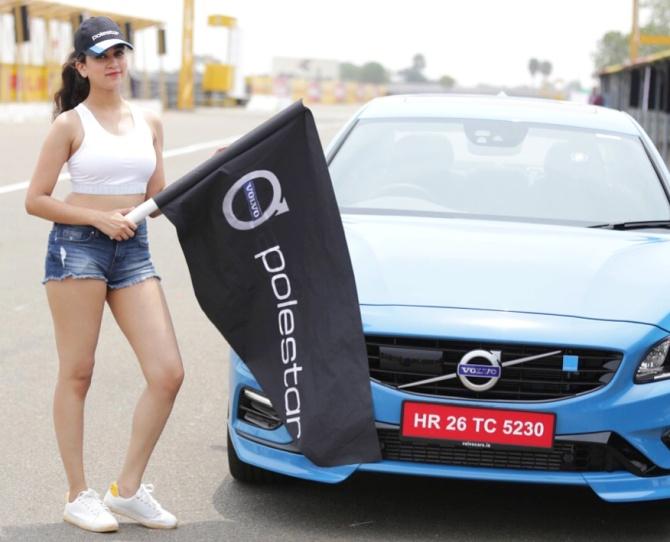 While he has huge appreciation for the talent pool here, he does wish the country would sell itself better.
"India can do much better on marketing itself."
He points to the countless warnings that he got on getting "Delhi-belly" and how the water and food were contaminated all over the country, and says that he eats and drinks everything and has never had a problem.
After China, business for India must seem Lilliputian, doesn't it?
"This is the smallest car market I have ever worked in and the fact is that there is a net revenue possibility if you equalise the taxation policy with premium versus non-premium cars.
Do that, and sales will go up and so will revenue," he says. "Ten per cent of China's car sales is premium because taxation is low, and also if prices were equalised, these cars would overnight not seem so ostentatious."
Volvo sold around 2,300 cars here last year, a fraction of what it does in larger countries. Global sales were 700,000 for 2019.
Showing how Eastern he has become over the years, Frump says he is resigned to not seeing much change in the Indian car market anytime soon, but admits that the taxation and duty structure for electric vehicles will offer a more level-playing field.
What are the biggest cultural differences between India and China or India and Japan? In corporate Japan, the concept of nenko-joretsu reigns.
"It's about getting promoted by age and staying with one company your entire life, which can become a challenge when companies age and growth slows down," he says.
Everything is so precise there. He remembers his mother-in-law telling him when he got to a train platform to not get on to the 3:05 pm train when he was scheduled to leave by the 3:07 pm train. "The 3:07 pm train will come at 3:07 pm."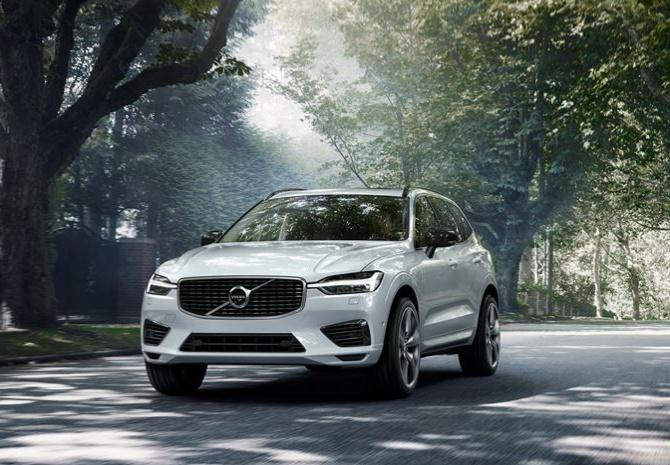 By contrast, China has incredible infrastructure with its highways, airports and roads and the sense that the government is a strong player in the lives of people as well as their businesses, which, in Frump's experience, has been a helpful and not a deterring factor.
"Language is still an issue in Japan, but not in China which is improving dramatically."
The common denominator between China and Japan is how they throw human capital behind efforts in a way that can't be fathomed in the West.
"India is still hierarchical, but not as much as Japan and people appreciate a flat working culture," Frump says.
"The area that India needs to improve on is greater representation for women in the workforce."
Volvo India had two women in management when he landed. That count now stands at nine.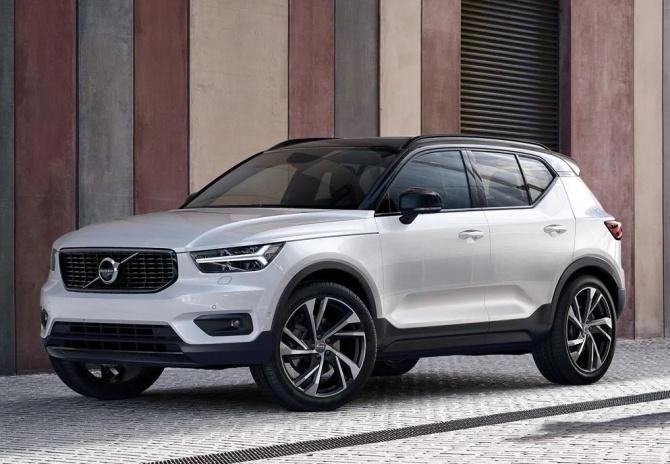 In his free time, Frump does primarily one thing: Travel. In fact, he stops our conversation to point the camera at a book shelf to show me something: "We own very little, in fact, hardly anything. No cars, no house, no extra stuff. The only books we have are these," he says.
I can see around 40 copies of Lonely Planet on a book shelf. South Africa, Spain, Nepal, Russia, Myanmar, Peru, Sri Lanka, and more.
Frump hits the road every summer travelling for as long as a month at a time with his wife. Guatemala, Colombia, Galapagos, Equador, and South Africa have been visited lately.
"Where will you settle down?" I ask.
"That's an unacceptable question," Frump jokes amidst laughter. "We are very mobile. Cape Town; Spain is an option." It could really be anywhere.
As Frump says, he owns precious little that ties him down. "The most expensive thing my wife owns is a MacBook and for me it's my ice hockey equipment."
When you have visited 50 countries, the enduring lesson, it would seem, is be friendly, keep your ears and eyes open and travel light.
Photographs: Kind courtesy volvocarsin/Instagram
Production: Rajesh Alva/Rediff.com