While the situation she finds herself in may not be that good, how does it stack up against her three immediate predecessors Pranab Mukherjee, P Chidambaram and the late Arun Jaitley?
Arup Roychoudhury finds out.
All Illustrations: Uttam Ghosh/Rediff.com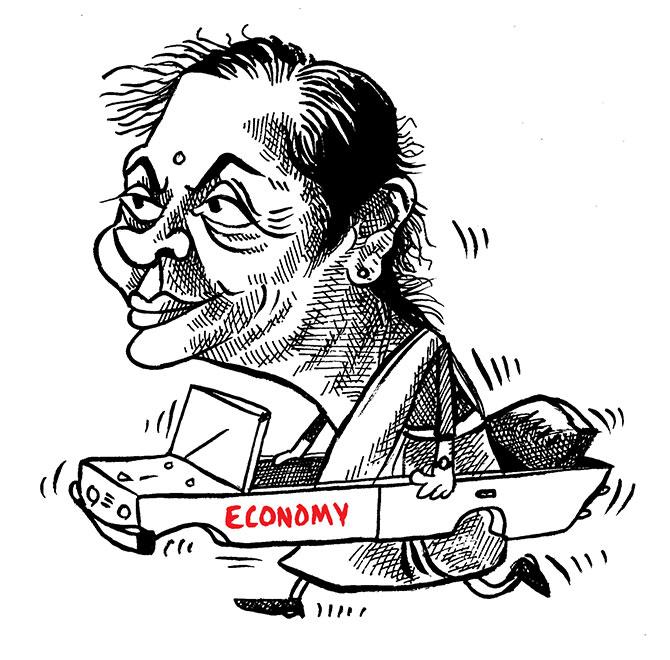 It is not easy to be Finance Minister Nirmala Sitharaman right now.
As she heads into her second Budget, the economy is facing its worst slowdown in 26 quarters, inflation is inching up, with the Reserve Bank of India revising its forecast to 5.1% to 4.7% for the second half of 2019-20.
It also reduced its GDP growth forecast for the year to 5%, from 6.1% earlier.
Meanwhile, all the available data for October and November so far indicates that the October-December quarter may not be that much better than the previous two quarters.
The government expects a recovery in the second half of the year, but it may not be as sustained as the Centre expects.
The slowdown is visible across sectors, and is exacerbated by the liquidity crisis in the NBFC sector.
Sitharaman has announced many sector specific steps since August to address the slowdown and has also slashed corporation tax rates.
But these measures are on the supply side and do not address the lack of willingness to spend or invest on the demand side.
In some ways, Sitharaman's second Budget will be more crucial than her first.
After repeated rollbacks and a series of announcements to address the slowdown, it is now clear that the political leadership lost the narrative after the 2019-20 Budget.
In the 2020-2021 Budget, it will try to stamp its vision and narrative.
So, while the situation Sitharaman finds herself in may not be that good, how does it stack up against her three immediate predecessors -- Pranab Mukherjee, P Chidambaram and the late Arun Jaitley? Piyush Goyal is not being considered because he took charge for a very short time while Jaitley was recovering from various health issues.
Pranab Mukherjee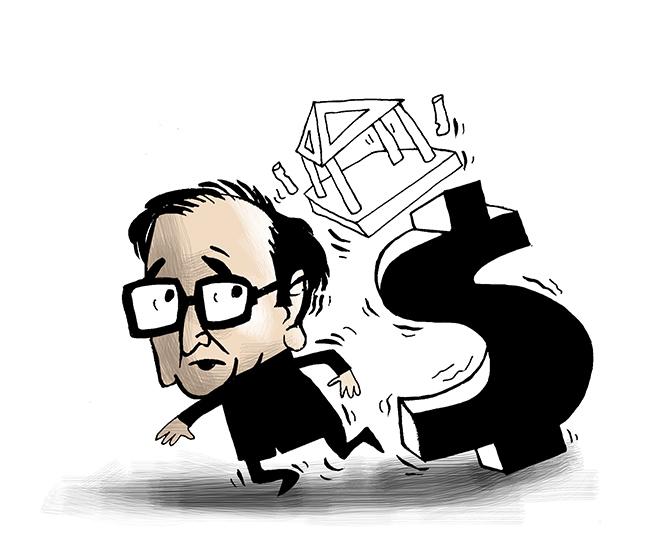 Mukherjee became finance minister for the second time in January 2009 and held charge till June 2012 when he became President of India.
When he took charge, the world was reeling from the aftershocks of the collapse of the Lehman Brothers and the global financial crisis.
Many commentators, including those in North Block, then believed that India would be relatively safe from global headwinds.
It was not to be.
In subsequent Budgets, the government went on an expenditure spree in order to shore up economic growth.
As per the old series, real GDP growth was 8.9% in 2010-2011, the highest during Mukherjee's tenure.
However, the high spending also led to inflation issues, and fiscal deficit was as high as 5.9% of GDP in 2011-2012.
CPI inflation was as high as 9% that same year.
For a number of reasons, while India remained the fastest-growing major economy during Mukherjee's time, it was unsustainable growth.
Apart from rising inflation, current account deficit and the widening income gap, global slowdown and high commodity prices also played a part.
Mukherjee will be remembered most for setting up the Financial Stability and Development Council and for announcing the infamous general anti-avoidance rules.
P Chidambaram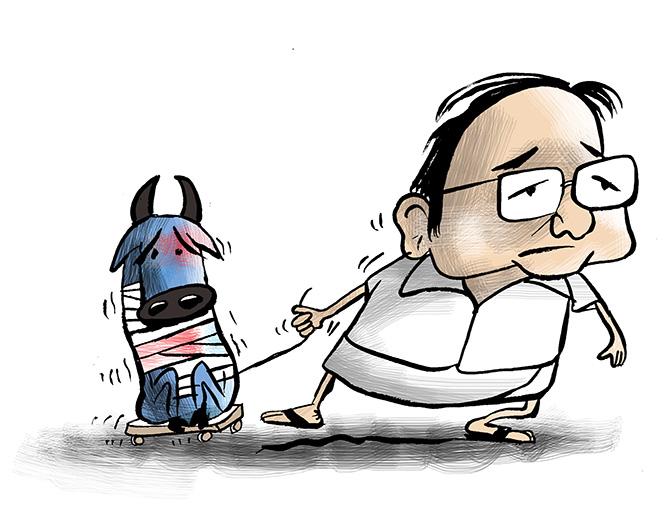 From July 2012 to May 2014, Chidambaram took charge of the finance ministry for the fourth time.
He had inherited an economy in a mess, and his first task was to gradually reduce the fiscal deficit, which was down to 4.5% of GDP in 2013-2014.
He spent most of his term firefighting and trying to save a sinking economy, as anger was rising against the Manmohan Singh government for its mismanagement of the economy and the corruption charges against it.
Inflation peaked in 2013-2014 and Chidambaram's job was not made any easier by sustained high global oil prices and the taper tantrum of 2013.
Arun Jaitley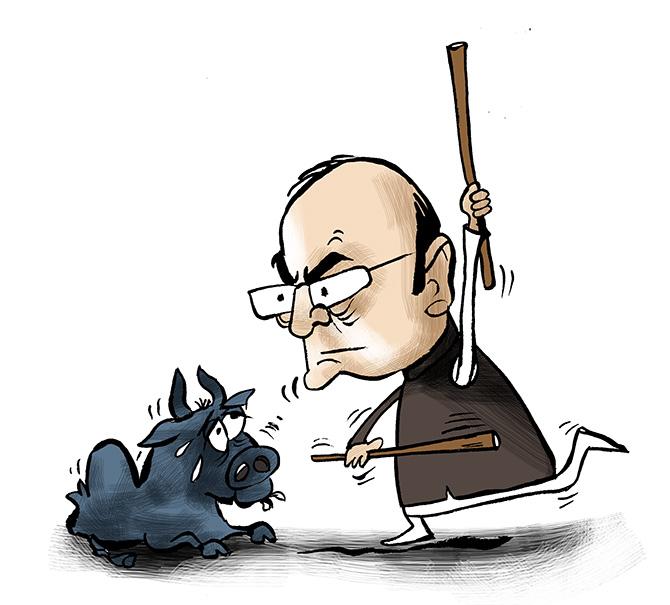 When Jaitley took office in May 2014, he promised fiscal rectitude and stuck to it, despite missing his own targets twice.
Fiscal deficit was reduced to 3.4% in 2018-19 from 4% in 2014-2015.
He was also lucky as global growth was picking up and oil prices stayed below $70 a barrel for most of his tenure.
Jaitley will go down in history as the finance minister under whose watch demonetisation and the implementation of the Goods and Service Tax were carried out, within six months of each other.
While the latter is still a work-in-progress, the government's narrative of the benefits of the former don't cut much ice.
The economy went on a sustained slowdown because of the effects the two policies had on the informal sector and micro, small and medium enterprises.
During Jaitley's time, the Insolvency and Bankruptcy Code was also passed and inflation was kept under control.
However, it was also during his tenure that the Reserve Bank of India finished its asset quality review and the real extent of toxic assets in the banking system came into light.