The Mahindra group's Igatpuri plant has become the first in India to be declared carbon-neutral. Ashish Narsale / Rediff.com reports from the factory on how this was achieved.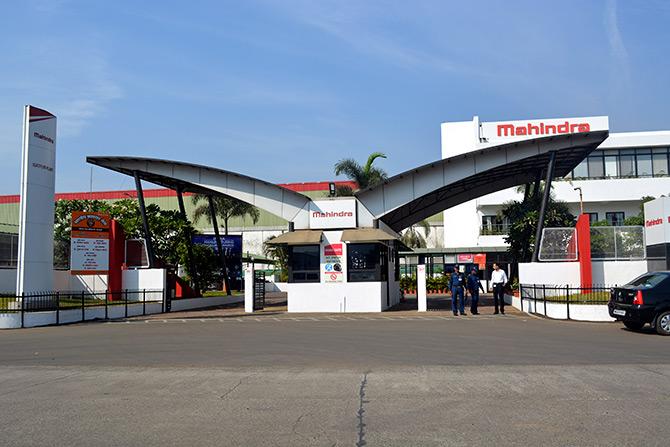 Mahindra's engine manufacturing plant at picturesque Igatpuri in Maharashtra is now a carbon neutral manufacturing facility, certified by Bureau Veritas (India) Pvt Ltd.
This is in keeping with Mahindra's goal of making all its plants carbon neutral by the year 2040.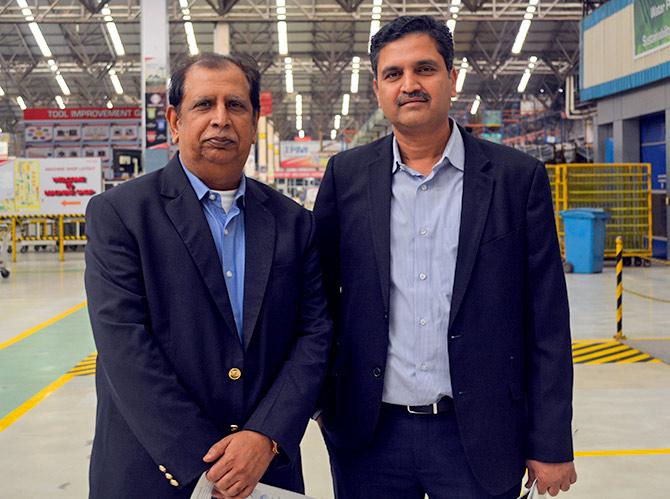 Addressing the press on the occasion, Vijay Karla, CEO, Mahindra Vehicle Manufacturers Ltd, and Chief Manufacturing Operations, at Mahindra and Mahindra, said, "We were able to achieve this feat through energy efficiency, a sharp focus on the use of renewable energy and painting of trees to absorb residual carbon."
Mahindra's Igatpuri plant spans over 100 acres, and has a production capacity of 1286 engines per day.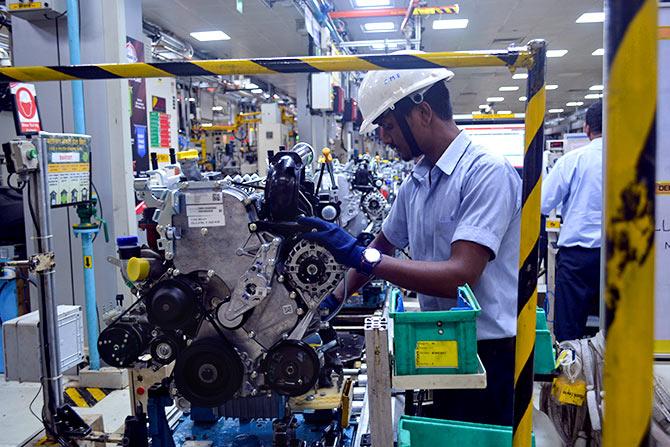 How exactly does the Mahindra group plan to achieve its target of making all its plant carbon neutral? Through methods to conserve energy, the use of renewable energy, and waste and water management techniques.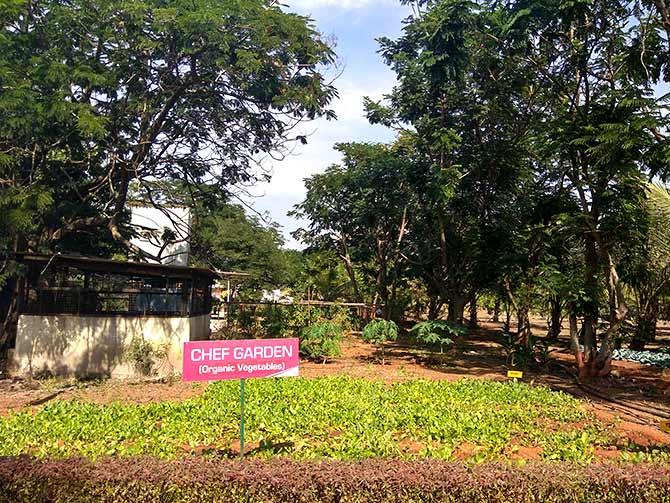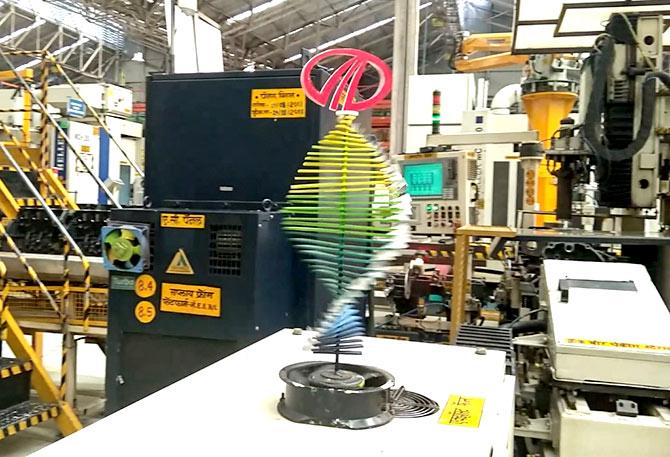 Factory walk-through
As one enters the Mahindra factory the first thing one spots is the mechatronics labs where the engineers are developing and testing future prototypes.
The prototypes were harnessed with the latest technology like IoT (Internet of Things) and Cloud for storage.
The word 'mechatronics' is derived from a combination of mechanics and electronics, explains Nasir Deshmukh, senior general manager, operations.
Mahindra uses state of art technology for realtime monitoring of machine health, or critical parameters like RPM, temperature and pressure, and the notifications are sent to mobile phones.
The employees even make use of paper artifacts to keep track of the machines in motion.
Mahindra makes use of gravity-fed conveyor which works without electricity. Since it is inclined towards the destination, when a package is placed at the source point, it slides to the destination.
At the Mahindra factory we even saw a cobot at work.
What is a cobot, you ask? It is a collaborative robot used to perform precision work, and is controlled by the engineers at work.
You can see the full walk-through in the video below.