Employees asked to work from home... cancelled travel plans... curtailed meetings...
Caution and precaution dominate Corporate India's response to Covid-19.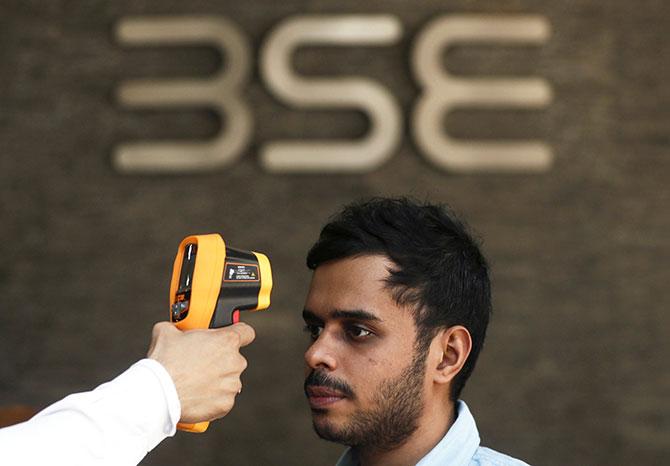 Inside the offices of a global investment bank in Mumbai, panic stalks the floors.
Teams are being split up and separated into colour-coded zones, travel plans are on hold and conferences are being cancelled.
"We serve our global offices on a number of functions and cannot afford to let work stall. As a precaution, key teams have been segregated so that if one person is infected, we don't have to quarantine the entire lot," says a senior executive at the organisation.
Of a team of five, for instance, three are now working in one building and two in another.
The bank's Hong Kong office is locked down, throwing planned projects and timelines out of whack.
And where there were at least 50 trips a month to and from offices around the world, travel has dwindled to barely five flights.
Inside the India offices of another multinational company, employees are tagged by numbers: L0, L1 and L2.
L0 is a confirmed infection; L1 are those who have been in contact with L0; and L2 are those who were in contact with L1.
People who have travelled anywhere in Asia in the past few months have been asked to work from home and submit their travel itineraries, if any, for the months ahead.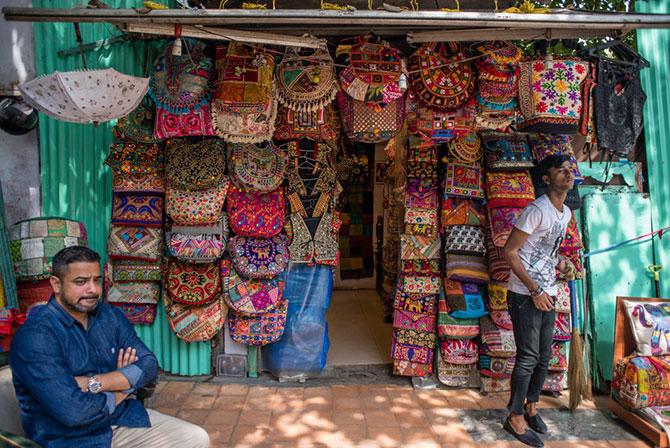 While businesses have taken a hit, the crisis has also uncovered a human side to the cold and abstract face of globalisation.
T Thirukumaran, a mid-sized garment exporter, runs a firm called Estee Exports Factory in Tirupur that buys buttons and zips from small suppliers in Guangzhou in southern China.
He is having to charter his supplies out by special flights, spending three to four times more on freight.
"How can I ask my Chinese supplier to bear this cost? He is already suffering so much," he says.
So he will take the hit, because he is too small to negotiate a better deal with his buyers too.
Like him, a number of exporters, big and small, are absorbing the huge costs of using charter flights.
In the last 10 days, a leading courier company is believed to have moved 142 tonnes of cargo from China to Mumbai.
Small and medium logistics companies have their own stories of risk and run.
But big companies such as DHL and Fedex say that the international protocol for containment of Covid-19 lays down clear rules on health and safety of pilots, team members and customers.
It is slowing down business, but is important to curb the spread of the virus, they reason.
Small and mid-sized real estate firms in Mumbai have also defined strict protocols.
At the Vatika Business Centre in a Mumbai suburb, the office is dotted with precautionary signs and sanitisers.
At another, M3M Group, there have been awareness programmes for construction workers.
Almost every office is putting visitors through a preliminary screening about their recent travels and asking employees to declare their health status.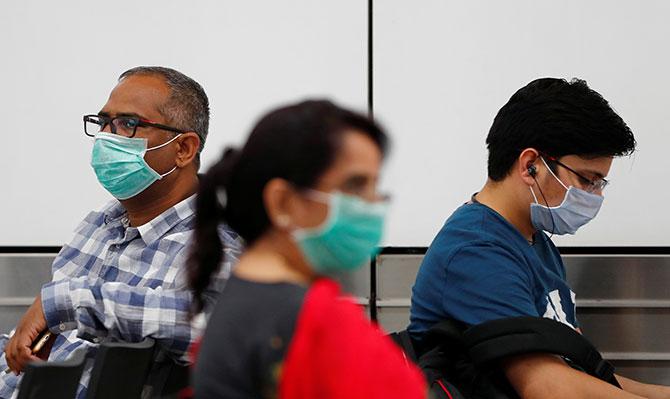 Across cities, parties are being rescheduled and holidays postponed.
The CEO of a mid-sized pharmaceutical firm says his nephew and niece have had to back out of a ski trip to Switzerland and there is no word on getting a refund on the bookings yet.
He is planning to cancel an upcoming employee meet in Mumbai.
In another drug firm, one of the sectors worst affected by the crisis, the CEO has been quarantined because he has just returned from a holiday in Egypt, considered to be a safe destination, but the company's taking no chances.
At airports, the gateways to the virus, inbound passengers are being delayed by two to four hours between landing and leaving the premises.
The delays are likely to get longer with the airport authorities instructing that all passengers on incoming international flights be screened.
And the ground staff, including catering, cleaning and security, will enter an aircraft only after all arriving passengers have been screened and cleared by the airport health organisation.
At Mumbai airport, screening counters have been set up in the pre-immigration space.
Doctors and paramedics, 65 of them for now, are on duty in three shifts round the clock.
Any suspected case is taken out of the airport to the ambulance through a separate corridor and ferried straight to hospital for testing.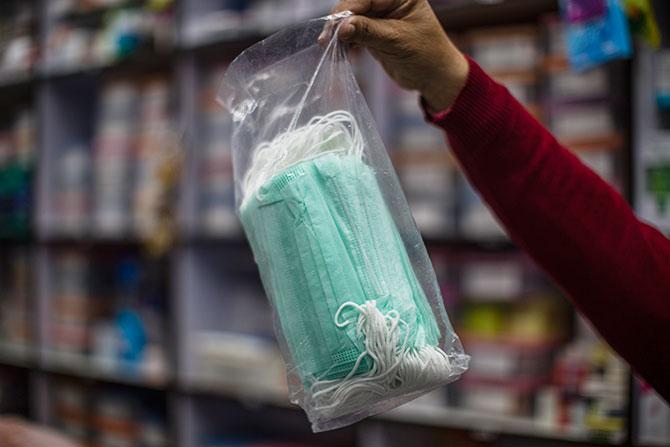 The demand for face masks has, meanwhile, skyrocketed across India.
In a busy neighbourhood in Bengaluru, a chemist sells a long-time customer four N95 masks for Rs 180 each, while declaring: "They cost Rs 150, I am getting them for Rs 160. You are lucky because I'm selling this to others for Rs 400; they are really in short supply."
Since the news of a confirmed coronavirus case in India, 80 per cent of their business orders from around the country has been for N95 masks and toilet seat sanitisers, says Vikas Bagaria, founder of Gurugram-based PeeSafe.
"Many offices are ordering masks for their employees and these orders go up to 2,000," he says.
The company had stocked up on its masks inventory after reports of Delhi's failing air quality.
"Unfortunately, no one saw coronavirus coming and we are bound to run out of stock," Bagaria says.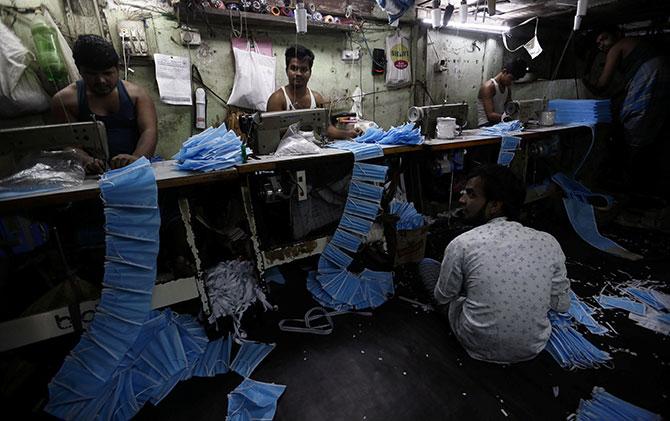 "Protective gear is precious now and we shouldn't allow it to be misused. It should only be used by caregivers of patients. It doesn't make much sense for the general public to wear masks," adds Dr Sudarshan Ballal, a nephrologist and chairman of the Bengaluru-headquartered Manipal Hospitals.
This was one of the private hospitals that the Karnataka government roped in when news of India's first positive case of coronavirus came in from Kerala (the patient has since recovered).
Some places, like the Gandhi Hospital in Hyderabad, have earmarked lifts for patients and coronavirus caregivers.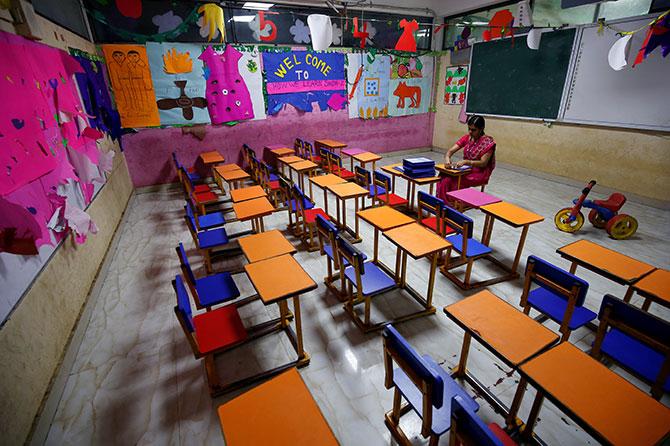 Karnataka had its first brush with the global scare when a techie from Telangana visited Bengaluru on February 20.
He fell sick and tested positive only after leaving the city.
It is believed that he picked up the virus while meeting colleagues from Hong Kong while on a trip to Dubai.
Though the techie's flatmate, an Intel employee, has not tested positive, there's widespread fear after news of the techie staying there broke out.
Health officials have been busy counselling residents of the society and monitoring those exhibiting flu-like symptoms.
Children from the area have reportedly been asked to stop attending schools even if they aren't showing any symptoms.
The Karnataka chief minister has, meanwhile, confirmed that no one in the state has tested positive for coronavirus.
Multinational companies are, however, putting their own measures in place.
"We have panels of doctors on standby across all locations. They are educating the employees," says Harshvendra Soin, chief people officer, Tech Mahindra.
Like other multinationals, Tech Mahindra has also put off all internal meetings and gatherings and instructed employees to avoid in-person meetings with outside partners, and instead leverage video-conferencing technologies.
Besides an emergency desk to help with medical queries, the company has stocked up on soap and food items across its offices.
Similarly, all incoming vendors and visitors are being screened at Intel's Bengaluru office.
While companies such as Wipro have set up in-house monitoring teams to assess the crisis, Amazon India, Flipkart, TCS, Godrej Enterprises and Titan have put restrictions on international travel for work.
Work-from-home advisories have also been issued to offices at the city-based Manyata Tech Park after an employee of a US-based software company returned to Bengaluru from an affected country and had flu-like symptoms.
Though doctors declared the employee asymptomatic for coronavirus, the campus is being disinfected and employers being told to work from home in the meantime.
Flight and hotel booking platform ixigo has, meanwhile, announced full refunds on flight bookings to 10 affected countries, including China, France, Germany, Iran and Italy.
"We will continue monitoring the situation and extend the waiver if the need arises," says Aloke Bajpai, co-founder and CEO, ixigo.
The best way to contain this highly infectious disease, says Dr Ballal, is to ensure self-assessment by patients.
This includes avoiding public spaces if one is unwell and sticking to proper cough etiquette: Using handkerchiefs, or elbows to cough into in the absence of one.
"Only the very sick should be admitted to hospital," he says.
Meanwhile, ignorance and disinformation isn't helping matters.
According to a survey conducted by fitness gear company GoQii, 32 per cent of people in India believe coronavirus is bioengineered in a lab in China.
Reported by T E Narasimhan, Aneesh Phadnis, Sohini Das, Raghavendra Kamath, Aditi Divekar, Nikita Puri.