'Aquaponics can effectively cushion the impact of a calamity like COVID.'
Sudhir Kumar reports.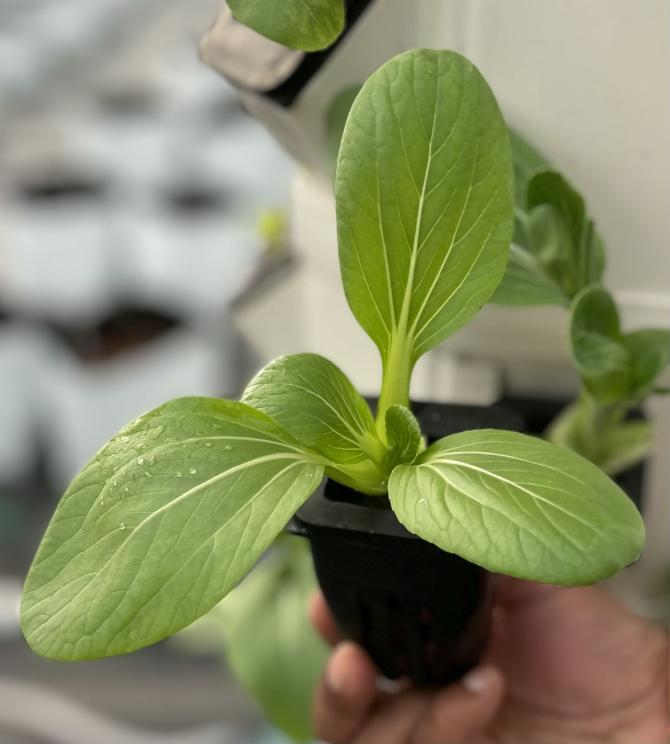 Every day the father-son duo would look rather wistfully at their sprawling farmland that yielded little crops and lesser hopes.
With the monsoon playing truant repeatedly, year after year, and the water table depleting alarmingly, they were desperate to make their land productive which was on the cusp of becoming fallow -- and a liability.
What was particularly exasperating for 54-year-old father Dharmdeo Singh, a gold medallist in zoology, and son Nikhil, an engineering graduate from NIT Rourkela and MSc from TISS, was that running a good submersible pump for irrigating the crops of paddy and gram was not a solution with groundwater level almost 400 plus feet deep.
That is true of most of the fields in Kandharpur, a nondescript village in Bihar's Bhojpur district.
Mostly enriched with black soil, but deprived of irrigation facility like canals, most of the land in the area is dependent on rain, forcing farmers to practice monocropping agriculture.
"The area was hit by drought for the past five to seven years forcing the people to migrate out of farming. This has made it imperative for the farmers to reinvent the sector for getting back to cultivation," says Singh.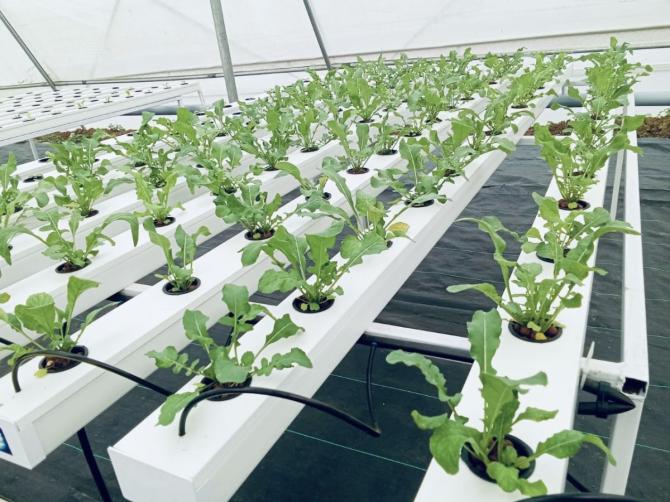 Call it a quirk of fate, it all changed when during his job-related trips abroad, Nikhil heard about aquaponics, a game-changer farm technique that requires little water and is widely prevalent in Israel and the Netherlands.
"Due to the company-related work, my son once saw this technique in Europe. He discussed it with me and I started doing research on the same and got a deeper knowledge of it," explains Singh.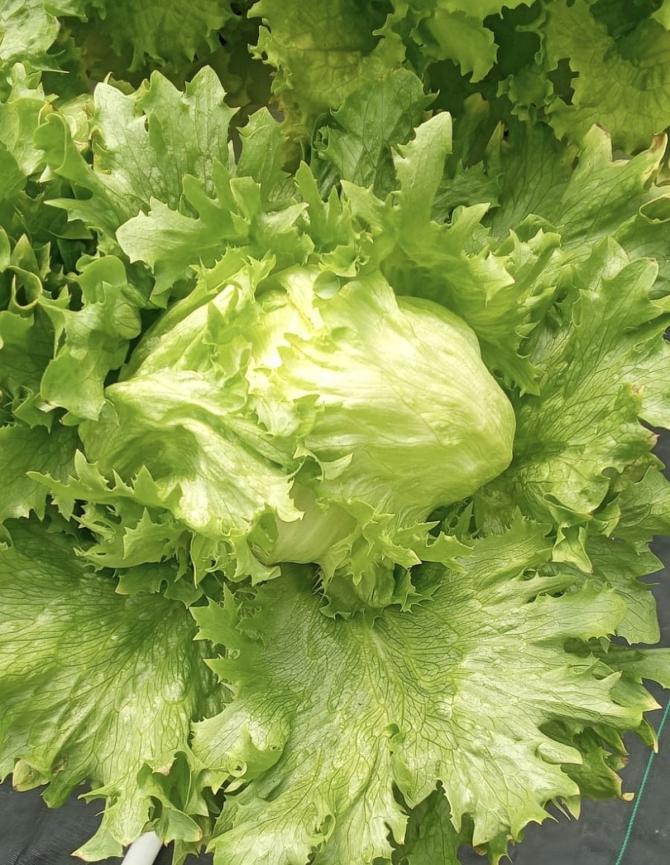 The results have been astounding: Bihar's first such farm, financed by the state government and NABARD and technological help from IIT Patna, is growing exotic vegetables which are proving to be lucrative for its owner.
Among these vegetables are lollo rosso lettuce, iceberg lettuce, oregano, thyme, Chinese cabbage, rocket, bell peppers, cherry tomatoes, bok choy, zucchini, chives, kale, celery, seedless cucumbers, rosemary, alfalfa, mint microgreens, wheatgrass, Italian basil and broccoli.
Some other vegetables and herbs are also grown like sunflower, fenugreek, amaranth, beetroot and spinach.
"These vegetables and herbs are widely used in preparing pasta, burgers, pizzas, juices, and some other fast food. There is a huge demand for them in upscale hotels, fine dining restaurants, and quick-service restaurants," says the farmer. "I am back to farming in a big way and enthused about it."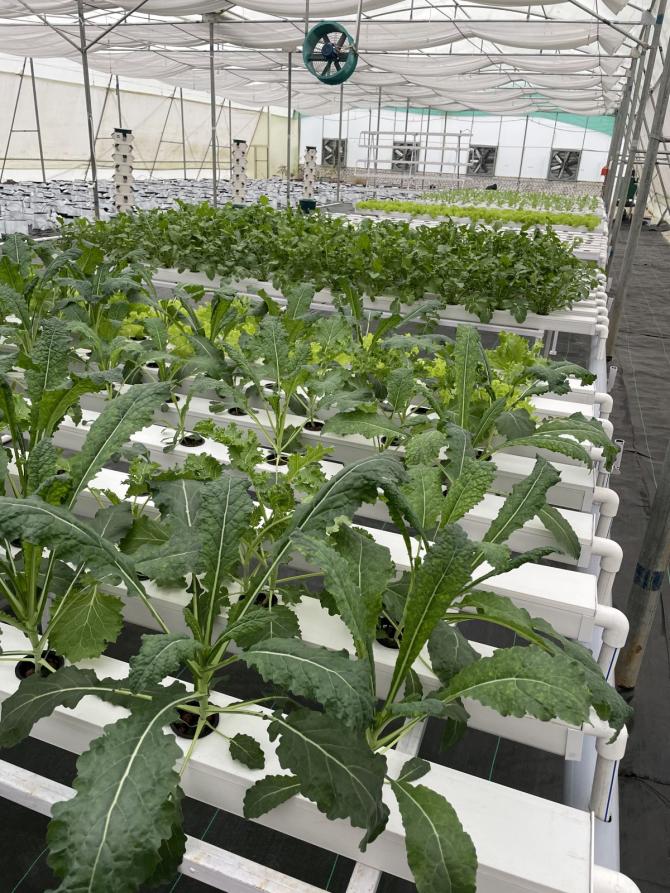 Aquaponics is a system of farming that combines aquaculture (growing and harvesting fish and aquatic plants) with hydroponics (growing soilless plants using nutrients in water).
A common issue these two systems face is the need for filtering nutrient-rich fish waste in aquaculture and the need for nutrient-rich water to act as a fertilizer for plants grown through hydroponics.
Aquaponics provides an all-natural nutrient solution for plant growth while eliminating wastewater.
This nutrient-rich effluent is used to irrigate a connected hydroponic bed while fertilizing its plant crops.
A successful aquaponics system, thus, marks a symbiotic relationship between fish that produce excretions of ammonia, bacteria that convert this ammonia into nitrate, and plants that use this nitrate as fertiliSer.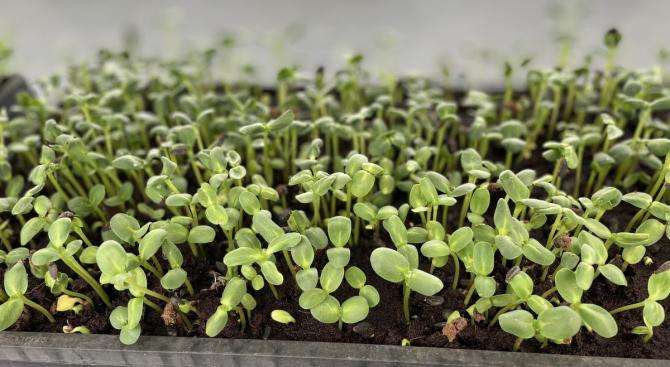 Singh is quite upbeat, "Aquaponics is a dirt-free, space-saving, water-effective method of growing soil-less without using chemicals and pesticides. Soil-less agricultural methods not only reduce pests and soil-borne diseases but also use a fraction of the water compared with the traditional soil-based production."
"In each biofloc tank, around 95 per cent of water is recycled after every production cycle, while land use is reduced by almost 50 per cent. Since nutrient availability at plant roots is better manipulated, monitored and real-time controlled, it leads to higher quantitative and qualitative produce," he adds.
Significantly, it facilitates agriculture where suitable land is not available.
As it ensures temperature-controlled environment, out of season high-value crops can also be grown, which is not possible in conventional farming.
"Unlike traditional farming, we can anticipate the time between sowing and harvesting. It helps us in taking quick decisions according to the demand of the market. Aquaponics can effectively cushion the impact of a calamity like COVID," he explains.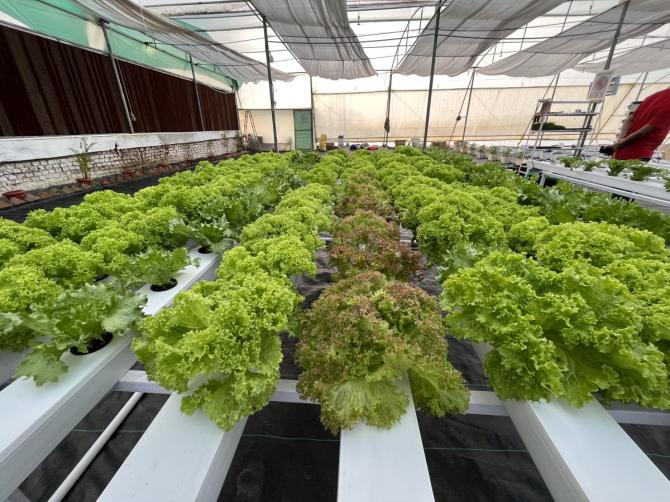 "Our monthly water requirement comes out to a meagre 5,400 litres which is a miniscule amount compared to conventional agriculture. This process is also insulated from any water supply shock in the region," says the farmer, who has set up Krishak Farms, an agritech startup that has kindled huge interest among farmers in the region.
The startup has been incubated in Kanpur's Foundation for Innovation in Science and Technology, which is attached to IIT-Kanpur and is under the auspices of the Technology Business Incubator funded by the department of science and technology, Government of India.
IIT-Patna is also providing mentorship and new-age technologies like IoT and nutrient and temperature sensors.
It was given a subsidy of Rs 2 million by the Bihar government while NABARD provided Rs 1 million under the Farm Sector Promotion Fund.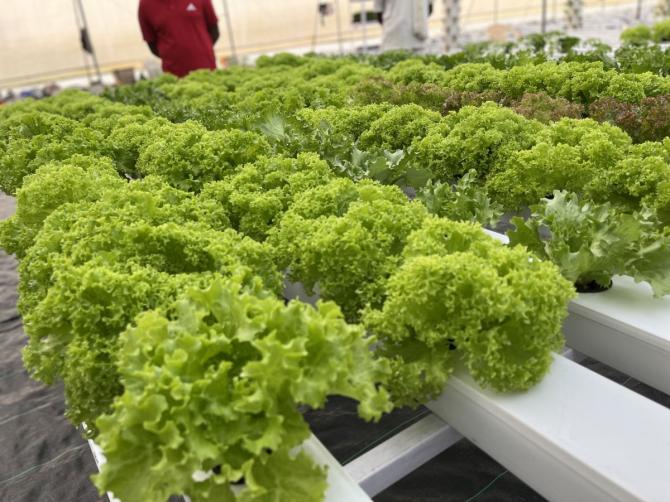 Krishak Farms plans to create and be the enabler of a cooperative or Farmers Produce Organisation-based aquaponics ecosystem in the region, and transform the existing agricultural landscape to a more resilient and replicable framework.
"We plan to achieve this goal through judicious use of technology like IoT for minimum human interaction and maximum automation. Technology can help in removing the inherent inefficiencies in agriculture into a sustainable system, which will increase the average income by focusing on high-value crops in tune with the changing demographics and lifestyle demand of consumers," asserts Singh.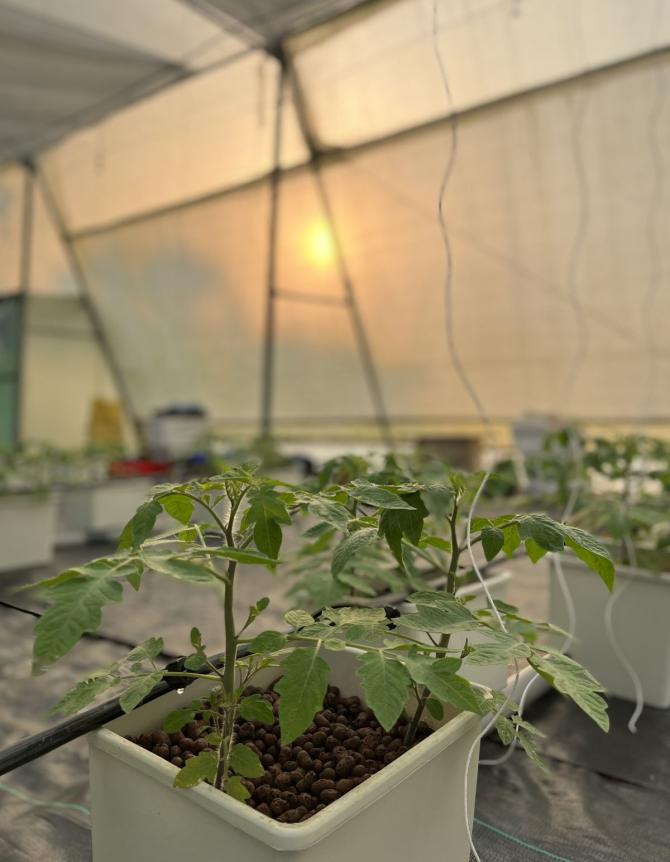 Ranjit Sinha, District Development Manager, NABARD, said the plan was meticulously executed and the experience had been very satisfying.
"NABARD has always been a frontrunner in implementation of such projects which can serve as a watershed movement in non-conventional farming in Bihar."
In a state like Bihar, which has very fragmented land holdings with less per capita land, aquaponics makes a robust business sense having the potential to double the farmer's income from the fish and farm produce by harnessing the unused capabilities of the present agricultural system.
Singh says vegetables grown on the aquaponics farm are full of nutrients and sold in the open market at a price ranging from Rs 200 to Rs 400 a kg.
"We offer at relatively lower prices that will be stable across the year. Since our customers need stable quantities of supply, this can be done as it is season-independent. As for the competition, it mostly comes from the seasonal farmers and interstate procurements. Both of them stand at a disadvantage compared to us either on seasonality or on transport cost," he points out.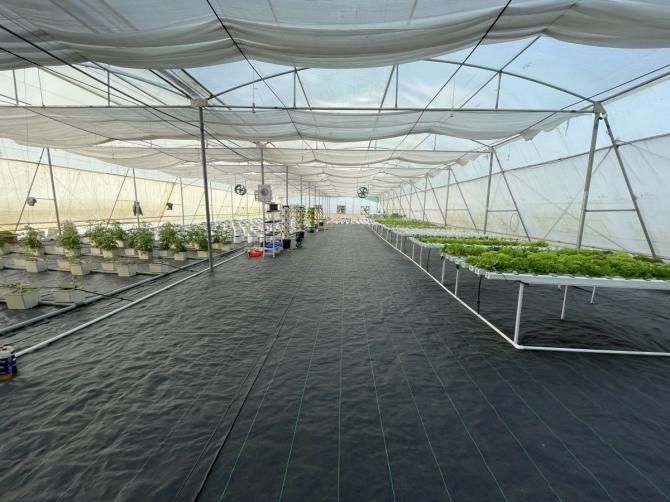 Nikhil, who ably assists his father in the tech-driven farming, says aquaponics has huge potential not only in Bihar but also in other parts of the country.
He cites a string of official statistics to prove his point.
Due to the factors of demographics, lifestyle changes and changing dietary preferences, India's agricultural landscape is witnessing a phenomenal transformation.
Although the agricultural GDP has grown by a mere over three per cent over the years, the horticulture production registered a whopping 62 per cent growth between 2004-2005 and 2014-2015 (Indian Horticulture Database 2014), amounting to an annual growth rate of 6.2 per cent.
During 2020-2021, India exported fruits and vegetables worth Rs 99.41 billion (1,342.14 USD millions), according to a report of the APEDA, Union Ministry of Commerce and Industry.
Still, India's share in the global market is nearly one per cent only.
"The fact is majority of horticulture in India still relies on unorganised sector with the outdated methods and inefficiencies. Thus, the potential for growth is enormous to bridge this demand-supply gap in the country, and aquaponics can give a major impetus in this regard," Singh says.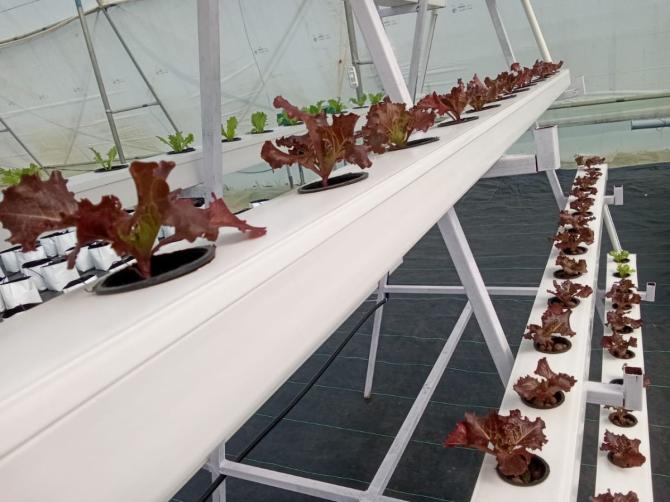 Nikhil also refers to a 2021 report by Edelweiss Securities about India's quick-service restaurant market, which is expected to clock a 23 per cent CAGR by FY 2025, the highest growing sub-segment in the food services market over the next five years.
It also says that COVID-19 has become an enabler boosting preference for QSR as large food services chains such as McDonald's, Burger King, and Domino's Pizza have been deepening their reach in India's smaller cities, benefiting from a younger demographic.
As of FY20, organised QSRs had a market size of Rs 348 billion.
The large QSR chains are set to gain a bigger share of the food services market on the back of a young population, value pricing, and increased penetration in tier two and three cities.
It has resulted in an uptick in consumption of ready to eat fast food.
Many MNCs are entering Indian markets as several tariff and non-tariff barriers have been removed or minimised.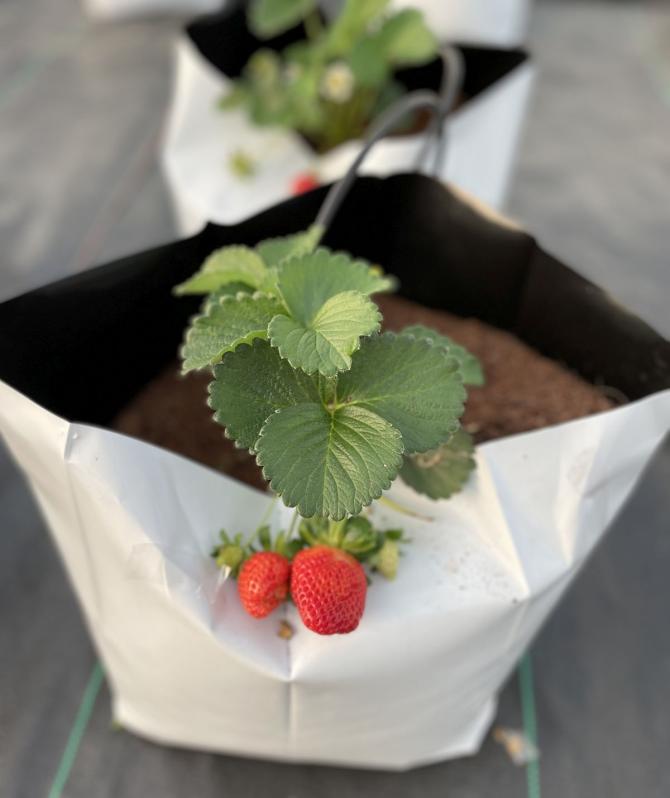 "The flourishing QSR market will induce farmers to adopt alternative systems of farming. Aquaponics fits to a T in the in this scenario," he says, enthusiastically.