Photographs:
Reuters
Rajendran P
in New York
Sramana Mitra, the founder of One Million by One Million, a virtual incubator that aims to help one million entrepreneurs globally cross $1 million in revenue, has seen many companies go through the early growth phase.
Author of the Entrepreneur Journeys book series and a Forbes columnist between 2008 and 2010, she also writes a blog on entrepreneurship and strategy.

In an interview with Rajendran P, she describes why Satya Nadella could be the right person to lead Microsoft out of the morass it is in.
…
Why Satya Nadella is the right choice to revive Microsoft

Image:
Steve Ballmer
Photographs:
Reuters
Microsoft faces competition from the outside and is dealing with some frustration within. What are the problems Nadella had to deal with here, and what does he bring to the table as a leader that can turn things around?
Microsoft has been caught, so to speak, with their pants down, on multiple trends: Mobile, Social, Cloud, Big Data, Online Advertising.
Going forward, it has to develop a solid position in at least a few of these areas.

Nadella has deep expertise in cloud, so if he gets the job, that may be a reasonable bet for Microsoft. Global Cloud related IT purchase forecast this year is a trillion dollars.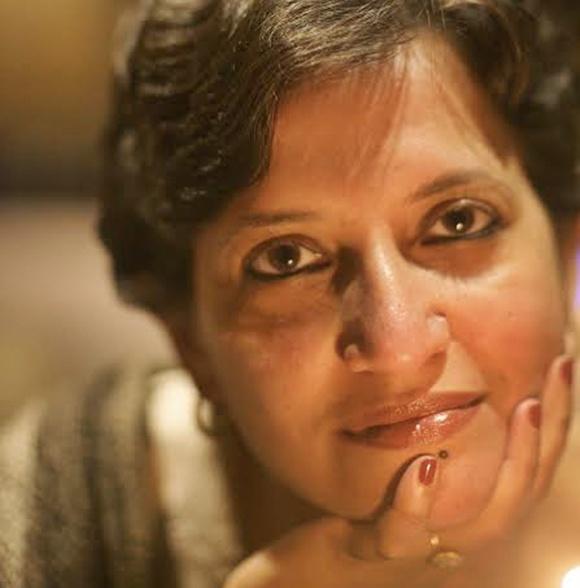 Is Nadella taking on more than he can handle? Has Steve Ballmer's tough approach made for a feistier work environment that could make the situation untenable for him, given that Nadella's spoken of leadership through example, rather than matter of laying down the law? Could he find it hard to clean the Augean stables, an effort Ballmer reportedly began around the time he announced his resignation?

I don't think so. I think he will do fine. Internal candidates are good for convoluted organizations like Microsoft. External ones take a long time to learn the organization, and I'm glad that they haven't brought someone from outside the industry.

...

Photograph: Sramana Mitra
Why Satya Nadella is the right choice to revive Microsoft

Photographs:
Courtesy, Microsoft
Would it have been better for Microsoft to bring in an outsider to change things around – say, someone like Sundar Pichai, who has experience consolidating elements of a famously chaotic OS, taking on Apple and winning?

Well, who knows? It's easy to speculate. Both are good candidates with impressive track records.
Given current fears over the lack of privacy, I believe there has been a pullback – at least in the short term – from a reliance on the cloud though Nadella has been a big proponent of it. Could a failure there affect how he is perceived?

There is no pullback on the cloud. We're going to see more use of the hybrid cloud, but cloud computing as a trend is here to stay, which makes Nadella an interesting choice.
What particular strategies may work - if any will - that will help a Nadella-led Microsoft fight off the challenge from Google, Amazon and other competitors?
There are numerous excellent cloud and big data companies out there with very interesting offerings and good financing trajectories.

I would probably roll up a good 15-20 of those that have a coherent story together, and position Microsoft as a solid player in enterprise / SME B-to-B (small and medium-sized enterprise business to business) software. This is in Nadella's comfort zone, and probably, this is what he will do.

...
Why Satya Nadella is the right choice to revive Microsoft

Image:
Bill Gates
Photographs:
Reuters
Given that Nadella's ascension will change things – for better or for worse – how will the success or failure of Microsoft affect the software landscape?

Well, if they follow the cloud strategy discussed above, then Microsoft becomes a major consolidator in the cloud computing space, and that gives salesforce.com, Oracle, SAP, IBM additional competition. But for the customers, it is good news.
Are there other issues at play here that have not come up but are important to understanding what this means for Microsoft and Nadella himself?
What is the role Bill Gates plans to play, and how does he feel about leaving the company into the cloud so deeply? I don't know the answer to that.